Volunteer for Cougar First Impressions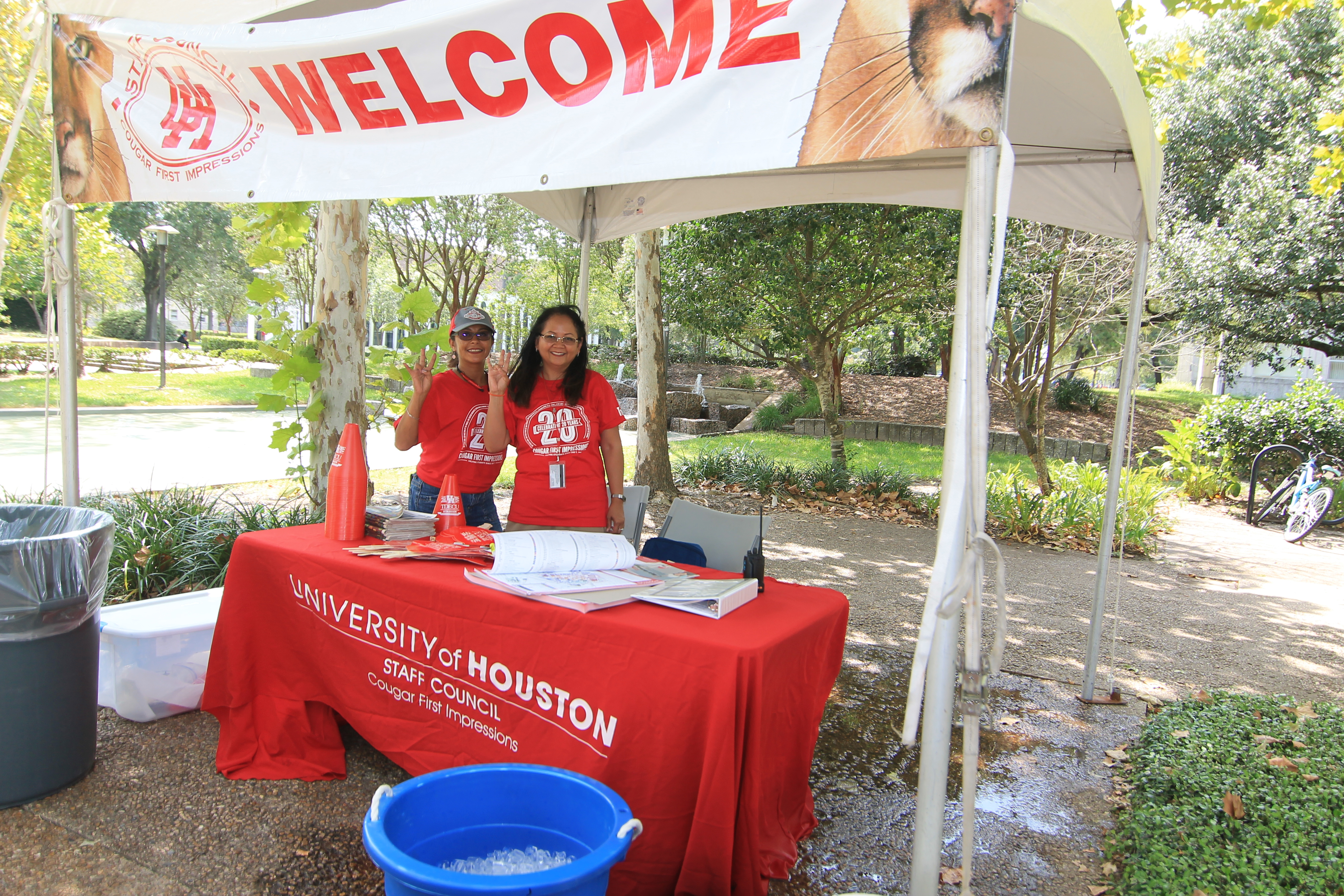 Thank you for your interest in volunteering for the Fall 2019 CFI.
We greatly appreciate your interest in volunteering for this semester's Cougar First Impressions event. For more information about volunteering, please see the Volunteering Policies & Procedures page and sign up here. If you have additional questions after reviewing the policies and procedures, please contact Steven Burns 713-743-3244 siburns@central.uh.edu or Tommie Trevino at 832-842-8747 tctrevino@uh.edu.
Your commitment to volunteer for CFI contributes to a great first impression for our students and your fellow volunteers depend on you to fulfill your commitment. To avoid problems in your work area, make sure to get your supervisor's approval before committing to volunteer. Let us know as soon as possible if you need to make a change or if you cannot volunteer for your shift. "No shows" and last-minute cancellations create many difficulties for your fellow volunteers.