Job Board Social Work Job Board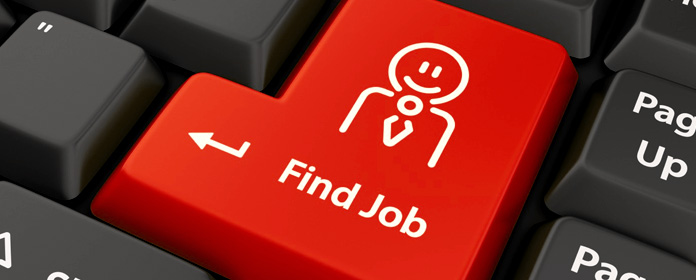 Welcome to the GCSW Job Board, your #1 resource for social work employment. Employers seeking to post a job opening on the job board should fill out the job form and email it to mswjobs@central.uh.edu. We are proud to be Houston's only exclusively social work job board and only request that all posts be specific to the field of social work. 
Please click on the Job Title to review a PDF document of the job description.
Please refer to Health Resources and Services Administration's Health Workforce Connector for additional opportunities. 
Available Jobs

| | | |
| --- | --- | --- |
| 12/8/23 | Multiple Positions | Austin Anxiety and OCD Specialists |
| 12/5/23 | RISE! Facilitator | The Women's Resource of Greater Houston |
| 12/5/23 | Clinical Assessor | Winners Circle Group of Texas |
| 12/5/23 | LPC-A | Dione Counseling & Associates, PLLC |
| 12/5/23 | Financial Assistant/Executive Director Assistant | Caring Adoptions |
| 11/28/23 | Therapist | Child Advocates of Fort Bend |
| 11/28/23 | Primary Staff Therapist | The Prairie Recovery Center |
| 11/28/23 | Social Worker - Adult Behavioral Health | Olmsted County |
| 11/28/23 | Clinical Care Coordinator | University of Houston, Counseling and Psychological Services |
| 11/28/23 | Mental Health Case Manager (Partial Remote) | UTMB |
| 11/28/23 | Jail Diversion Coordinator | Texana Center |
| 11/17/23 | Senior Medical Social Worker School & Community Based Social Worker | Baylor College of Medicine Baylor Teen Health Clinic |
| 11/17/23 | Jail Diversion Coordinator | Texana Center |
| 11/17/23 | Full Time Clinician (LMFT, LPC, LCSW) | Ellie Mental Health Houston Clear Lake |
| 11/10/23 | Clinical Supervisor | Catholic Charities of The Archdiocese of Galveston-Houston |
| 11/10/23 | Licensed Counselor/Case Manager - Part-time | Olive Branch Muslim Family Services |
| 11/10/23 | Licensed Counselor/Case Manager - Hybrid | Olive Branch Muslim Family Services |
| 11/10/23 | Hospice Medical Social Worker | Choice Hospice – Texas City |
| 11/1/23 | LCSWs (Full-time and Part-time options) | Deer Oaks Behavioral Health |
| 11/1/23 | CAC Director of Program Services | Child Advocates of Fort Bend |
| 11/1/23 | Foster Care Case Manager | Presbyterian Children's Homes and Services |
| 11/1/23 | LCSW | Michelle Garcia, Psy.D. & Associates |
| 10/24/23 | Bilingual Clinical Family Advocate | Child Advocates of Fort Bend |
| 10/24/23 | Assistant Teaching Professor and Associate Director, Specialization in Wellbeing Education | Rice University |
| 10/24/23 | Qualified Mental Health Professional | Safe Place Counseling & Consulting LLC |
| 10/24/23 | Case Manager | Tony's Place |
| 10/24/23 | Outreach and Prevention Coordinator | United Against Human Trafficking |
| 10/16/23 | Weekend Full Time Social Worker | Houston Methodist Woodlands Hospital |
| 10/16/23 | Contract Therapist | Sulcata Psychiatry, PLLC |
| 10/16/23 | Private Practice Therapist - LPC, LCSW, LMFT | Grief Recovery Center |
| 10/10/23 | Mental Health Support Specialist | Communities In Schools of Houston, Inc. |
| 10/10/23 | Student Support Manager | Communities In Schools of Houston, Inc. |
| 10/10/23 | Foster Care Adoption Coordinator | Arms Wide |
| 10/10/23 | LCSW/Social Worker | UTHealth Houston, The Dan L. Duncan Children's Learning Institute Neurodevelopmental Clinic |
| 10/10/23 | Health Services Coordinator | Harris County Department of Education |
| 10/10/23 | Access Coordinator | Texas A&M University-Department of Disability Resources |
| 10/5/23 | Forensic Interviewer | Advocacy Center for Children of Galveston County |
| 10/5/23 | Associate Director of Development | Healthcare for the Homeless |
| 9/29/23 | Several Positions | Urban Strategies |
| 9/29/23 | Youth Coach | Angel Reach |
| 9/29/23 | Manager LMSW | Memorial Hermann |
| 9/29/23 | Contract Therapist | Pinnacle of Purpose Counseling & Consulting |
| 9/21/23 | Case Manager | United Against Human Trafficking |
| 9/21/23 | Hospital Recovery Coordinator | Harris Health System |
| 9/21/23 | Bilingual Licensed Counselor - Sexual Assault | Houston Area Women's Center |
| 9/21/23 | Chief Executive Officer | Civic Heart Community Services |
| 9/15/23 | Advocate | UnboundNow Houston |
| 9/15/23 | Philanthropy Specialist | Houston Area Women's Center |
| 9/13/23 | Contract Professional Facilitator - Youth Daytime | re:MIND |
| 9/13/23 | Capacity Building Specialist | Civic Heart Community Services |
| 9/13/23 | Program Assistant | Civic Heart Community Services |
| 9/13/23 | Workforce Developer/Job Placement Specialist | Civic Heart Community Services |
| 9/13/23 | Care Coordinator- Assertive Community Treatment | Texana Center |
| 9/13/23 | Contract Psychotherapist | Dialectical Behavioral Therapies Center |
| 9/8/23 | Choices-Teen Behavioral Health Specialist/Research Associate | Baylor University |
| 9/5/23 | Lead Social Work Case Manager in Emergency Unit-Evenings | Houston Methodist Hospital |
| 9/5/23 | Program Director | Texas Tech - Raider Relief Advocacy and Resource Center |
| 8/31/23 | Foster Care and Adoption Supervisor | Arms Wide |
| 8/31/23 | Medical Social Worker | Baylor College of Medicine |
| 8/30/23 | PRN On Call Recovery Manager | Helpful Hands to Recovery |
| 8/30/23 | Housing Case Manager | Fundacion Latinoamericana de Accion Social, Inc. |
| 8/30/23 | Therapist, LCSW | Fundacion Latinoamericana de Accion Social, Inc. |
| 8/30/23 | Recruiter and Trainer | Arms Wide |
| 8/30/23 | Counselor II | Vecino Health Centers |
| 8/30/23 | LMSW | Another Chance Behavioral Consultants LLC |
| 8/28/23 | Housing Navigator | The Salvation Army |
| 8/28/23 | Case Management Specialist | The Salvation Army |
| 8/28/23 | Geriatric Psychotherapist | Gericare Behavioral Health PLLC |
| 8/25/23 | Bilingual Family Groups Manager | Bo's Place |
| 8/25/23 | Social Worker II | Houston Methodist Hospital |
| 8/25/23 | Case Manager (Human Services Specialist VII) | DSHS |
| 8/25/23 | Director, Office of Aging | Catholic Archdiocese of Galveston Houston |
| 8/25/23 | Staff Clinician | The Menninger Clinic |
| 8/22/23 | Foster Care Manager | America's Angels |
| 8/22/23 | Government Grant Writer | Houston Food Bank |
| 8/22/23 | Primary Therapist | JEM Wellness & Counseling |
| 8/22/23 | FBC Foster Parent | Casa de Esperanza de los Ninos |
| 8/17/23 | Mental Health Therapist | UHPHealth |
| 8/17/23 | Resource Specialist I | National Center for Missing & Exploited Children |
| 8/11/23 | Medical - Home Health Care Social Worker | Northwest Health Care Services, Inc. |
| 8/11/23 | Contract Therapist | Therapeutic Alliance, LLC |
| 8/11/23 | Per Diem Program Therapist | Houston Behavioral Healthcare Hospital |
| 8/11/23 | Full-time Program Therapist | Houston Behavioral Healthcare Hospital |
| 8/11/23 | Mental Health First Aid Outreach Coordinator | Texana Center |
| 8/11/23 | Mental Health Counselor (multiple positions) | San Jacinto College |
| 8/11/23 | Meals on Wheels Client Services Coordinator | Evelyn Rubenstein Jewish Community Center of Houston |
| 8/11/23 | Program Coordinator | re:MIND |
| 8/11/23 | Social Worker | Mason Creek Transitional Care of Katy |
| 8/3/23 | Therapist - Evening Shift | Texana Crisis Center |
| 8/3/23 | Contract Therapist | Cultivating Changes, LLC |
| 8/3/23 | Project Coordinator - Special Events | Harris County Department of Education |
| 8/3/23 | Manager of Special Initiatives | Harris County Department of Education |
| 8/3/23 | Shelter Administrator | Parks Youth Ranch, Inc. |
| 8/3/23 | Bilingual Therapist | Sexual Assault Resource Center |
| 8/3/23 | Hospice Social Worker-Central Houston | Vantage Hospice |
| 8/3/23 | Case Manager, Unaccompanied Refugee Minors | Catholic Charities of the Archdiocese of Galveston |
| 8/3/23 | Case Manager, Family Reunification | Catholic Charities of the Archdiocese of Galveston |
| 7/26/23 | Program Director, Integrated Health Care Initiative | Mental Health America of Greater Houston |
| 7/26/23 | Social Worker | Accel at College Station |
| 7/26/23 | Social Worker | Young Center for Immigrant Children's Rights |
| 7/26/23 | Hybrid Remote Mental Health Therapist | EverWell Counseling |
| 7/25/23 | Athletics Clinical Case Manager | Rice University |
| 7/25/23 | Therapist | Presidio Behavioral Health and Wellness |
| 7/25/23 | District Counselor | BakerRipley Community Schools |
| 7/25/23 | Social Worker - Assertive Community Treatment | Olmsted County |
| 7/25/23 | Social Worker – Developmental Disabilities | Olmsted County |
| 7/25/23 | Clinician | Catholic Charities of the Archdiocese of Galveston- Houston |
| 7/25/23 | Program Coordinator | Square Inch Houston |
| 7/25/23 | Outreach Coordinator – Part Time | The Landing |
| 7/25/23 | Social Worker | Olmsted County |
| 7/25/23 | Social Worker - Intake and Assessment | Olmsted County |
| 7/25/23 | Social Worker - Adult Behavioral Health | Olmsted County |
| 7/25/23 | Contract Therapist | Sulcata Psychiatry, PLLC |
| 7/25/23 | Medical Social Worker | The Autism Center |
| 7/25/23 | CCLC Coordinator | Pasadena Independent School District |
| 7/25/23 | Student Support Specialist | Communities in Schools - Bay Area |
| 7/25/23 | LCSW | Iris Telehealth |
| 7/25/23 | Early Career Mental Health Clinician/Fellow | Petoskey Center |
| 7/25/23 | Bilingual Clinical Counselor | Dynamic Service Solutions |
| 7/25/23 | Contract Clinician | Create Mental Health and Educational Center |
| 7/25/23 | Care Coordinator – Youth Services | Texana Center |
| 7/25/23 | Facility MSW | Fresenius Kidney Care |
| 7/6/23 | Project Coordinator | Harris County Department of Education |
| 7/6/23 | Care Coordinator - Assertive Community Treatment | Texana Center |
| 7/6/23 | Mobile Crisis Response Counselor | Mental Health Solutions |
| 7/6/23 | RISE! Facilitator | The Women's Resource |
| 7/6/23 | Social Worker Care Manager I - LBJ | Harris Health System |
| 7/6/23 | Family Services Manager | Interfaith of The Woodlands |
| 7/6/23 | LCSW | Lone Star Circle of Care |
| 6/23/23 | Mental Health Therapist | Eunoia Therapy & Self Development |
| 6/23/23 | Executive Director | Casa Mateo |
| 6/23/23 | LCSW Clinic Coordinator | Santa Maria Hostel |
| 6/23/23 | Social Worker | Olmsted County |
| 6/23/23 | Senior Counselor - Pediatrics | MD Anderson |
| 6/23/23 | Senior Counselor | MD Anderson |
| 6/22/23 | Clinical Therapist | Lone Star Behavioral Health |
| 6/22/23 | Social Worker Case Manager II | Ben Taub High Risk OB |
| 6/22/23 | Foster Care Caseworker | Casa de Esperanza de los Ninos |
| 6/22/23 | Family Consultant | The Harris School |
| 6/22/23 | Mental Health Case Manager (Partial Remote) | UTMB |
| 6/22/23 | Senior Social Worker | Olmsted County |
| 6/8/23 | Wendy's Wonderful Kids Recruiter | Arms Wide Adoption Services |
| 6/8/23 | LCSW | St. Hope Healthcare |
| 6/8/23 | Program Manager | Arnold Ventures |
| 6/8/23 | Program Director | Arnold Ventures |
| 6/8/23 | Mental Health Counselor | San Jacinto College |
| 6/8/23 | LCSW | The Supportive Care |
See also: