GCSW Student Awarded Ima Hogg Scholarship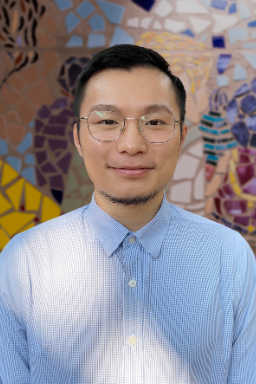 July 07, 2020
(HOUSTON, TX) - The Hogg Foundation for Mental Health selected MSW Student Joe Zhao to receive the 2020 Ima Hogg Scholarship.
The Ima Hogg Scholarship was established in 1956 "to address the need for more trained social workers to provide quality mental health services in Texas."*
Recipients selected must "demonstrate a commitment to pursuing a career in providing mental health services to underserved or underrepresented individuals and their communities in Texas upon obtaining their master's degree."
We asked Joe Zhao to share how his time at the GCSW and experience as a first-generation college graduate has impacted his career and educational aspirations. 
----
Name: Joe Zhao
Preferred Pronouns: He/he/his 
Expected Graduation from the GCSW: May 2021
Program: MSW Face to Face
What initially inspired you to continue your education in social work?

Many life challenges fuel my passion for working for social justice and pursuing higher education in the practice of social work. Growing up in a single-mother family raised by my grandparents, I understand how community resources and services have helped me go through life struggles. Social work education allows me to have a deeper understanding of the challenges that individuals and communities are facing and how I can provide them with professional social work services so that they can have better care. Also, as the first person in my family to go to college, I believe that social work education can have a great impact on me and my family.

Who is someone you look up to in regard to social work and social justice?

I look up to Grace Lee Boggs, a Chinese American social activist, and philosopher who fought for equality on racial, housing, gender, and economic issues. Her work and passion in advocating for the black community during the civil rights era are a great example of how to build together across differences to fight oppression. Her life-long activism inspires me to think of how I can sustain a life-long practice of standing in solidarity with struggle movements happening today.

Why do you believe it is important to provide/raise awareness of mental health services to historically underserved communities?

There is a huge gap between mental health service needs and the accessibility to mental health services in historically underserved communities. I believe that the needs of the marginalized population's mental health should be addressed and met so that our communities can achieve a better quality of life.

Congratulations on being awarded this scholarship! What is the significance of this award as it relates to your education and future career?

I am very grateful for being awarded this scholarship as it will help alleviate some financial stress so that I can focus entirely on my studies and field practicum during the program. This scholarship will become a highlight in my resume, which further increases my competitiveness in the job market. It not only pushes me forward on the path to becoming a social work professional in the mental health field but I am also inspired to continue to have a positive impact on underserved communities.

How has the GCSW prepared you, so far, for a future career in providing mental health services to underrepresented/underserved communities?

GCSW has provided me an excellent opportunity to work in the field with populations I that are close to my heart. During the first year, I worked with LGBTQ+ Seniors at the Montrose Center SPRY Diner program. This program offers case management as well as group activity services to its participants. Through this experience, I have deepened my understanding of clinical skills and mental health issues, especially with this population. By taking the DSM (Diagnostic and Statistical Manual of Mental Disorders) class during the second semester, I learned to assess and analyze a client's situation critically and communicate with clients in a culturally sensitive manner. This knowledge and practical experiences that I have gained at the GCSW give me the confidence to continue the work that I am doing and my further career.
*A previous version of this news story has been corrected to reflect the correct spelling of "Ima Hogg" and clarified the naming of the Hogg Foundation and the Ima Hogg Scholarship.