New Associate Dean for Academic Affairs Appointed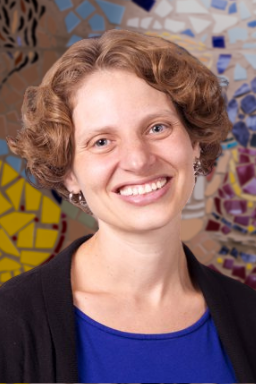 November 3, 2020
(HOUSTON, TX) - The GCSW is proud to announce that Associate Professor Suzanne Pritzker has been appointed Associate Dean for Academic Affairs beginning in Fall 2020.

Dr. Suzanne Pritzker, whose research has primarily focused on civic engagement and policy, originally joined the GCSW in 2009. Through her research expertise and teachings at the GCSW, she has become a vocal proponent of civic engagement for various communities.

Read more about what she hopes to achieve in this new role and her outlook on the social work profession.

----
Name: Suzanne Pritzker
Pronouns: she/her/hers
Current Position: Associate Dean for Academic Affairs and Associate Professor
Congratulations on being named Associate Dean for Academic Affairs! What are some of the goals you hope to achieve in this new role?
My goal in this role is to advance the college's vision through our courses and instruction. These advances typically take place in enhancing the overall student experience and strengthening of our curriculum. 
The perspective that I bring to the table seeks to ask and address critical questions. The biggest challenge I see is how we at the GCSW can continue our tremendous growth while simultaneously providing quality support services to clients/communities and preparing our students to build more robust systems that align with our professional values. 
My role is to provide support in ensuring that students have the tools to do the day-to-day work of a social worker while also preparing them to move us toward a more just future.
Can you expand on how your new role as Associate Dean for Academic Affairs supports the GCSW's mission and vision of achieving social justice?
The background and experience that I bring are in understanding civic engagement. This philosophy has greatly influenced how I view system structures and has profoundly affected my teaching and perspective on life.
My long-term goal for this role is to continuously examine how we can create more dynamic and engaging structures at the college and increase opportunities for participation and feedback. We have a great opportunity and responsibility to build a more responsive institution for our community, students, and faculty. 
When I think of our college's vision, I often remember that my research and service area is political justice. Political justice, by definition, aims to create responsive, inclusive, and representative systems of governance. I hope to bring those values and tenents with me into this new role.  
You have been with the GCSW since September 2009. Are there any moments, programs, or initiatives that stand out as particularly significant, and why?
That isn't easy because I have been here for a long time and have participated in so many things!  
A few years back, we began the GCSW Voter Engagement and Political Justice Initiative. We have advanced it to the point that every incoming student into our program learns about political justice as part of social work from the very beginning. The reasoning behind this is that we, as social workers, must be thinking not only about how to serve our clients best but also about how to assist in reducing the barriers they may face in having their voices heard. 
Another part of this initiative has been seeing our students deputized so that they may register voters. Even though Texas is the only state that requires this extra step, it's been great to have social workers involved to ease the process of having their clients' voices heard in the political process. 
You have held numerous roles here at UH, the GCSW, and beyond. Why do you believe public policy and civic engagement go hand-in-hand with social work? 
Policy and civic engagement are what brought me into social work initially. When I began my policy career, what I saw were systems that were not informed or guided by community voices. Seeing this led me to seek a profession that aimed to address this issue and create more responsive policies. Thankfully, I discovered social work. 
Social work's values open the door to those that are often most excluded and impacted by public policies and allows their voices to be heard. Overall, social work provides a critical bridge between direct engagement with communities and its social justice vision. 
When talking to various alumni of the GCSW, many say that you have made a meaningful impression on them. Why do you think your teaching and research have been influential to the community, students, and alumni?
To my core, I believe in the values of social work. My teaching philosophy has always been if you are in my classroom, I believe in your dignity, value, and worth, and everyone has a voice that matters, regardless of your background. For me, trying to develop connections with students' personal stories has been invaluable in teaching and humanizing policy and civic engagement. 
I also am incredibly lucky to have crafted a career where everything I passionately enjoy in research and community engagement fits so well together. Sharing that authentic passion with my students, I believe, makes a huge difference.  
Is there anything else you would like to share?
Like most of our institutions in society, social work education was already changing. However, the pace of that change has been exacerbated by what we have been experiencing collectively in 2020 and beyond. I am incredibly excited to be in a role like this to rethink how we can meet this moment and reimagine what the future is and can be because it will require immense creativity, innovation, and flexibility. 
I know the profession itself is amid a much-needed reckoning from a racial justice perspective. Who we are, the narratives we have told, the roles we have taken in communities we seek to serve--these are incredible considerations for us. I think there is a lot of work we need to do to move forward to figure out who we are as a profession, and I find this role to be arriving at a critical and exciting time for social work.