Collection of Assessment Data
Assessment is a college-wide endeavor with the expectation that all members of the College contribute to the process. A number of assessment activities have been identified to obtain the necessary data. In identifying these activities, the goal is to have data reporting and collection be a part of the standard responsibilities undertaken by the students, faculty, staff and administration of the College.
Use of Assessment Data
The purpose of collecting assessment data is to inform the College and its stakeholders of the College's strengths and to identify areas where improvement is needed. Quantitative and qualitative data is collected through multiple sources in order to make meaningful recommendations. Data is intended to evaluate the College as a whole and not individual faculty. The focus of this process is to document how well we are achieving the desired outcomes of our program.
Assessment Process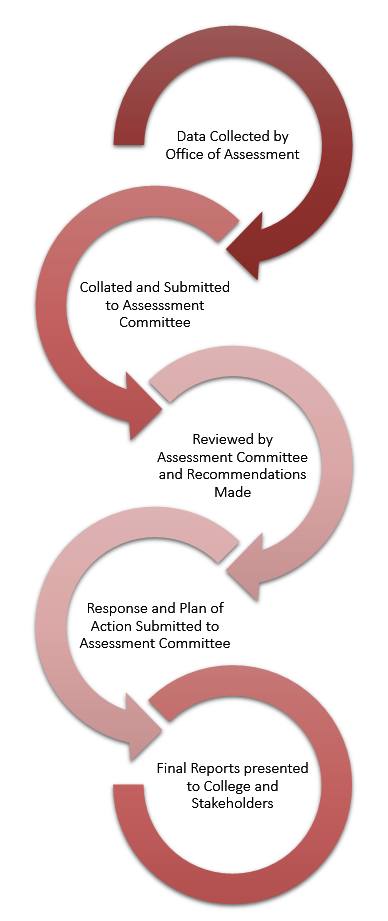 Reporting to Stakeholders
Annually, the Assessment Committee presents the completed Programmatic and PPSLO assessments for the year. In addition, the data is made available via email to faculty and staff and postings to the UHCOP internal SharePoint site.
Periodic summary reports of our achievements and areas of needed improvement are disseminated to all stakeholders via email, newsletter and the UHCOP website.