RESPONSIBILITY. INNOVATION. COLLABORATION.
The University of Houston College of Pharmacy combines the opportunities and experiences of the Texas Medical Center's world-class healthcare community with resources of the University of Houston, the state's premier urban teaching and research university, to offer its students the best possible education. The UH College of Pharmacy aspires to foster a commitment to lifelong learning and an environment where students develop the knowledge, attitudes and skills consistent with the high standards of their profession and/or scientific field.
At A Glance
#1

Texas First-time Pass Rate 2017, 2018, 2019 and 2020 NAPLEX Exam (NABP)

#16

Pharmaceutics Ph.D. program (NRC)

#8

U.S. First-time Pass Rate 2020 NAPLEX Exam (NABP)

#35

Research funding among pharmacy colleges (AACP)

#26

Ph.D.s conferred among pharmacy colleges (AACP)

#31

Top Colleges of Pharmacy for 2021 (US News & World Report)
Degree & Post-Graduate Programs
Rio Grande Valley Pharm.D. Satellite Program
As part of its commitment to reducing health disparities across Texas and providing cuturally and linguistically competent patient care, UHCOP has established the Rio Grande Valley Pharm.D. Satellite Program to expand clinical pharmacy services as well as clinical and translational research in the rapidly growing region of South Texas. The UHCOP RGV Pharm.D. Satellite Program is in collaboration with Edinburg, Texas-based DHR Health.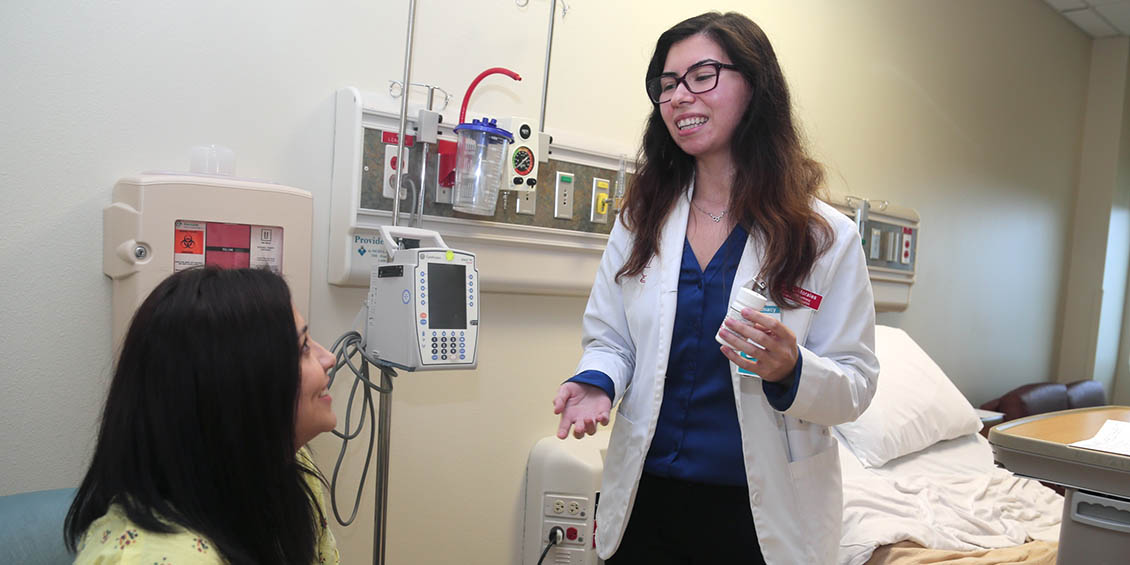 Research
UHCOP faculty members have received national recognition for their research and service. Recent faculty publications have appeared in such journals as Nature and Science, as well as major pharmacological, pharmaceutical and physiological journals. College faculty research and program initiatives include cardiovascular studies, nanoparticle drug delivery systems, neuropharmacology, signal transduction mechanisms, aging and exercise, infectious disease protocols, and patient counseling, and opioid misuse prevention strategies.