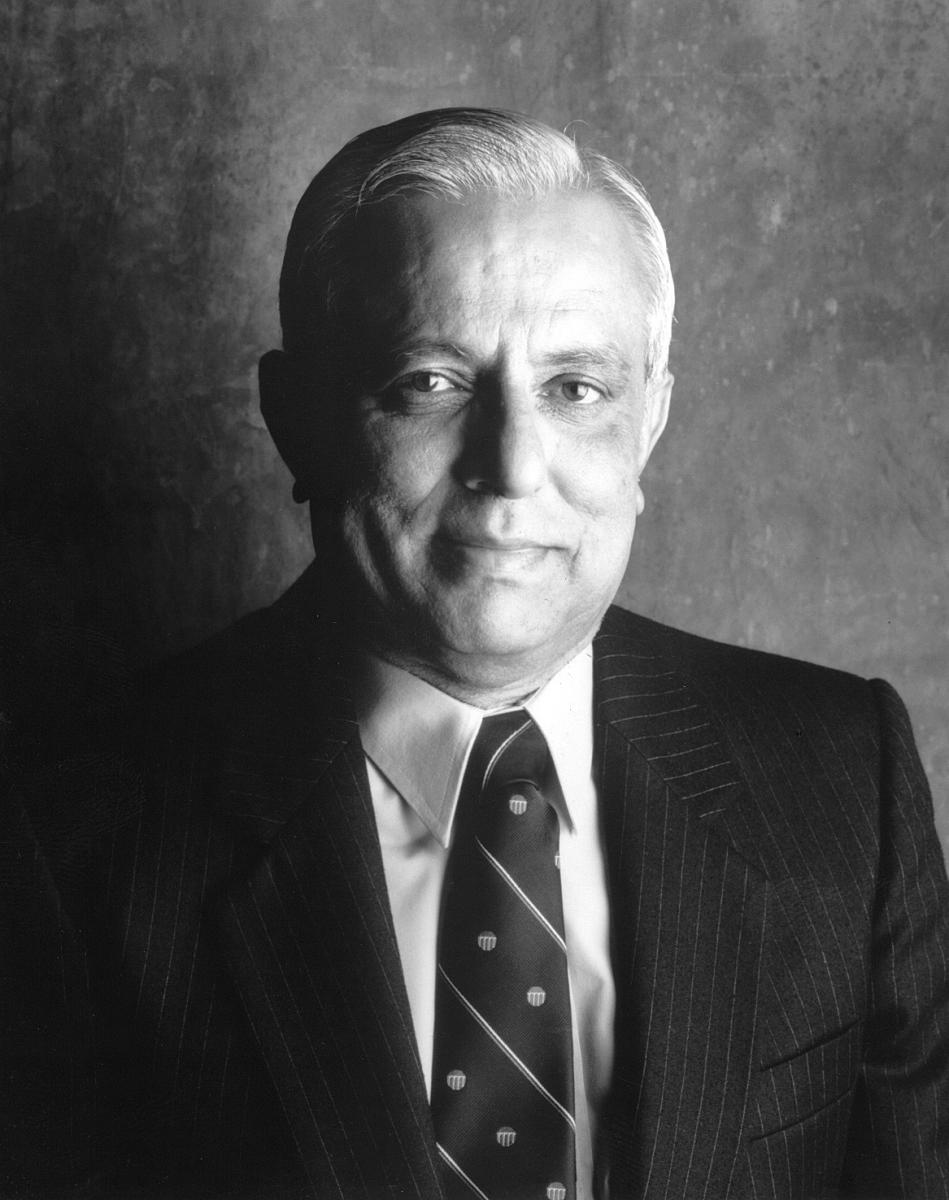 Inspiring generations through his passion for structural engineering, the American Institute of Architecture (AIA) Houston Chapter honored Gerald D. Hines College of Architecture and Design professor Joseph Colaco, Ph.D., as its 2023 Educator of the Year during their Annual Meeting this October. Growing up admiring the complexities of building design, for the last 53 years Colaco prepared students to pursue careers in architecture and engineering, hoping to pass along technical knowledge and skills to budding architects. Staff writer Lyric Iglehart sat down with Colcao about his experience in higher education and working with the College's namesake, Gerald D. Hines. 
Lyric Iglehart: What solidified your love for structural engineering growing up and throughout your career?
Joseph Colaco: I was good in mathematics and enjoyed being in construction. I found inspiration in meeting creative people and interacting with construction personnel. My first boss, Dr. Faz Khan, was a leading structural designer of tall buildings. He quickly became my mentor and impacted my work throughout my professional career. 
LI: What was it like working with Gerald D. Hines? 
JC: Working in the United States was very different than in India. There is more of a spirit of collaboration in the States, and Hines was no exception. Hines had the best people working at his company and was conscientious about who he selected to work on his projects. As a result, he did some of the most innovative projects in the world. Working with Hines on trailblazing projects led us to wind tunnel testing for static and dynamic forces, window-wall testing, building instrumentation for performance, high-strength concrete, structural lightweight concrete, and many other items – all of which significantly impacted the industry. 
LI: What Hines projects in Houston were the most influential for you?
JC: The J.P. Morgan Chase tower was the tallest composite building in the United States for many years. One Shell Plaza was quite an anomaly in its construction, being the highest lightweight concrete building in the entire world. The geometric shape of Pennzoil Place, being a steel building with composite shear walls, was also quite extraordinary.
LI: What about structural engineering is most important for architecture students to understand?
JC: The basic principles of gravity, wind and seismic forces are highly essential. Students need knowledge of materials, primarily steel and concrete, and an understanding of structural systems for office buildings, apartments, hotels, industrial projects, etc. This awareness also influences their understanding of primary economic and construction considerations driving decision-making.
LI: After teaching for so long, are you still surprised by the ideas and suggestions students make?
JC: Instilling creativity in students while teaching them the foundations is crucial. I always start with a blank slate and then go step-by-step through the decision-making process, making students justify each step in their process. Students may bring new ideas to the table, including those related to sustainability and carbon capture. Still, most of the time, their ideas and suggestions align with the knowledge and skills I hope to foster in them.
LI: What should students take away from your classes and years of experience?
JC: The enthusiasm for students to learn in the classroom and on field trips is invaluable. I hope they remember that anything is possible if you employ your ingenuity and hard work.