As the 2019-2020 school year begins, the Gerald D. Hines College of Architecture and Design welcomes eight new members to its diverse and accomplished faculty. Among new faculty, the College is excited to welcome Rafael Beneytez Durán, Ph.D., the College's first Director of Undergraduate Architecture, as well as Azra Dawood, Ph.D., the College's first visiting scholar. Learn more about our new faculty below.
---

Rafael Beneytez Durán, Ph.D.
Associate Professor | Director of Undergraduate Architecture

ETSAM-UPM, Doctor of Philosophy in Theory and Criticism of Architecture Design ICADE – ICAI, Master of Urban Analysis and Economic Studies
ETSAM-UPM, Master of Architecture and Advance Studies

Rafael B. Durán's practice spans the fields of architecture design, architecture technology and architecture theory. His Ph.D. dissertation, titled, "Atmosphere as Form in Architecture," explores the idea of atmosphere in the context of design practices from 1818 to present. B. Durán is co-principal of Z4Z4-Z4A Office of Architecture and Director of Undergraduate Architecture at the Gerald D. Hines College of Architecture and Design. His works has been recognized and awarded at the ACSA Faculty Design Award 2019, S.ARCH Award 2018, Architectural Review Emerging Architecture 2016 (Finalist), COAM2016 Award (Finalist), 2016 London Biennale Manila Pollination, 2016 London TransArt Triennale, 2016 The Architecture and Design Film Festival New York and Los Angeles, CA,3rd Istanbul Design Biennale 2016, Spanish National Award of Public Parks and Gardens 2015, XI Spanish Architecture and Urban Design Biennale 2011. Durán's works have been published in books and magazines, including DOMUS, MARK, ARQ, ACTAR, Architectural Review, Architectural Record, AV magazine, ARQUINE, FUTURE, Detail, Tashen, and Pasajes de Arquitectura; as well as media, including Dezeen, Arch20, Architizer, Bannana Design, Archelo, Design Boom, Metalocus, Divisare, Afasia, and Archilovers. B. Durán has taught at the College of Architecture at Texas Tech University (CoA-TTU), Architectural Association (AA), Escuela Técnica Superior de Arquitectura de Madrid (ETSAM-UPM), and Escuela Técnica Superior de Arquitectura (ESAyT-UCJC) as director of Aesthetics and Composition Program form 2009-2011.
---

Azra Dawood, Ph.D.
Visiting Scholar
Doctor of Philosophy, History and Theory of Architecture
Master of Science in Architectural Studies, Massachusetts Institute of Technology Bachelor of Architecture, University of Texas at Austin
Azra Dawood is a historian of architecture and urbanism of the modern period. Her research on the built environment engages with themes of internationalism, philanthropy, and religion across the "Islamic world" and the United States. Azra recently completed her PhD at MIT's History, Theory and Criticism of Architecture and Art program and the Aga Khan Program for Islamic Architecture. Her dissertation was titled, "Building Protestant Modernism: John D. Rockefeller Jr. and the Architecture of an American Internationalism (1919-1939)." 
Her work has been presented at Columbia University's Temple Hoyne Buell Center for the Study of American Architecture and other venues. And her research has been supported by various grants, including the SOM Foundation's 2010 Travel/Research Fellowship for Architecture, Design and Urban Design.
Azra is currently pursuing two new research projects. The first investigates the architectural impact of a financial-intellectual relationship between an Istanbul-based Sufi Order and the New York-based Dia Art Foundation. The second probes the apparent retreat of the American empire globally, and the corresponding surge of China, as manifested in the changing architecture and infrastructure of Pakistan. Before her graduate studies, Azra worked in architecture firms in New York City, Austin, and Karachi. She has previously taught at Bard College and Pratt Institute.
---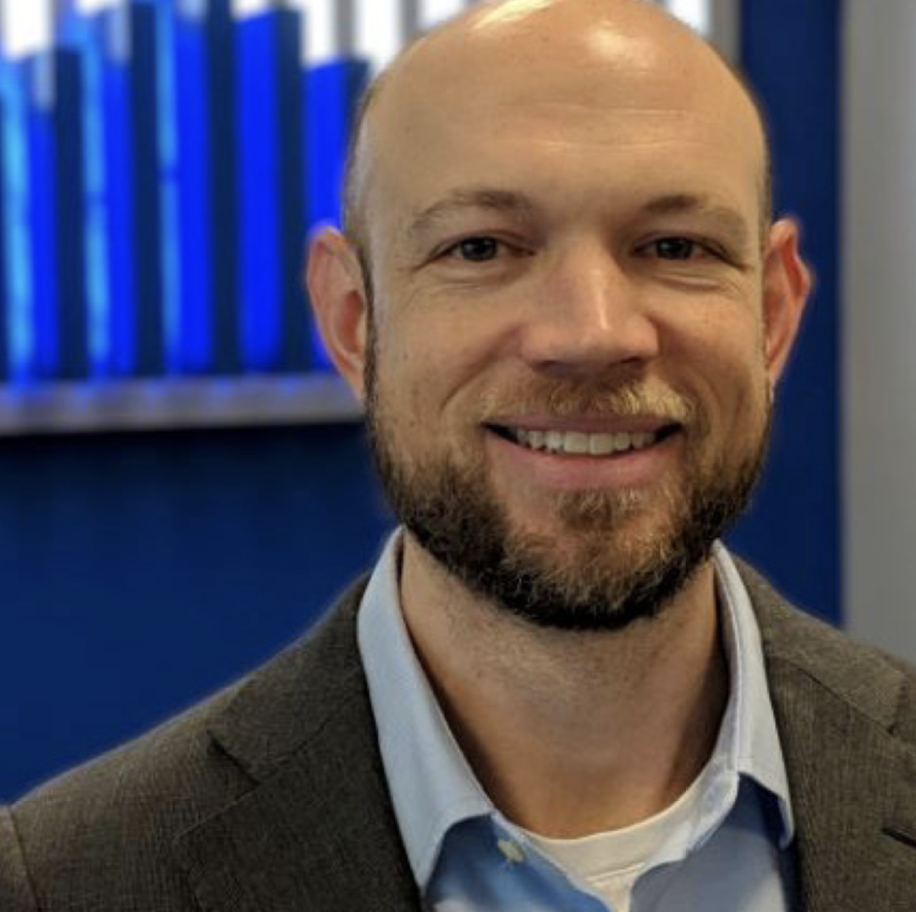 Pete Dean, P.E.
Professor  
Master of Science in Engineering, The University of Texas at Austin, May 2005
Bachelor of Civil Engineering, Degree with Distinction, The University of Delaware, May 2003
After graduating from the University of Texas at Austin, Pete took his first engineering position at an architecture/engineering company outside of Philadelphia, PA, close to where he grew up.  He worked for a few years in the PA/NJ/MD region before he moved back to Texas and started a position at an engineering company in Sugar Land.  In 2011, Pete made the move to his current place of employment, Pinnacle Structural Engineers, where he was promoted to Senior Vice President in early 2019.
Pete is a licensed professional engineer in five states, including Texas.  He has been involved in award winning projects through his career, including HBJ Landmark Award Winners in 2016, 2017, and 2019 and Tilt-Up Achievement Awards in 2013, 2014, and 2018.  Pete has maintained a diverse portfolio of projects types throughout his career, regularly designing with steel, concrete, wood, and masonry.
Pete has made it a priority at Pinnacle to leverage technology to best serve our clients. This includes leading the staff engineers in the adoption of Revit (BIM) on every project where possible, and staying on the leading edge of engineering analysis and design software development. Pete's projects regularly achieve LEED status, including a recent LEED Platinum certification.
---

David Guthrie
Adjunct Faculty
Hendrix College, BA (Psychology Major) 
Rice University, MArch 
Four Chairs (SFMOMA)
1997 Young Architects Forum
2001 Design Vanguard 
David apprenticed under Michael Rotondi and Thom Mayne at Morphosis, Frank Gehry, and Barton Myers in Los Angeles. He opened his own office in Houston upon graduating from the Rice School of Architecture in 1990. "Four Chairs," work he produced as his final graduate project, was purchased by The San Francisco Museum of Modern Art and is part of the museum's permanent collection. His firm's awards include selection by the Architecture League of New York's Young Architect's Forum (1997) and selection for Architectural Record's 2001 Design Vanguard. An accomplished photographer, his work received an Honorable Mention in Nikon's International Photography Competition.
In 1992, David joined the faculty of the Rice School of Architecture where he taught both undergraduate and graduate level design studios for 15 years. He also spent two years on the faculty of the University of Houston, and has taught workshops at Tulane and the Universidad del Diseno in Costa Rica. His approach to architecture, both as a teacher and practitioner, is founded on his love for making and is defined by a focus on material reality and natural processes. His preoccupation with understanding natural systems is a constant driving force, a common thread that runs through his body of work. Guthrie employs various tools, photography in particular, to closely observe natural phenomena at a variety of scales, in pursuit of acquiring a deeper understanding of how it all works and fits together, while revealing the false natural/artificial dichotomy: in other words, dispelling the notion that human activity operates according to unique rules.
---

Mili Kyropoulou, RIBA, LEED AP BD+C
Adjunct Faculty

Architectural Association School of Architecture in London, Master of Science in Sustainable Environmental Design
Aristotle University of Thessaloniki in Greece, Bachelor of Architecture 
Mili Kyropoulou is a designer and researcher with HKS LINE, the research and development studio within HKS Architects, and adjunct faculty at the Gerald D. Hines College of Architecture and Design. With more than 10 years of experience in architecture, she is a RIBA Chartered Architect in the UK, Registered Architect in Greece, and LEED Accredited Professional.
Mili worked as an Expert/Researcher in Sustainable Environmental Design at the Architectural Association School of Architecture in London. She has also collaborated with several award-winning architectural firms in Europe. In 2011, she formed the MEDiAM Design Collaborative together with Alfonso E Hernandez, participating in various projects and competitions worldwide. She has lectured and taught in Spain, Greece and in the United States. She has written for publications such as the PLEA Conference, Façade Tectonics, and Advanced Building Skins. Her interests focus around Solar Form Finding, Sustainable Performance Parametrics and Performance Based Design, using climate and comfort analysis, solar studies, daylight and energy performance computational tools, and simulations.
---

Ophélia Mantz, DPLG Diplômée par le Gouvernement
Adjunct Faculty
École Nationale Supérieure d'Architecture de Paris-Belleville, UP8, France, Diplômée par le gouvernement, Master in Architecture
Escuela Técnica Superior de Arquitectura de Madrid, Spain (ETSAM – UPM) M.Arch in Bioclimatic Architecture and Sustainability. 
She is currently leading the firm Z4A with Rafael Beneytez. Her education in architecture and the works she developed in the professional practice have been closely related to ecological problems (Tobogan House project, Europan 10 competition, Herrera del Duque rural hotel competition, passive strategies for the Congress Hall in Huesca, Red Cross's Headquarter competition, The Commemorative Park for Civil War victims in Spain). This experience and knowledge, acquired through 15 years of professional work, have helped her to structure the contents and the pedagogy of the courses that she has taught.
Since 2016, she was Visiting Assistant Professor at the College of Architecture, Texas Tech University, and taught mostly at the undergraduate level in design studio courses and seminars on Special Problems in Architecture. Those courses, based in both practice and theory, have focused on the notion of "milieu." The notion of milieu might be understood as the space of relationships between objects and subjects. When applied into a pedagogical context, the milieu becomes both the means to teach the technical knowledge and the condition to acquire an ethical position as an actor of this knowledge.
Her work has been recognized and awarded an ACSA 2019 Faculty Design award, the Architectural Review Emerging Architecture 2016 (Finalist), S.ARCH 2018, COAM 2016 Award (Finalist), Spanish National Award of Public Parks and Gardens 2015, Europan 10 (Finalist).
---

Astrid Sukur
Adjunct Faculty

University of Texas at Arlington, Bachelor of Science in Architecture
University of Houston, Masters of Architecture
Astrid Sukur is a foundation level instructor at the University of Houston, from where she graduated with her Masters of Architecture. Astrid currently works as an architectural designer with commercial, federal, industrial, and mission critical project experience. She enjoys working collaboratively and finding solutions that resonate with the needs of the clients. She is dedicated to creating efficient workflows with her BIM expertise, enhanced by her passion for design and hand drawings. She enjoys many hobbies such as photography, painting, drawing as well as exploring and understanding the built environment through means of expression and medium.
---

Joe Rivers, AIA, LEED bd + c
Adjunct Faculty
Master of Architecture, North Carolina State University
Master of Construction Management, Western Carolina University
Bachelor of Environmental Design, Texas A&M University
Joe Rivers is a founding principal at Rivers Barden Architects. He has previously worked at Gensler and other small firms in both Houston and North Carolina. He also serves as Adjunct Faculty for the Academy of Art University in San Francisco.
Now, a licensed architect, Joe began as a laborer for a general contractor, working his way up to carpenter, before returning to school and finishing his architectural studies. He holds a Master of Architecture from North Carolina State in Raleigh, a Master of Construction Management from Western Carolina University in Cullowhee, and a Bachelor of Environmental Design from Texas A&M University in College Station. He apprenticed at the Frank Lloyd Wright School of Architecture for a year, and studied at the Prague Institute for a semester. 
Access the premium HTML editor and use the features like the tag manager, code cleaner, color picker.