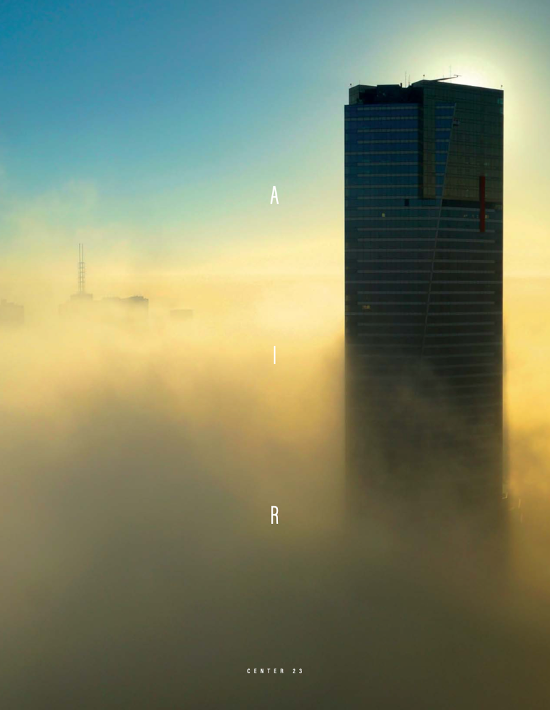 Gerald D. Hines College of Architecture and Design Professor and Director of Undergraduate Architecture Rafael Beneytez-Durán Ph.D. recently published the chapter "Air: From Bodies to Breathable Skins" highlighting the concept of air and its complexities within architecture and design in the University of Texas School of Architecture's CENTER 23 – A I R issue.
Within the publication, Professor Beneytez-Durán and other contributors, including Steven Connor, Sean Lally, Geoff Manaugh, David Gissen, Salvatore Basile, and Michael Benedikt, conceptualized the subject of air in different forms – sensual, metaphorical, and even metaphysical. 
"It was really exciting to see that a topic so intangible, such as the one of air, has become tangible in the form of the book," said Beneytez-Durán. "Having highly educated and renown scholars participating in making this topic present was astounding."
The complexities of Beneyez-Durán's chapter "Air: From Bodies to Breathable Skins" gives a retrospective point of view of the human body in context with the atmosphere. Beneyez-Durán incorporates the significance of anthropology and the history of air within the process of architectural design to display the relationship between these elements and how air challenges all our systems of understanding.
"This material is an extension of my Ph.D. dissertation focusing on the atmosphere as foreign in architecture," said Beneytez-Durán. "I was very happy to work on this chapter because it put my research in context with some very important voices within the Architecture discipline."
A native of Mardrid, Spain, Beneytez-Durán joined the Hines College in 2019 as a professor of Architecture and Director of Undergraduate Architecture. He and his wife, Ophélia Mantz, operate Z4Z4, an architecture and design office located in Madrid and Houston.