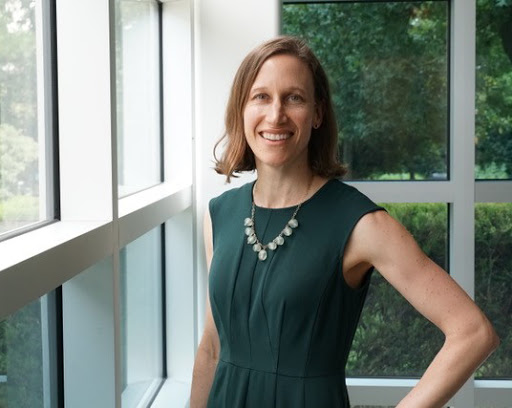 The National American Institute of Architects (AIA) recently announced that University of Houston Gerald D. Hines College of Architecture and Design alumna Catherine Callaway, AIA, LEED AP, M.Arch '07 will receive the 2020 AIA National Young Architect Award. This is the third major award Callaway has earned within the last year.
In 2019, AIA Houston honored Callaway with the 2019 AIA Houston Ben Brewer Award recognizing excellence in ability, exceptional work, and significant contributions in the practice of architecture by architects who are in their first 10 years of practice.
Later that year, the Texas Society of Architects (TxA) recognized Callaway with the Award for Young Professional Achievement in Honor of William W. Caudill, FAIA. 
Her most recent award from AIA National speaks to the powerhouse Callaway represents on local, regional, and national levels.
Callaway currently works as a Senior Associate at Kirksey Architecture, a Houston and Austin-based architecture firm passionate about great architecture and sustainable design. She is a member of Kirksey's Community Team and has project experience working with the Boys and Girls Club of Greater Houston and Buffalo Bayou Partnership.
Callaway is the former 2017 AIA Houston President and has also served on the Hines College of Architecture and Design Alumni Association Board.
She will receive her most recent AIA National award at the AIA Conference on Architecture in May 2020, hosted in Los Angeles, California.