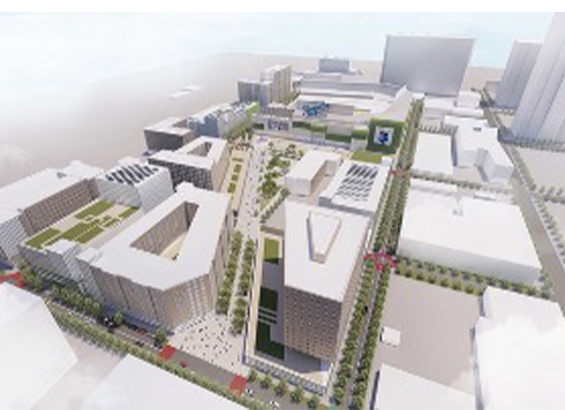 In late February, Hines College of Architecture and Design students Jie Yang, Hillary Telegrafo, Jose Medina, and Professor Bruce Race, FAIA, FAICP, were excited to learn their team project submission EAVIRO District Development Plan earned the University of Houston a top-four finalist spot in the Urban Land Institute's (ULI) 2021 Gerald D. Hines Student Urban Design Competition.
The ULI Hines Student Competition encourages students to create better communities, improve development patterns, and increase awareness of the need for multidisciplinary solutions in development and design challenges. Students form interdisciplinary teams of five to devise a development program for a large-scale site in a North American city.
"All the students relied heavily on each other's expertise and capabilities for this project," said Bruce Race, Director of Sustainability and Resilience. "As an academic advisor for the team, I was able to support their learning experience and provide technical assistance, while Keith Richards (UH Bauer College of Business) provided real estate experience, and Tiger Lyon '14 (Gensler, Hines College alumnus) provided design experience." 
EAVIRO is a mixed-use, mixed-income neighborhood striving to redefine the built environment and quality of life in Kansas City by cultivating economic development, producing inclusive communities, and enacting resilient design initiatives. The plan proposes a state-of-the-art baseball stadium envisioned as an economic driver having a catalytic and valuable impact on the city.
 The University of Houston team was composed of students of multiple disciplines: Jie Yang, Hines College graduate student in Sustainable Urban Systems; Jose Medina, Bauer College MBA student; Hillary Telegrafo, Hines College undergraduate student in Architecture; Yiru Zhang, Pennsylvania State University graduate student in Landscape Architecture; and Wenjuan Li, Colombia University graduate student in Urban Design.
The team met the American Institute of Architects (AIA) 2030 net-zero energy and climate impact targets while reducing energy use by 80% and dedicating 80% of the project roofs for solar. They also pitched a new downtown shuttle loop and calculated the amount of energy required for electrifying transportation to meet Kansas City's climate action plan targets.
"Our team worked really hard on our project and are honored to be one of the top four finalists," said Jie Yang. "It was a great experience, and I think other College of Architecture and Design students should get involved in next year's competition." 
The University of Houston team presented their project to a diverse jury of experts with backgrounds in commercial real estate, land use, and design on April 8, narrowly missing the top prize for their work, however, still earning a $10,000 award.
To learn more about the ULI Hines Competition, visit the ULI Americas website.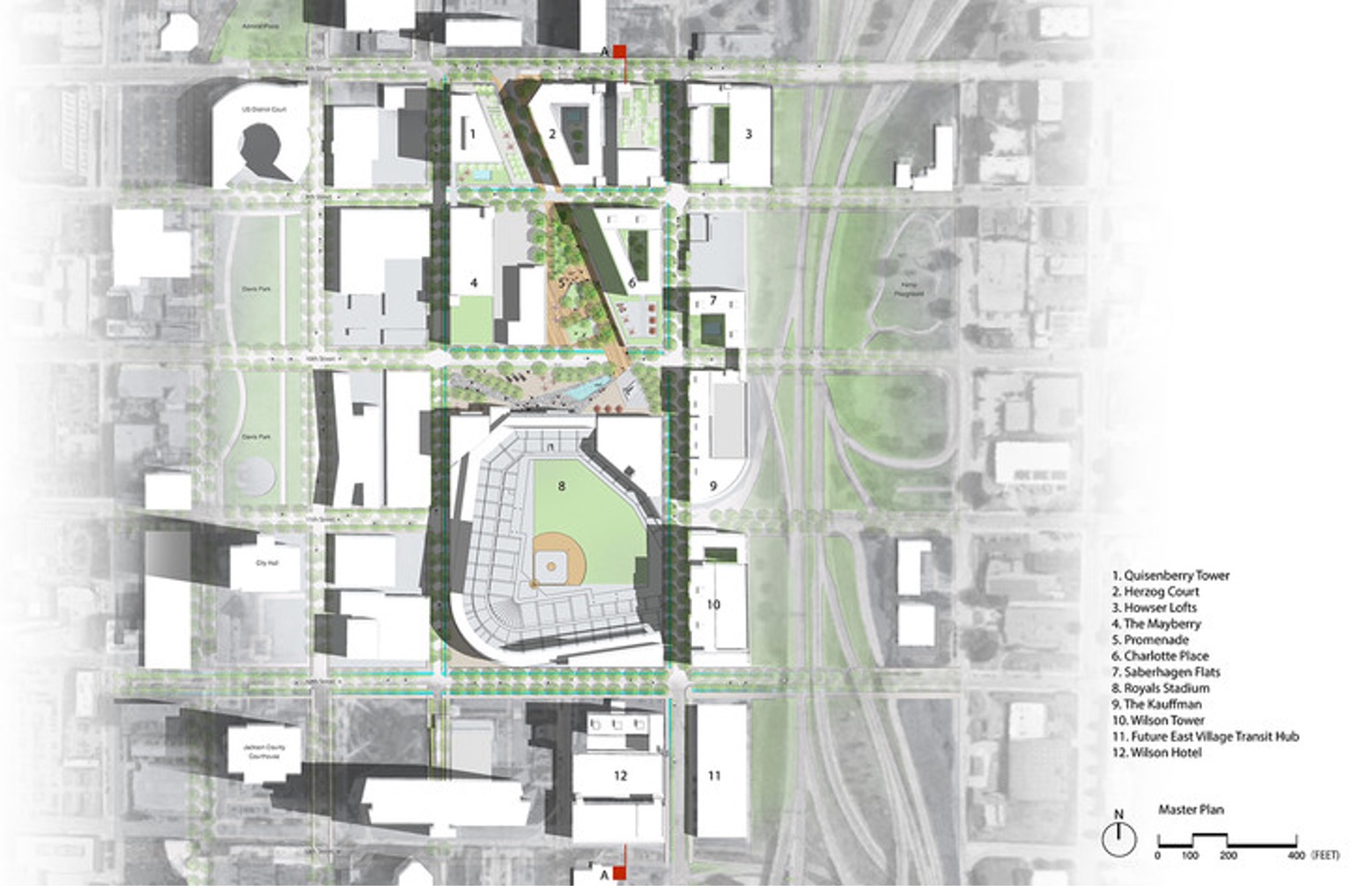 EAVIRO District Development Project