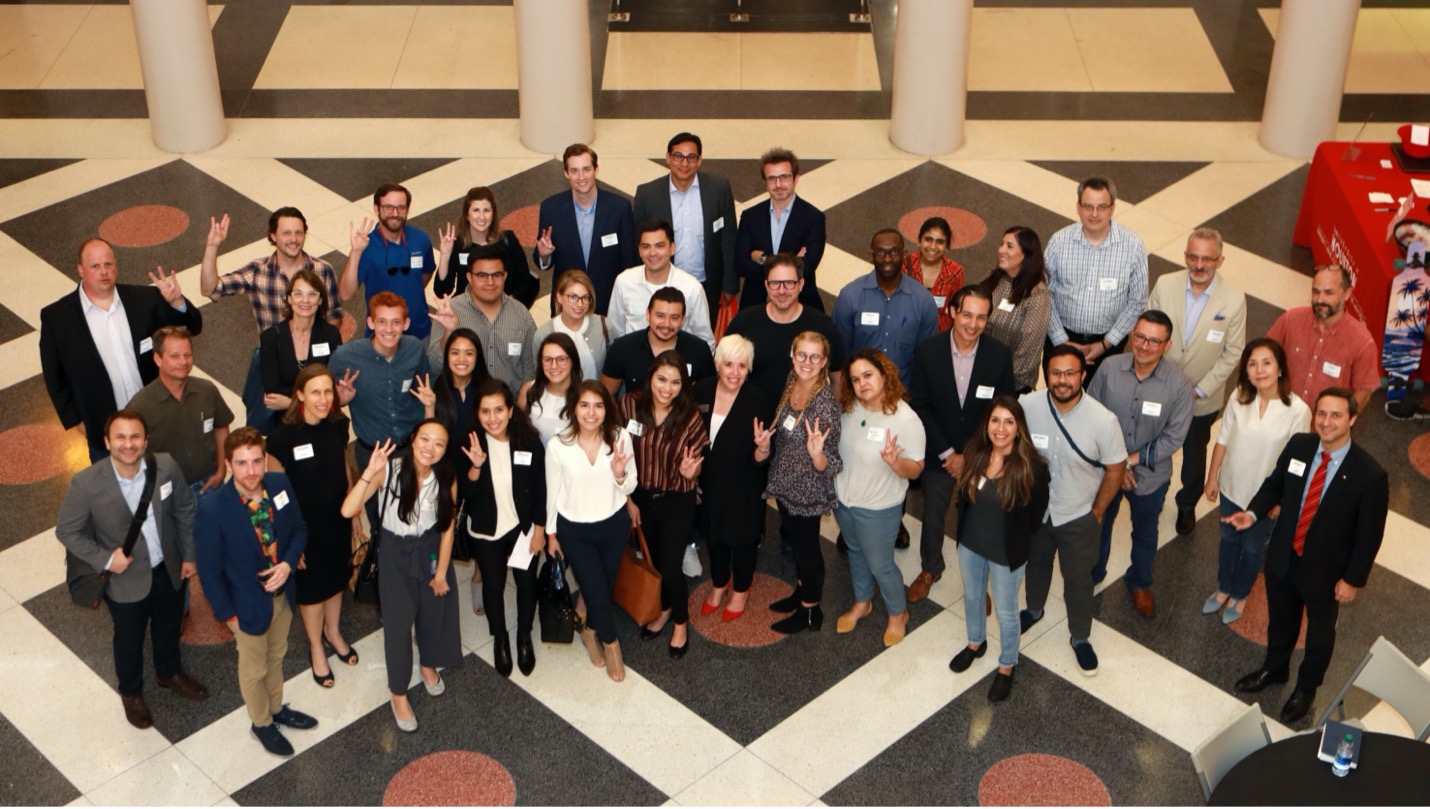 The University of Houston Architecture and Design Alumni Association, representing a diverse group of alumni from the Gerald D. Hines College of Architecture and Design, has launched an effort to endow a permanent scholarship for the College's students. The endowment fund will exist in perpetuity, supporting students for generations to come.
In the last two years, the Architecture and Design Alumni Association has repositioned itself as a thriving group of alumni committed to advancing the Hines College and its students. Alumni board treasurer Franco Albarran '99 recently made a leadership gift of $5,000 to launch the scholarship initiative, and the alumni board responded with a commitment matching Albarran's donation. With the scholarship now at $10,000, the Alumni Association is now seeking additional donations that will help the scholarship reach its minimum threshold of $25,000 to begin regularly distributing scholarships to students.
Albarran's parents immigrated from Mexico to the United States in search of a better life for their family. As the youngest of ten siblings, he was the only child to attend university and graduate with a degree.
"My parents made many personal sacrifices to give me the opportunity to pursue my dream and attend UH to earn a degree in architecture," said Albarran. "I have always been mindful of where I have been, what I have accomplished, and where I plan to go. Now I want to shift my focus to what I leave behind. Kickstarting the scholarship is my way of beginning to leave something behind for the next generation of aspiring architects and designers who want to pursue their dreams. It is also a way of honoring my parents and their personal sacrifices."
The idea of an alumni scholarship hits home with the board's diversity, equity, and inclusion committee chair Laura Vargas '08, who personally received an alumni funded scholarship while she was a student at the Hines College. The scholarship helped alleviate a portion of the financial burden and showed Vargas there were industry professionals who wanted to see students succeed.
"My hope is that this initiative illustrates to our students how much we support their goals and truly want to see them succeed by helping to lighten their load just a bit," shared Vargas. "We want our students to know we are cheering them on because their success directly impacts the future success of our industry."
The College's Architecture and Design Alumni Association is self-sustaining. Their main fundraiser each year it the annual career fair hosted at the College. Funds raised from the career fair support the association's activities throughout the year, but will also be used to annually contribute to the new endowed scholarship. The alumni association board hopes other alumni will contribute to this initiative, as well.
"Scholarships ensure the strength and future of the College of Architecture and Design by attracting the best and brightest regardless of socio-economic circumstance," said alumni president Matthew Mitchell. 
To contribute to the Architecture and Design Alumni Association's new endowed scholarship, contact Director of Advancement Emily Brents at ekbrents@uh.edu or (713) 743-7906.