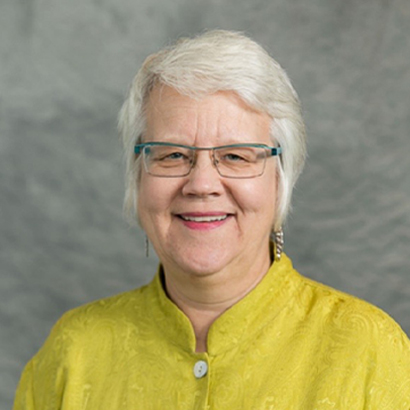 After 26 years at the University of Houston Gerald D. Hines College of Architecture and Design, Professor Nora Laos, Ph.D., is retiring. Since 1995, Laos has impacted more than 3,000 students within their educational experience at the Hines College.
Originally from Chicago, Laos received her Bachelor of Science in Architectural Studies, as well as, her Master of Architecture from the University of Illinois at Urbana Champaign. Laos then went on to earn her Ph.D. at Princeton University, where she had the opportunity to work on an archaeological excavation on the island of Cyprus for four summers, leading the excavation for three of those summers as team's architect. After finishing her Ph.D., Laos then moved to Paris, France, where she taught for four years before moving to Houston to teach at the Hines College of Architecture and Design.
"I never dreamt I would be teaching in Texas; however, I liked the diversity at the University of Houston and the city of Houston," said Nora Laos. "I found the city to have incredible cultural and economic opportunities." 
During her time at the College, Laos has taught multiple courses – Survey of Architectural History, Medievalist Architecture, Paris' Urban Development, Architectural History of Chapels, and others. She published a few articles and book reviews; however, Laos dedicated her years at the College to sharing with students her appreciation of architectural history. Laos also led study abroad programs to a variety of locations in Northern Italy, Southwestern France, and Paris.
"Being able to hopefully leave some kind of impact on at least a third of the students I have taught is quite an accomplishment of my time here at the College," shared Laos. "Through teaching at the University, I have been able to travel and gain new perspectives. I always encourage students to travel and learn other cultures, languages, values, and customs of living to expand their knowledge."
In Laos' spare time, she plans to participate in more philanthropic work, as well as, spend time exploring different hobbies of hers. The faculty, staff, and administration will greatly miss Laos at the College.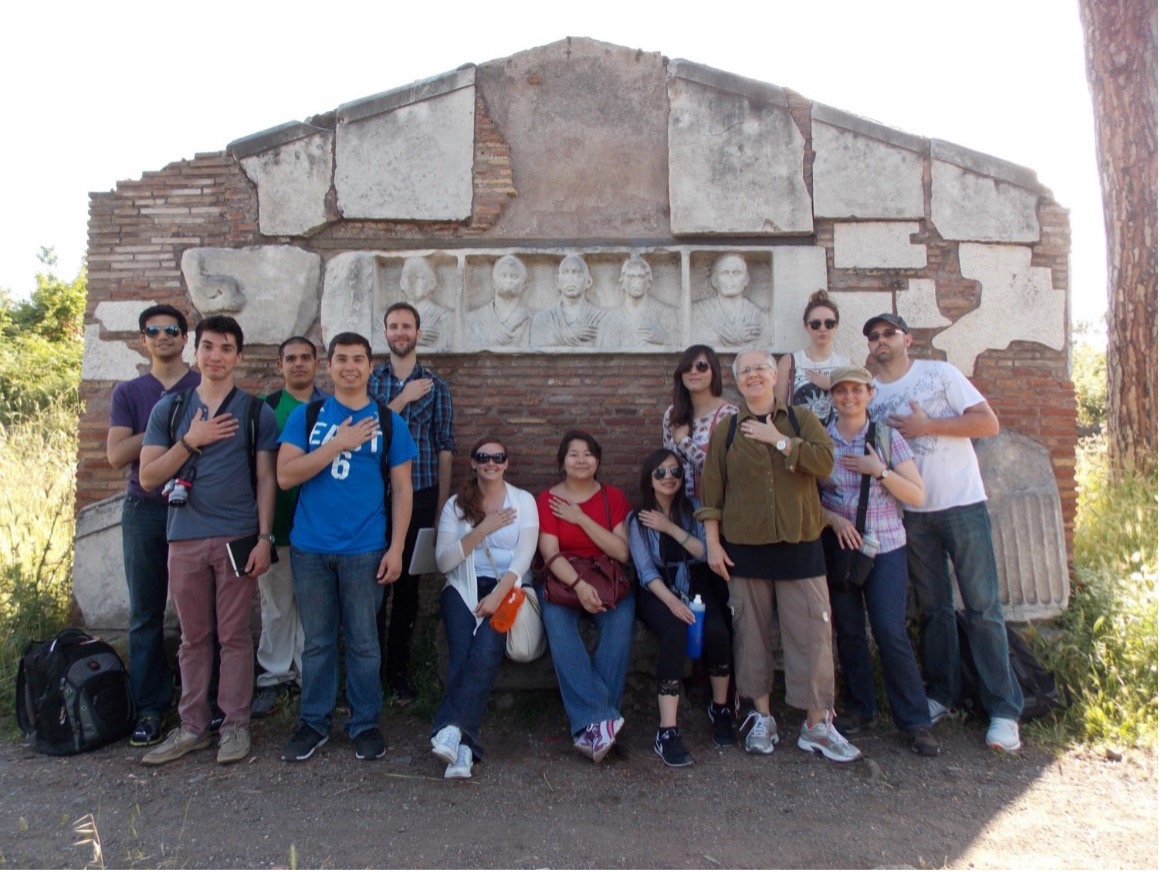 Nora Laos with students on a study abroad trip in Rome of 2013.



Nora Laos with students on a study abroad trip in Rome of 2015.