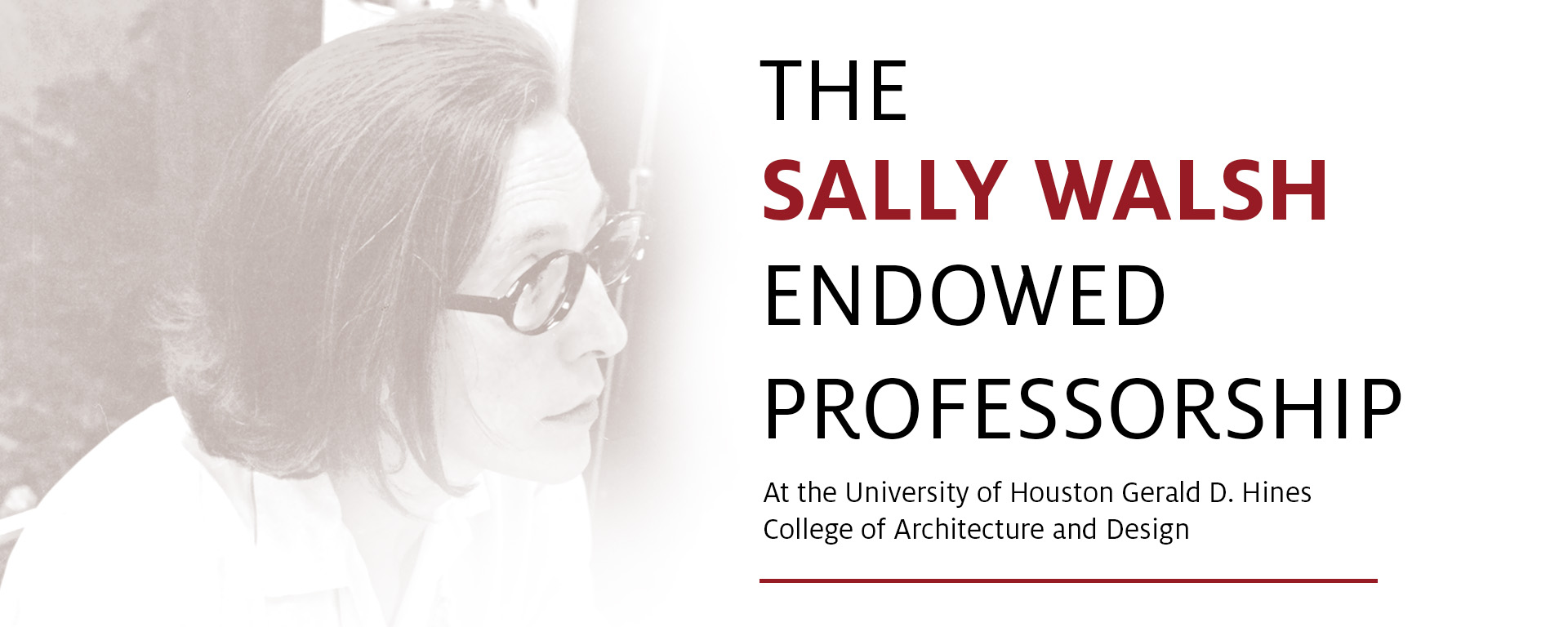 BE PART OF THE MOVEMENT.
The Gerald D. Hines College of Architecture and Design is establishing an endowed professorship for interior architecture in honor of Houston's pioneering modern interior architect Sally Walsh.
The Sally Walsh Endowed Professorship will support educational and research activities advancing the mission of the Hines College's Interior Architecture Program and developing interdisciplinary leadership and research between the College's Interior Architecture, Industrial Design, and Architecture programs.
Funding an endowed professorship is one of the most forward-thinking acts of philanthropy because an endowed fund provides sustaining support in perpetuity. Your donation will be a permanent tribute to the life and work of Sally Walsh and a sound investment in the future of design. This endowed professorship will allow the university to recruit and retain top faculty and reward those who excel in their field.
The fundraising goal for the Sally Walsh Endowed Professorship is $250,000. We rely on gifts of all levels to create this lasting legacy in her memory.

To support the Sally Walsh Endowed Professorship, click here. 


---
ABOUT THE GERALD D. HINES COLLEGE OF ARCHITECTURE AND DESIGN
Since 1945, design has remained the foundation of our studies at the University of Houston Gerald D. Hines College of Architecture and Design. Located in the fourth largest city of the United States and one of the most diverse design communities in the country, our College offers students a platform of integrated disciplines through top-ranked programs in Architecture, Interior Architecture, and Industrial Design. We strive to produce designers who are skilled in their craft, capable of using advanced technology and methods of industrialized production, and understand the power of design to shape communities throughout the world.
---
SALLY WALSH ROUNDTABLE EVENT - February 22, 2021
Alan Bruton, Stephen Fox, and Lois Farfel Stark discussed Sally Walsh's impact on modernism in Houston and beyond.