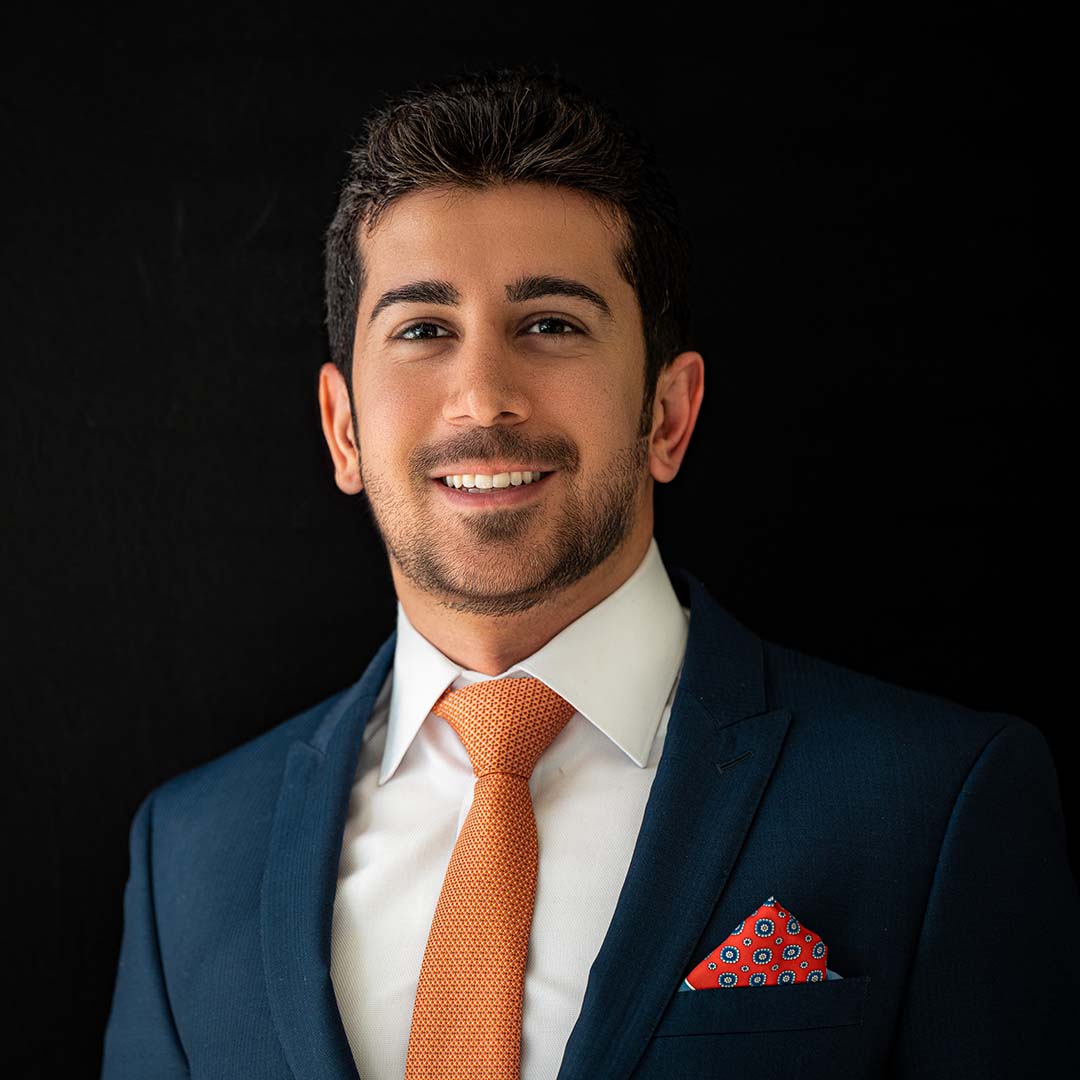 Name: Shaya Attaei
Hometown: Tehran, Iran
Degrees: Master of Architecture – 2015 and Bachelor of Science in Environmental Design – 2013
Current Employer: ARIA Signs & Design + Architectural Products
Title: Chief Executive Officer
Why did you choose the Gerald D. Hines College of Architecture and Design, and what drew you to design?
When I was younger, I was always drawn to the arts. In high school, I took graphic design classes and was more interested in the architecture branch of design. And at the same time my dad was investing in a lot of new construction projects; I was always trying to be like my dad on the construction site checking on the project and trying to solve construction problems with the contractors at the job site. I really like the challenges of building a new building. When I moved to US, I knew the pathway to construction starts in Architecture school. I was lucky that I came to Houston where we have one of the greatest Architecture in the nation. I knew that the Gerald D. Hines College of Architecture and Design was where I needed to attend to pursue my passion.
What was one of your favorite memories from your time on campus? Was there a particular professor who influenced your education?
On one of the many sleepless nights on campus, we decided to do the "Harlem Shake" in the studio. You could say we became celebrities on YouTube from our 35,000+ views!
One of the many wonderful professors I had the privilege of learning from was Rafael Longoria. He believed in me and pushed me to pursue graduate school upon realizing my potential. We are still in touch, and he is still one of my mentors.
What has been your career path since graduation? Where are you currently working, and in what capacity?
Starting my business, ARIA Signs & Design, with my brother, Shahrouz Attaei, early on while I was still in school allowed me to understand the business aspect more. Getting help from and consulting with my professors when my business was still very young helped me build a very good foundation and reputation from day one. Also, having an architecture degree opens many doors to an infinite spectrum of opportunities, allows you to earn a sense of respect from clients, and has significant input in your work.
After graduation, I asked my brother to quit the job he was working at full time and commit fully to Aria Signs. Together, we were creating products from start to finish. We did design, fabrication and installation all by ourselves since we didn't have enough projects and could not afford to hire anyone. Starting from nothing takes a lot of dedication and work, consisting of labor and design time.
We have been very grateful to grow to the point where we are today, which has led to expanding beyond our current location. Our team is constantly growing, and we hope for the best this year with our new facility opening. 
What does a typical day look like in your job? Do you have a particular design or business philosophy?
The day begins with client meetings. I then come back to the office to catch up on emails and multiple team meetings. We have design meetings almost every day and production and installation meetings, both with my team and my clients. Since we are expanding, I regularly check in at our new facility's construction site to ensure everything is running smoothly.
My design process occurs at the end of the day when everyone leaves. I like to have my music in the background (house music, to be exact) with no distractions, allowing the design juices to work. I stand firm in the philosophy of "hard work pays off," which is a rewarding motto I strive to follow.
What is one accomplishment of your career of which you are particularly proud? How do you feel the Hines College prepared you for this?
ARIA fabricates and installs signage for most of the major stadiums in Houston, one of them being the BBVA Stadium (currently the PNC Stadium). This installation was a significant accomplishment for our team. Having big accounts, such as these stadiums, opens the door to a new kind of clientele. Once we did the BBVA Stadium, other stadiums asked us to do their signage.
Also we opened a new division in our Company which focuses more on architectural elements, such as awnings, louvers and building facades. We have already done over a million dollars in sales in the first year we introduced these new products, and we are excited to see how big we can make this department in years to come. We are so proud that we were able to have Gillman Honda as one of our first clients. We built a parametric face for their brand-new $12 million parking garage building, using the tools I learned in architecture school. I truly believe I could not gain the respect and trust of a client this size without the training and connections I gained in architecture school.
What is a valuable lesson you learned during your time at the Hines College?
Learning to develop my visions and making them into a reality is something I am thankful to the College for teaching me. Allotting time to network is another lesson I learned, regardless of what you pursue. Making connections is a crucial component of following your career path. Also, it doesn't hurt to use the Cougar legacy now and then!
What is a piece of advice you would give to current Architecture and Design students?
Maintain relationships with your peers from the school, and don't lose sight of your goal.
You can find ARIA Signs & Design on Instagram, Facebook, and LinkedIn. Learn more about the company here.