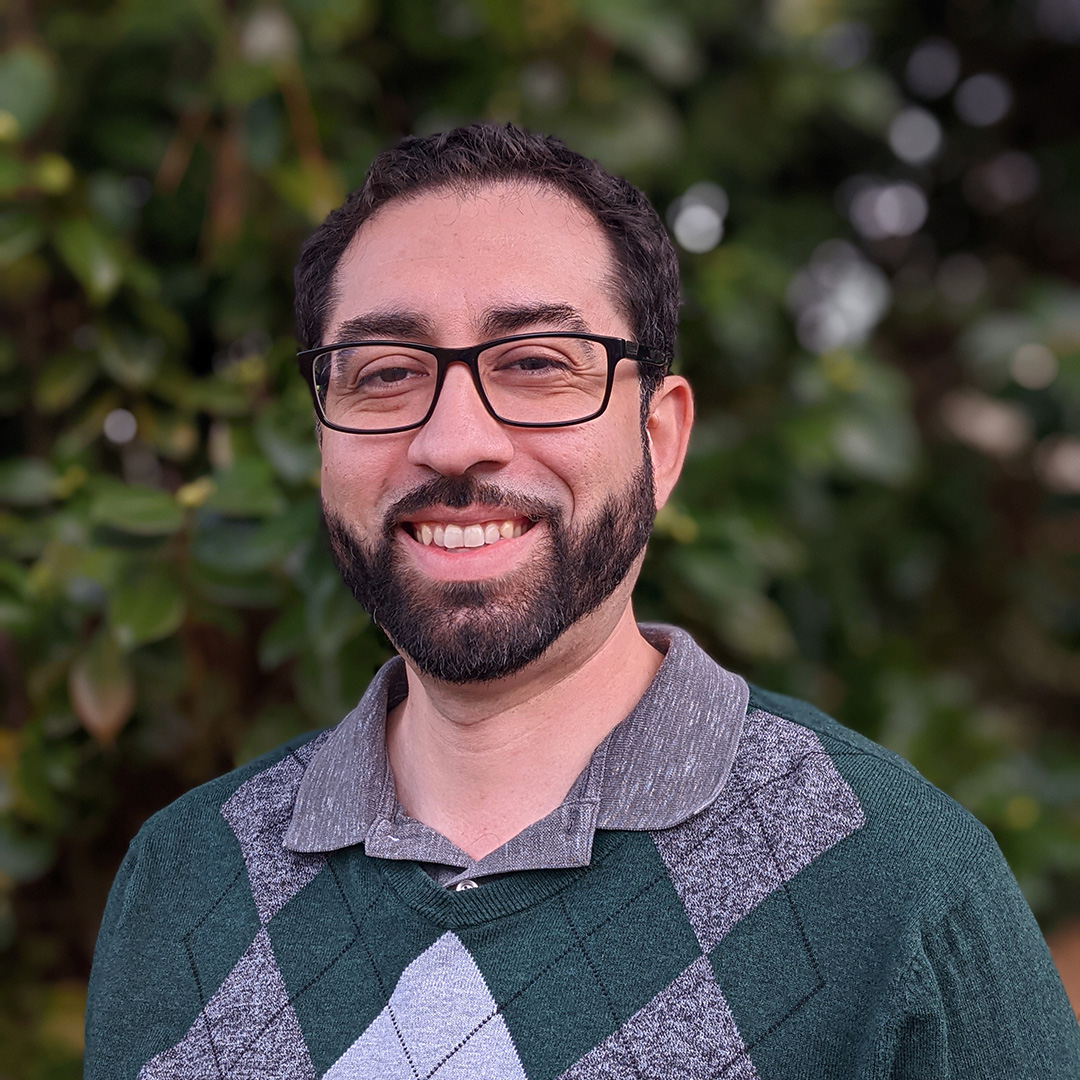 Name: Sebastian Ramos                  
Hometown: Norfolk, Virginia
Major: Bachelor of Architecture
Graduation Year: 2010        
Current Employer: Naval Facilities Engineering Command (NAVFAC), Department of the Navy
Title: Architect/Design Manager
Why did you choose the Gerald D. Hines College of Architecture and Design, and what drew you to design?
I was already enrolled at the University of Houston before realizing my interest in architecture. I had a close friend who was in the architecture program. One day I visited him while he worked on a project in his studio space and saw everything he was doing. I was instantly hooked. Up until that point, I had never considered a career in design. I fell in love with the idea of shaping the lives of so many people positively through my creations. Afterward, I visited the architecture building often to scope out what type of projects students worked on at different levels and finally decided to declare my major. I was fortunate enough to be accepted into the College of Architecture and Design, and the rest is history.
What was one of your favorite memories from your time on campus? Was there a particular professor that influenced your education?
I loved interacting with my peers in studio and exchanging different ideas and perspectives on all our projects. I enjoyed just walking around the building, looking across the atrium space to see what other students were working on, and striking up a conversation about their designs. I appreciated those interactions, and I always felt that all my studio professors encouraged that.
What has been your career path since graduation? Where are you currently working, and in what capacity?
After graduation, I moved to Norfolk, Virginia, for personal reasons. I did not have any leads to work in architecture at the time, so I decided to work in construction to stay employed within the industry. At the same time, I learned valuable skills that would help me immensely throughout the rest of my career. I eventually started at a firm that had quite a bit of focus on the Department of Defense work. This part of Virginia has ties with the military, particularly the Navy. After several years of working in the private sector, I decided to make a move to work directly for the Navy as a civilian employee.
What does a typical day look like in your job? Do you have a particular design or business philosophy?
I work for the Public Works Department at the largest naval base in the world – Naval Station Norfolk. Because of that, projects are varied. On any given day, I can be working on the roof replacement of a World War II-era barracks building, the addition of an overhead door for an industrial warehouse, the restoration of historical early 20th residential quarters, or a tenant improvement job for office spaces in an existing training facility. Due to the diversity of the projects, I am never bored. I learn things every day, and I am constantly challenged professionally.
What is one accomplishment of your career of which you are particularly proud? How do you feel the Hines College prepared you for this?
I am incredibly proud of all the work I do at NAVFAC because it helps improve the working and living conditions of thousands of enlisted and civilian personnel who work on base every day at the service of the United States. Receiving positive feedback from clients and end-users once they experience the result of months of hard work is very rewarding. It also validates all the knowledge acquired during my time in College.
What is a valuable lesson you learned during your time at the Hines College?
The most important lesson I learned is to persevere, which transcends beyond design, and encompasses all aspects of my life. I also learned never to lose focus of what is the eventual goal. Learn to adapt if new ideas arise through the design process. You should never limit yourself to one path to complete your goal. Always make sure to see it through to the end.
What is a piece of advice you would give to current Architecture and Design students?
I would advise students to take full advantage of the time spent in college to find the design philosophy allowing them to maximize their success in the professional world. Part of that is allowing yourself the opportunity to explore challenging new ideas. It is also essential to balance the more grounded aspects of the profession, like making sure a design has structural logic and a comprehensive application of building codes. Those are marketable skills employers value tremendously.
| | |
| --- | --- |
| Navy Lodge in Rota, Spain. | NEX Newport |
| NEX Norfolk Mini Mart | |