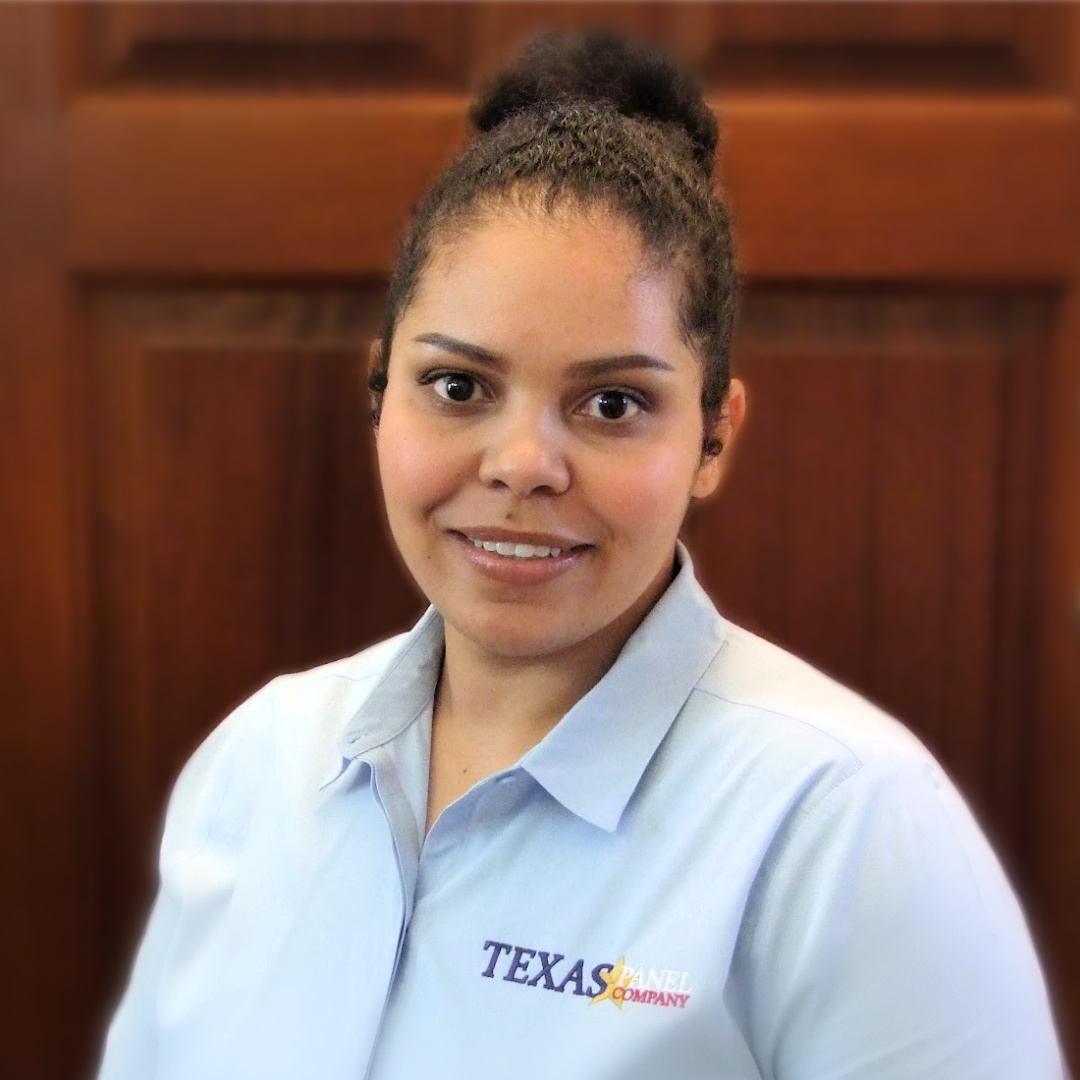 Name: Kristen Griffiths
Hometown: Port Arthur, TX
Major: Architecture | Minor: Spanish
Graduation Year: 2008
Employer: Texas Panel Company
Title: President
Why did you choose the Gerald D. Hines College of Architecture and Design, and what drew you to design?
I was always drawn to design in some capacity. My interests tend to be artistic, and my family encouraged my creativity. In high school, I took an aptitude test that suggested I pursue architecture. The prospect intrigued me, so I looked for universities with diverse populations offering degrees in architecture. I chose the Gerald D. Hines College of Architecture and Design because it provided an accredited architecture degree, and I liked the University of Houston overall.
What was one of your favorite memories from your time on campus? Was there a particular professor that influenced your education?
My favorite memory on campus was Professor (Rob) Civitello's going away party at the College. Balloons were dropped from the top of the atrium while people watched, lined up along the railings on the floors above. Then, in his signature whimsical fashion, Civitello got on the floor and made a "snow" angel.
The professor who influenced my education the most was Dr. Joe Colaco. He is supremely intelligent, unapologetic, and possesses the rare ability to teach difficult concepts in an accessible way. Above all else, he taught me to trust my gut.
What has been your career path since graduation? Where are you currently working, and in what capacity? 
I worked as an intern during my fifth year and continued after graduation. During the recession, I was laid off, which led to some career exploration. I started (and eventually closed) my first business, worked as the superintendent on an HISD bond project, and managed the MEP work on the Extreme Makeover Home Edition house in Houston. Today, I am president of an I&E (instrumentation and electrical) company in the industrial sector. Our products and services make civilized life possible.
What does a typical day look like in your job? Do you have a particular design or business philosophy?
A typical workday starts with coffee, then emails. On any given day, I will prepare technical quotes for customers, make phone calls to vendors or clients, research components for a project, prepare electrical drawings, and/or negotiate contracts. Most days are relatively busy, but the tasks vary, which keeps the job interesting.
My business philosophy is only to promise what I can actually deliver, even when it's not what the customer wants to hear. I do not make commitments with unrealistic expectations or plan on best-case scenarios. In the end, most people appreciate honesty.
What is one accomplishment of your career of which you are particularly proud? How do you feel that the College prepared you for this?
I am proud that this year marks my company's tenth year in business. I built this organization from the ground up, and I have learned an immense amount about myself and this industry in the process. My college experience prepared me for my current career by honing my focus and building my resilience.
What is a valuable lesson you learned during your time at the Hines College of Architecture and Design?
Perhaps the most valuable lesson I learned was to detach myself emotionally from my designs/ideas. The ability to listen to and accept criticism without taking it personally is a skill serving me well in many facets of life.
What is a piece of advice you would give to current Architecture and Design students?
My advice for current students is that your time, talent, and expertise are valuable. Do not undervalue your work; charge accordingly.
| | |
| --- | --- |
| PID controller panel | I&E installation for an industrial building for General Electric |
| I&E installation for an industrial heater skid | Inside of a LACT panel for a pipeline in Nigeria |
| Hazardous location alarm panel for Emerson | |