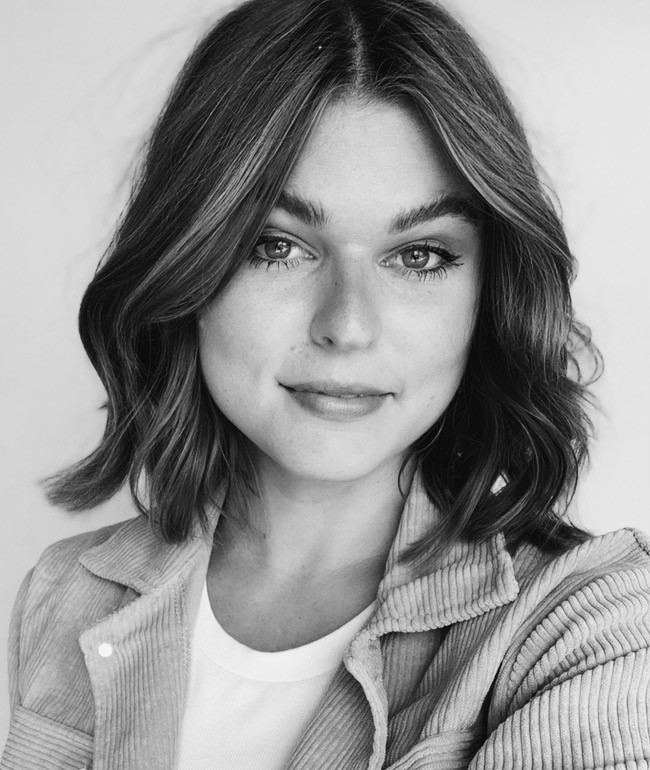 Name: Jamie Newcomb
Hometown: Sugar Land, Texas
Major: Interior Architecture
Graduation Year: 2017
Employer: Kirksey Architecture
Title: Associate Interior Designer 
Why did you choose the Gerald D. Hines College of Architecture and Design, and what drew you to design?
Fine arts and design have always been a part of my family growing up, especially on my mother's side. I was always encouraged to use my creativity. After two years of attending junior college, I knew I wanted to attend an arts program at a university, and I wanted it to challenge me. Interior Design, graphic design, and landscape design were all at the top of my list. When I heard about the new Interior Architecture program at the University of Houston, I knew I had been searching for a program like this.     
What was one of your favorite memories from your time on campus? Was there a particular professor that influenced your education?
My last year working on my thesis was meaningful, and I grew a lot as a designer during that time. The project was based in my hometown, so I was closely connected to the site and history. Some of my favorite memories are just being in the building, running into people on the stairs, and working late nights in the studio. I loved seeing everyone else's projects hung up during jury week, as well.
Alan Bruton, Ziad Qureshi, Josh Robbins, and Cord Bowen are the professors that have made the most impact on me, each for different reasons. However, every professor I had, offered a unique perspective on design.
What has been your career path since graduation? Where are you currently working, and in what capacity?
At my final thesis jury, one of the jurors was my current boss, Brian Malarkey. After the jury, Brian reached out to me and asked me to apply to Kirksey. A few months later, Kirksey offered me a position on the Interior Architecture team, and now I have been with Kirksey for almost four years! My role is as a project designer, with a focus on design visualization and 3D modeling. I work with the most knowledgeable, inspiring, and fun group of people on this team. I feel very fortunate.        
What does a typical day look like in your job? Do you have a particular design or business philosophy?
Regularly, I usually work on three to six projects at a time and switch gears between different phases on the projects (programming, schematic design, design development, CDs, furniture design, etc.), so I get a variety of work. Most of my projects are workplace design, which is now changing because of the pandemic and work-from-home protocols. Designing with future flexibility in mind, the concept of activity-based design, and having an ecosystem of spaces for the workplace has become a big part of my design philosophy. 
What is one accomplishment of your career of which you are particularly proud? How do you feel the College prepared you for this?
I am incredibly proud and thankful for the responsibility given to me as a lead designer on interior projects at Kirksey. The Heritage Plaza lobby renovation downtown and the new four-story Live Nation office in the Montrose Collective are two projects that make me extremely proud. I think the Interior Architecture program is unique because it allows you to push your projects across all disciplines. My thesis project involved site and landscape design, adaptive reuse, interior renovation, historic preservation, and furniture design. Learning how all of that comes together has been so helpful in my career.
What is a valuable lesson you learned during your time at the Hines College of Architecture and Design?
I learned how to adapt to new software and design tools since they are constantly changing and improving. Instead of teaching us how to use 3D modeling programs, the College taught us how to learn new programs ourselves. The programs I used in college are not the ones I use now, so this has been a valuable skill. Design visualization has become a focus and a strength for me in my career. I plan to stay updated on current BIM software and design tools as I grow as a designer. In particular, Revit and Enscape have been a big part of my contribution to the interior architecture team at Kirksey. 
What is a piece of advice you would give to current Architecture and Design students?
Before you design anything, do a ton of research. Arm yourself with as much information as possible and then design. If you can back up why you designed something a certain way, you can sell it much more easily. Always infuse your personality into the design. You offer a unique perspective that no one else has, so use it! Trust yourself and your ideas and enjoy the process!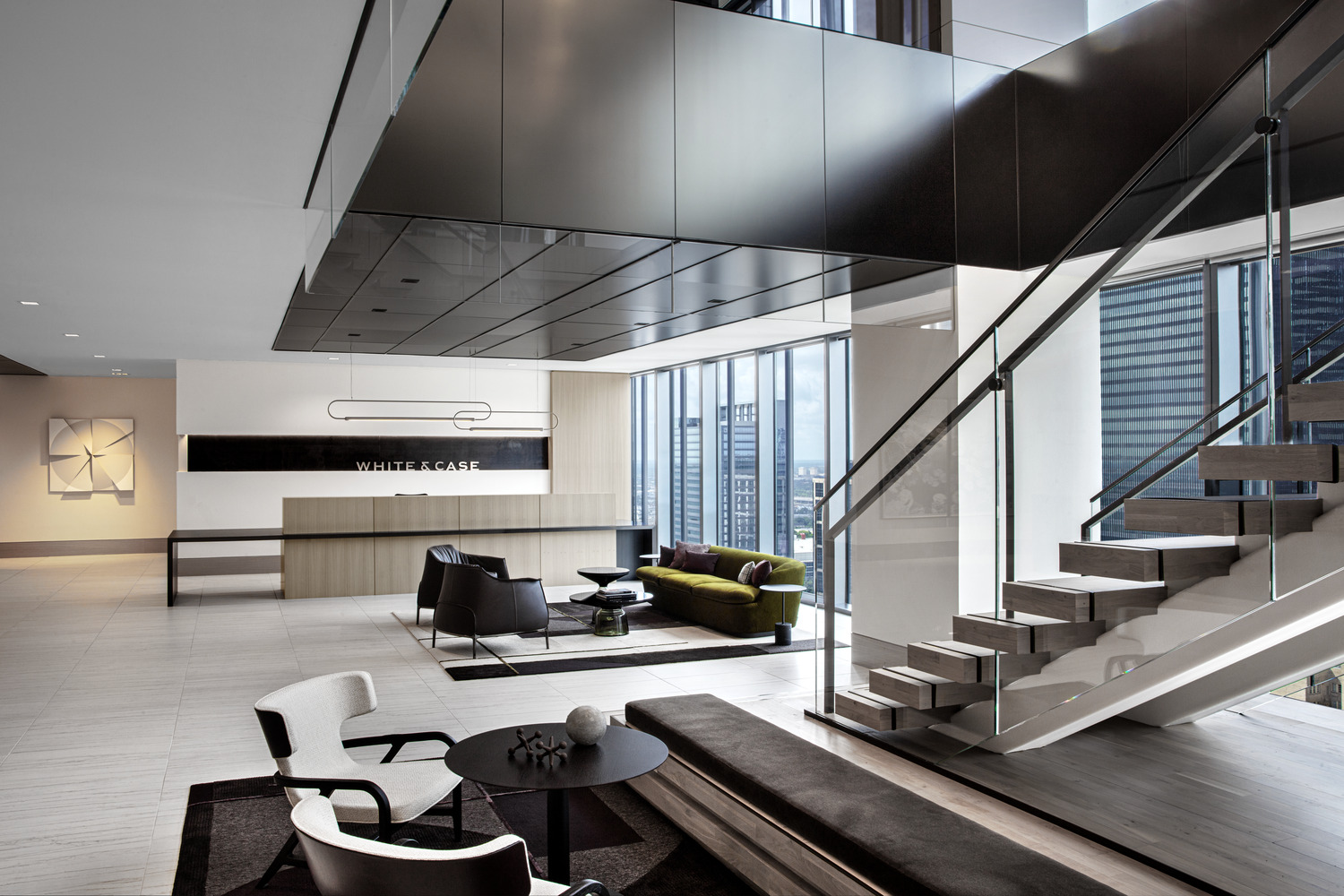 White & Case Houston Office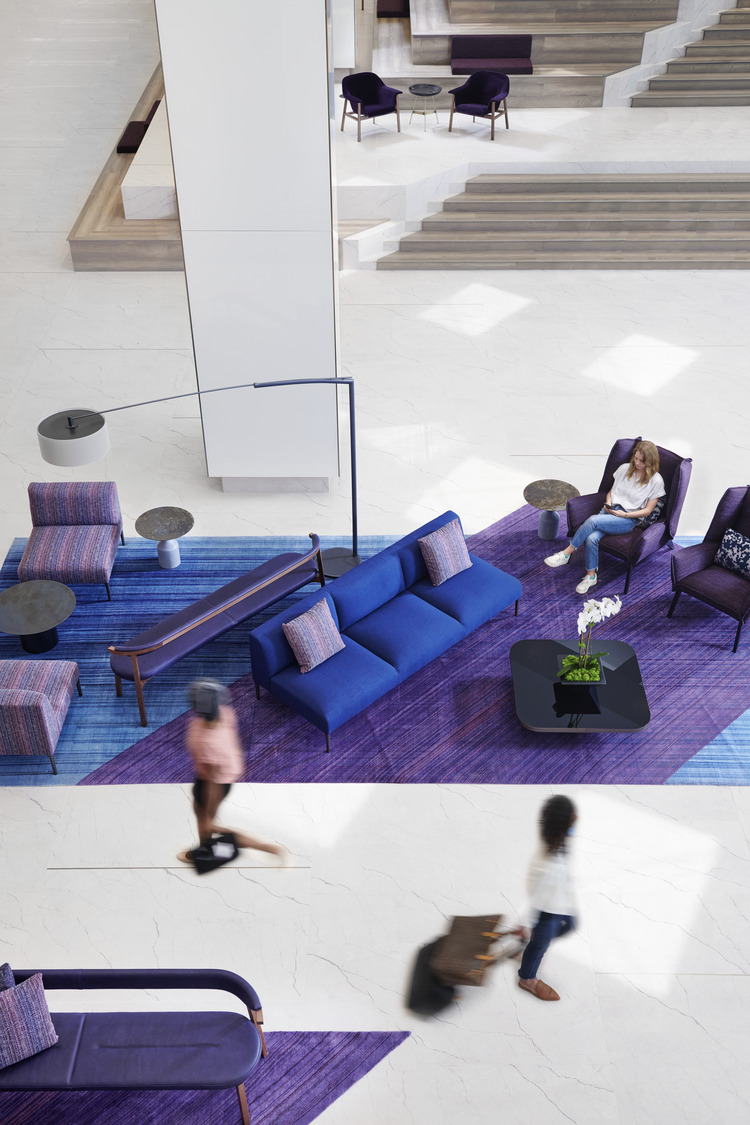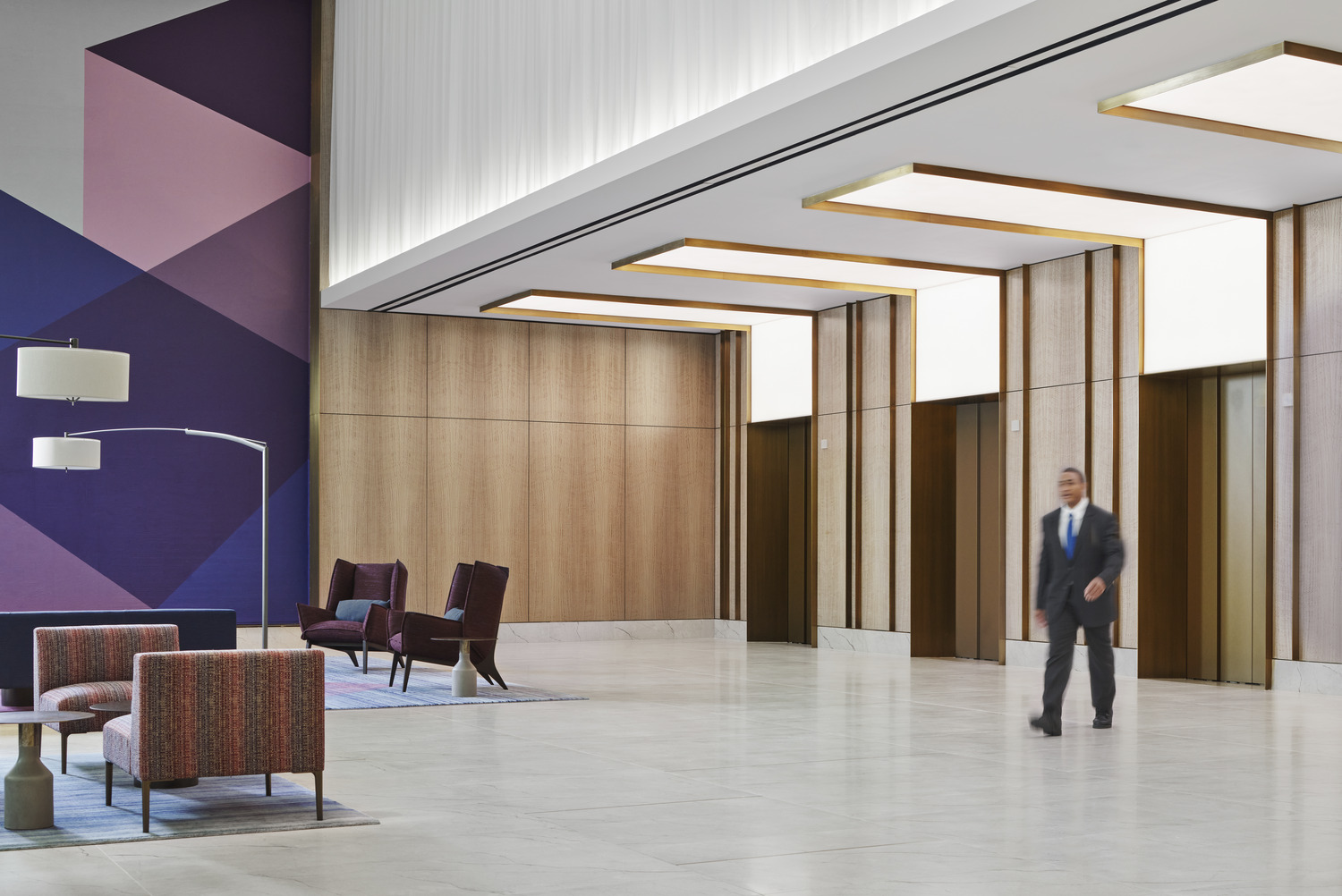 Heritage Plaza Lobby Renovation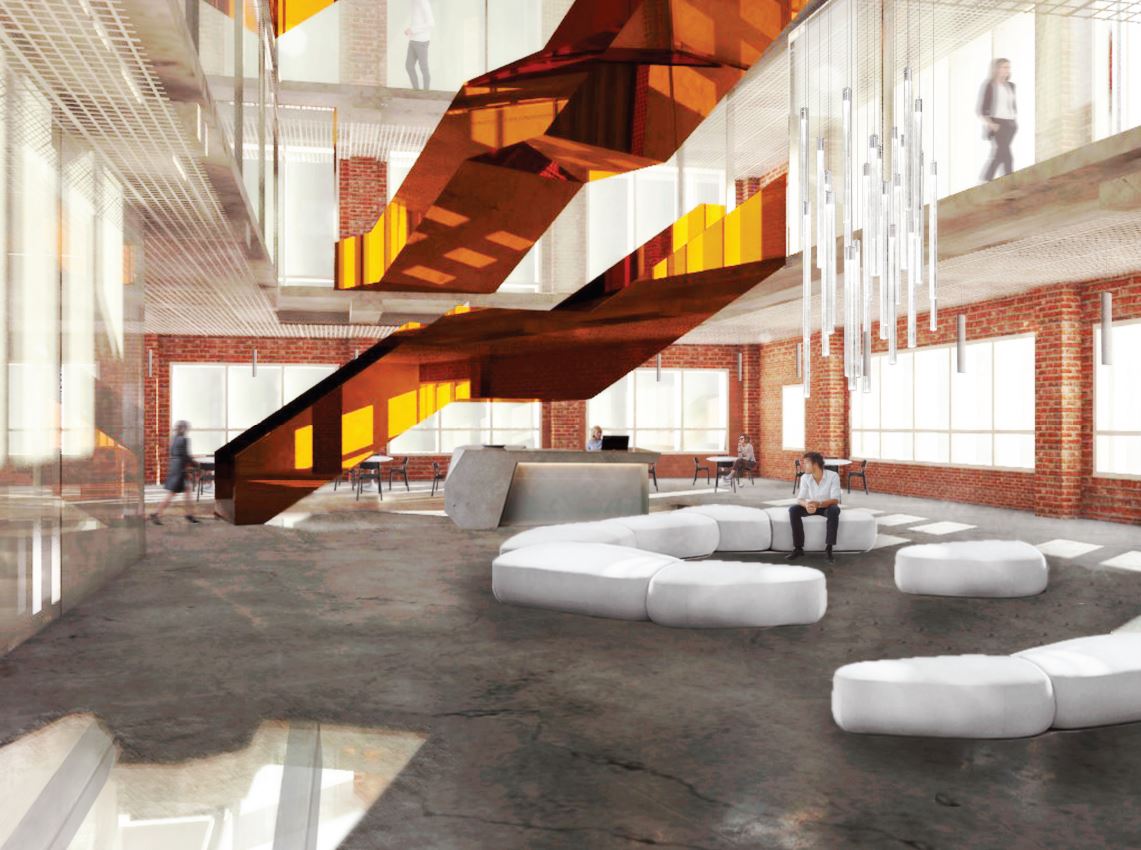 Thesis Rendering - Raw and Refined Thesis Project