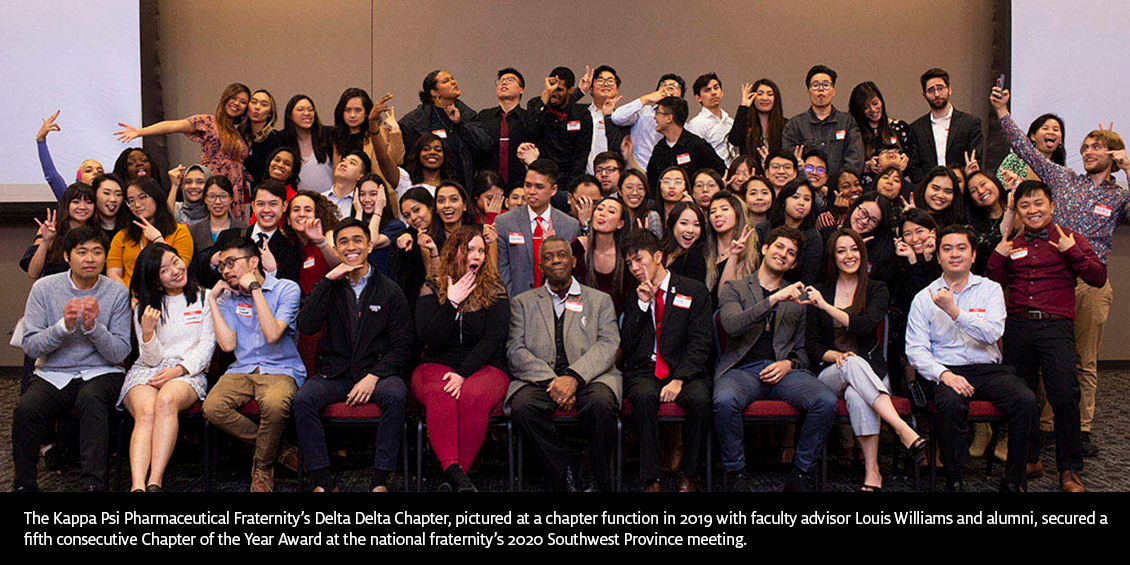 2020 — UH establishes universitywide Drug Discovery Institute aimed at transforming drug discovery and development process, with UHCOP Robert L. Boblitt Sr. Endowed Professor of Drug Discovery Ruiwen Zhang, M.D., Ph.D., DABT, selected as inaugural director.
Delta Delta Chapter of Kappa Psi Pharmaceutical Fraternity wins fifth consecutive Southwest Province Chapter of the Year Award.
UHCOP attains its highest ranking of No. 31 in US News & World Report's "Best Pharmacy Colleges" list.
2021 — UHCOP graduates extend streak of highest NAPLEX first-time pass rate in Texas to four consecutive years.
Mustafa and Sanober Lokhandwala establish first endowed professorship in Pharmaceutical Health Outcomes and Policy.
The APhA-ASP Chapter at UHCOP wins regional awards for its Operation Diabetes and Operation Heart programs.
The University of Houston and DHR Health Institute for Research and Development sign master affiliation agreement, opening the door for a range of clinical/translational research collaborations with the organization affiliated with the college's Rio Grande Valley Pharm.D. Satellite Program partner.