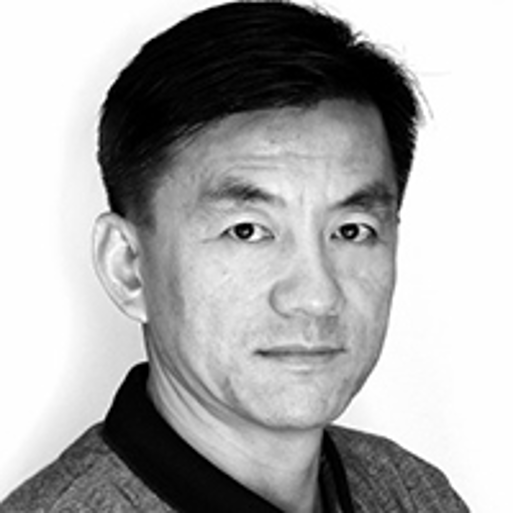 The National Academy of Inventors (NAI) Senior Member Advisory Committee and Board of Directors recently elected Gerald D. Hines College of Architecture and Design industrial design associate professor Jeff Feng to the Class of 2022 NAI Senior Members for his success in licensing, patents, and commercialization, as well as producing technologies impacting the welfare of society.
NAI Senior Members are faculty, scientists, and administrators from NAI Member Institutions who have demonstrated remarkable innovations while educating and mentoring the next generation of inventors. The 2022 class of Senior Members consists of 83 of the world's best emerging academic inventors.
"I am honored to be elected by the National Academy of Inventors as an NAI Senior Member," said Jeff Feng. "This recognition not only brings more public awareness to the Gerald D. Hines College and myself, but also the practice of industrial design. It will potentially strengthen and support the expansion of collaboration with other disciplines and industries."
The Hines College's industrial design program emphasizes the interaction of individuals with objects and their environment by addressing the cultural, ergonomic, technological, ecological, and social factors leading to more useful and meaningful products and services. Feng teaches studios at the junior, senior, and graduate level at the Hines College.
"I have been a designer for almost thirty years. In my personal experience, people's understanding about the practice of industrial design is still limited," shared Feng. "Design is a unique practice and investigation through the integration of problem-solving functional innovation, interactive experience, and appearance. With this NAI exposure to industrial design, I hope other colleges and individuals in our University will learn more about the potential of design practice, thus collaborating with our program."
Feng will officially be inducted as an elected Class of 2022 NAI Senior Member at the Senior Member Ceremony hosted during the NAI 11th Annual Meeting June 14-15 in Phoenix, Arizona.
To learn more about NAI, click here.