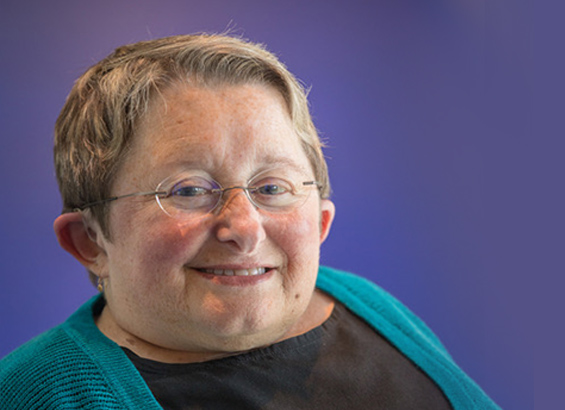 Name: Karen L. Braitmayer, FAIA
Hometown: Seattle, Washington
Major: Master of Architecture
Graduation Year: 1985
Employer: Studio Pacifica
Title: Principal, Owner

Why did you choose the Gerald D. Hines College of Architecture and Design for your graduate degree? What drew you to design?
I graduated with a BA from Rice in 1981. I wanted to stay in Houston, but not to return to Rice. I was unhappy with the work my undergraduate degree prepared me for, and I was intrigued by the idea of Architecture. Applying to the University of Houston seemed like a way to get started. The program at the University of Houston was so diverse and engaging that I never gave my decision a second thought once I started classes.

Tell us about your career path since graduation. Where are you currently working and in what capacity? 
I worked in Houston for a few years before moving to Seattle in 1987.  After a number of years working for Callison, in 1993, I started Studio Pacifica with a former UH classmate in 1993.  I have been at Studio Pacifica since then, and I was made sole owner in 2006.

Is there a professional project or initiative that you are particularly proud of?
I am especially proud of my recent collaboration with Olson Kundig on two significant projects here in Seattle: the renovation of the historic Space Needle and the new Wagner Education Center project for The Center for Wooden Boats.  Both are notable additions to the Seattle architecture scene and reflect the breadth of projects we are involved in, from seemingly modest to dramatic architecture.

Describe how you felt when you won the Whitney M. Young Award. How do you feel your education prepared you for this?
I was stunned and thrilled at the same time. Previous award winners are such prominent members of the AIA community, so I have really big shoes to fill. I also value the amplified voice this award allows me. I am able to speak for the values of inclusion in our profession. I challenge the AIA to expand their definition of diversity in the profession, to include architects with disabilities, and to create a pipeline to encourage more young people with disabilities to join our profession. My experiences at UH showed me the impact I could have on communities and people through my designs. That was the start of my journey towards advocacy.

How would you encourage architects to focus on social sustainability and accessibility?
Architects are responsible for creating safe and welcoming environments for ALL people. We must recognize that 20% of Americans have some sort of disability and most people will face one as they get older. Building inclusive buildings and facilities now will prevent remodel costs later, thereby keeping lifecycle costs down. Accessible design is good design, or you could say good design is accessible design!
What is a valuable lesson that you learned during your time at the Hines College of Architecture and Design?  
My first days at UH gave me a crash course in the value of design.  I rolled into studio and was faced with a sea of tall drafting tables and stools. My classmates looked down at me and up at the tables and said, "We can fix this." After a trip to the hardware store, they built me a custom-size table base for the drafting tabletop. Adapting my environment made it possible for me to participate fully. That is architecture at its best. We have the ability to make the lives of all people so much easier or so much more difficult.  Keeping this in mind is key.

What is a piece of advice you would give to current Architecture and Design students? 
I hope that you will bring your personal passions into your work. Remember that we have the responsibility to create spaces that enhance all lives.