John P. Gee (1948-2021)
College Mourns Passing of UHCOP Class of 1974, Dean's Advisory Council and Mading Society Member
November 30 — The University of Houston College of Pharmacy family is mourning the passing of John P. Gee, a 1974 alumnus of the college and longtime member of both the UHCOP Dean's Advisory Council and Mading Society of benefactors.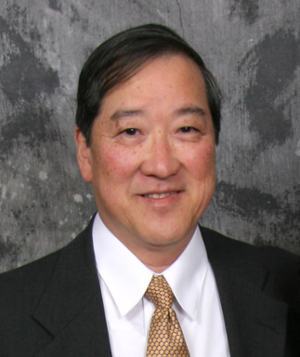 Gee was born in 1948 in Guangdong Providence, China, and passed Nov. 2 in Houston. John is survived by his wife of more than 50 years and fellow UH alumna, May Gee; his daughter, Tina and her husband, Mark Walker; his brothers, Henry S. and wife, Wing Gee, George S.K. and wife Louise Gee, and Dean Gee; and several nieces, nephews, great nieces, and great nephews. He was preceded in death by his parents, Bock J. & Suey Kim Gee.
Gee was a longtime Houston independent pharmacist and entrepreneur who established C&G Pharmacy in northeast Houston in 1998 with fellow classmate Sunny Chin, who passed earlier this year. In addition to their community pharmacy venture, the partners started what was reportedly the first of its kind in Houston: a 24/7 on-call delivery service to nursing homes and hospices. The company, Specialized Pharmacy, quickly outgrew the small back room at C&G as they expanded to serve the Greater Houston-Galveston area for 10 years.
Gee's other business ventures included AT Home Care, ivA Homecare – Option Care, ivA Lifetec, Healthy Connections Home Care Services, Specialized Pharmacy and PowerFab Automotive.
He was a member of several professional organizations, including the Texas Pharmacy Association, Harris County Pharmacy Association, American Society of Health-System Pharmacists, Texas Association for Home Care, and National Home Infusion Association. He served and held office in the following organizations: Harris County Pharmacy Association, Texas Pharmacy Association, Harris County Medical Society, Texas Pharmacy Co-Op (Legend Pharmacies of Texas), Prescription Care (Pharmacy P.P.O.), Harris County Rural Fire Prevention District No. 25, Act for "8" (KUHT-Channel 8), Eastwood Health Clinic, and the Gee Family Association.
In addition to his longtime service on the UHCOP Dean's Advisory Council, John and May Gee were members of the University of Houston Alumni Association and regular attendees of UHCOP football tailgate events. Longtime members of the college's Mading Society, the Gees earned the additional distinction of being Mading "Red Coats" honorees for milestone giving through such gifts as an endowed scholarship for UHCOP Pharm.D. students and the Health 2 building campaign.
Although no funeral services were held, at his request, the family is planning to hold a "Celebration of Life" event at a later date.