Undergraduate recruitment officers across all six departments, the Ambassadors are strategically chosen to represent the college at a variety of events to facilitate one-on-one and group discussions with prospective students wanting to learn more about NSM. Ambassadors speak to their academic and professional experiences in order to provide insight into what a college career in NSM looks like.
Below, we asked the Ambassadors what opportunities or experiences at NSM set it apart from other colleges.
Adeola Adeleye
Admissions Lead
Biochemistry
Houston, Texas
NSM has research opportunities!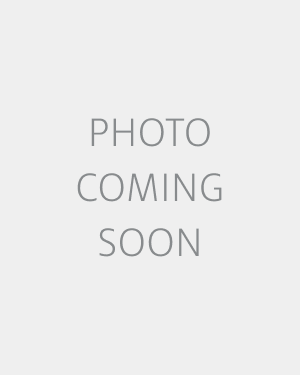 Aleksandra Aiurova
Biochemistry
El Paso, Texas
Excellent opportunities at research (whether it is to join or conduct your own), great support system (launch tutoring, workshops), if you are pre-med, there are a lot of connections you can make with professors at NSM.
Amal Altatar
Biochemistry
Sugar Land, Texas
The opportunity to directly engage with what I will argue is the epitome of the discipline of interest even prior to entry into their profession. For example, research correlated directly with The Texas Medical Center coupled with a continuous wealth of information by virtue of tailored academic advising and the higher teachings of the professor.
Cassandra De Leon
Mathematics
Houston, Texas
The accessibility, empathy, and never ending support that NSM provides is unique and one-of-a-kind. I am grateful for the people that I have met and the experiences that I was able to enjoy. I know all of these have and will help me grow and evolve into the best person that I can possibly be.
Emilia Fontes
Social Media & Outreach Lead
Biology
El Paso, Texas
For starters, any of the first year programs NSM offers are a great way to get involved in UH. The community created in NSM set it apart!
Nidhi Gongati
Mathematical Biology
Hyderabad, India
I love that NSM brings out the best potential in us by setting high standards and also providing regular support and guidance.
OrEl Meir
Biochemistry
Houston, Texas
The NSM college at UH stands out from other colleges due to the wide variety of resources available to the students. Whether it's amazing professors, a variety of free tutoring services, a wide array of clubs to join, or the vast research opportunities to explore, there is something to supplement every NSM student's university and future career.
Paola Najera
Fairs & Recruitment Lead
Biology
Houston, Texas
Location! NSM is near the largest medical center in the country. This means you could earn internships or shadowing opportunities in the Texas Medical Center as an undergrad.
Aida Pourmousa
Biology
Houston, Texas
Research opportunities and different internship programs at MSM set it apart from other colleges. Also, there are so many helpful academic resources that NSM offer to their students. I love the friendly community at NSM!
Robby Reyna
Geology
Beaumont, Texas
Workshop courses are an amazing resource that I have personally used. They are a great way to ensure your understanding of a courses topics and excel in class.
Daniel Thomas
Computer Science
Houston, Texas
Beginning your career as an undergraduate, NSM provides many resources for students to learn and find a path to success. Time management and getting involved are critical components of your college success. Joining one or two organizations will foster friendship and provide numerous opportunities. If it appears difficult, don't be hesitant to seek assistance.
Kat Wong
Mathematics
Houston, Texas
There's a plethora of interdisciplinary research opportunities that allow students to dip their toes in fields outside of NSM. In the biology, geology, and physics departments, you're able to take courses where you can study and conduct research abroad. You're also able to get certified to teach through the teachHOUSTON program while still keeping your NSM major.