Forward to Fifty is a series of receptions and discussions that showcases the outstanding work of our faculty and alumni. As the College of Natural Sciences and Mathematics approaches its 50th anniversary, the Forward to Fifty Series helps our friends and alumni discover the research that is driving UH to its powerhouse status.
---
Upcoming Event
Forward to Fifty Series: Cosmetic Dentistry and Beyond
Thursday, June 8, 2023
Time: 6 to 8 p.m.
Location: At the Residence of Elizabeth Hunsaker, D.D.S.
4701 Maple Street, Bellaire, TX 77401
The program will include discussion of the changing landscape of cosmetic dentistry and a look toward the future of the profession.
Featuring
Elizabeth Hunsaker, D.D.S.
Dentists on Dorrington Street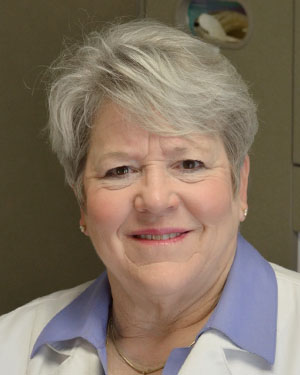 Dr. Elizabeth A. Hunsaker, a lifetime Houstonian and former University of Houston student, received her dental degree from the University of Texas Dental Branch in Houston. Upon graduating in 1985, she joined her father, Dr. Jerry D. Hunsaker, in his family practice located in the Texas Medical Center area. Presently, she maintains a full-time dental practice alongside her brother, Dr. H. Stephen Hunsaker. She is very active with the University of Texas School of Dentistry Alumni Association and serves on the UTSD Alumni Association Board and the UTSD Alumni Foundation Board. Dr. Hunsaker is currently a member of the University Dental Study Club and the International College of Dentists. She is also active in the Greater Houston Dental Society. In addition to her private dental practice, she enjoys spending her free time with family and friends.
Kathy O'Keefe, D.D.S., M.S. ('81)
Contemporary Dental and Orthodontics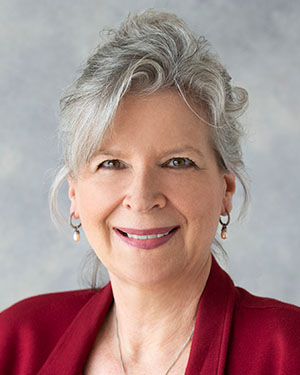 Dr. Kathy O'Keefe graduated Summa Cum Laude from University of Houston's College of Natural Sciences and Mathematics in 1981 with a bachelor's degree in biology. Four years later, she received her D.D.S. from the University of Texas Health Science Center at the Houston School of Dentistry and began her career in academics. During her tenure at UTSD, she obtained her M.S. degree in Oral Biomaterials where she conducted research on adhesive and restorative dentistry. She has published articles and presented research results both nationally and internationally. Dr. O'Keefe retired from the faculty as a tenured associate professor at the UT School of Dentistry in 2006.
Dr. O'Keefe joined Elizabeth Hunsaker, D.D.S., at Dentists on Dorrington Street where she practiced full time for 20 years. In 2019, she joined Contemporary Dental where she practices three days a week. She is passionate about connecting her experience in research with patient care and enjoys getting to know her patients individually and helping them feel comfortable in the dental chair.
She is currently very involved in the Greater Houston Dental Society (local chapter of the ADA) and the University of Houston Alumni Association.
---
Kindly RSVP by Friday, June 2, 2023. Space is limited.
If you have questions about the event, please contact Jennifer Knobloch, jaknoblo@central.uh.edu or 713-743-4978.
---
Previous Events
From 2014–2018, the College of Natural Sciences and Mathematics held the "Discover Innovation" series of receptions showcasing the work of our faculty.
UH Coastal Center: Coastal Prairie Conservation and Education
Underwritten by QIAGEN
Featuring: Steven Pennings, Ph.D., Moores Professor, Department of Biology and Biochemistry; Kerri Crawford, Ph.D., Assistant Professor, Department of Biology and Biochemistry
November 2018
Event Photos
How Clean is Houston Air?
Featuring: Robert Talbot, Professor, Department of Earth and Atmospheric Sciences, University of Houston; Gary Morris, Dean, School of Natural Sciences, St. Edwards's University
September 2017
Shun Stains Away: The Solution for Stain-Free Carpet, Clothes and Furniture
Featuring: Seamus Curran, Ph.D., Professor of Physics and Chairman and CEO of Integricote
October 2015
Event Photos
How to Mend a Broken Heart with Mathematics
Featuring: Suncica "Sunny" Canic, Cullen Distinguished Professor, Department of Mathematics
November 2014
Event Photos
The Air You Breathe and Your Health
Featuring: Barry Lefer, Ph.D., Associate Chair and Associate Professor, Department of Earth and Atmospheric Sciences; Jeannette Greer-Brumbaugh, M.D. (B.S. '84), Board Certified in Dermatology; Matthew McMenemy, M.D. (B.S. '77), Board Certified in Ophthalmology
May 2014
Event Photos