UH Geoscientist Recognized by AAPG for Spreading Information after 2010 Oil Spill

Van Nieuwenhuise Offered Accurate Knowledge amid Wild Speculation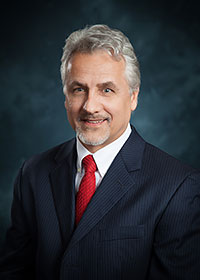 The American Association of Petroleum Geologists selected Don Van Nieuwenhuise, director of the Professional Geoscience Programs at the University of Houston, for its 2013 Public Service Award, a result of his efforts in spreading information during the 2010 Macondo Well blowout.
The blowout, which occurred from an explosion on the offshore oil rig Deepwater Horizon, caused the largest oil spill in the history of the petroleum industry. BP capped the leaking wellhead on July 15, 2010, and permanently sealed it two months later.
Van Nieuwenhuise gave more than 120 expert interviews in the months of news coverage during the attempts to stop the spread of the oil spill off the coast of Louisiana. 
"It's not often that the University of Houston gets that kind of an opportunity. The underlying driver for me to do it was to put a good face on for the university, but I also wanted to help answer people's questions," said Van Nieuwenhuise, a research associate professor in the Department of Earth and Atmospheric Sciences. "Sometimes the information on the networks was wrong or over-exaggerated. As someone from a university, I thought information was the main thing I could provide."
Van Nieuwenhuise said his experience in petroleum geology is what led to his becoming a frequent source of accurate well technology information. While working for Mobil in the 1970s, Van Nieuwenhuise helped drill two relief wells.
"The technology when I did this, back in 1979, was nowhere near as good as it is now," Van Nieuwenhuise said. "Before just about every interview I'd say, I don't have all the data, but I can make it just a little bit simpler for you and your listeners."
After his first interview with the Houston CBS affiliate, KHOU, Van Nieuwenhuise said he had no idea a string of interviews would follow.
"The next guy had me on, and the next guy had me on, and I had four interviews on CNN that day," he said. "Then, 40 interviews on CNN and national news and a few on local."
The frequency of interviews decreased until BP began introducing new solutions to cap the wellhead, at which point media turned back to Van Nieuwenhuise.
In addition to giving journalists and the public his expertise, Van Nieuwenhuise dealt with several exaggerated solutions to the blowout.
"One of them was that it (the blowout) was going to be forever, and that it was a terrible disaster that would never go away," Van Nieuwenhuise said.
Van Nieuwenhuise said he was only a bit surprised to receive the award three years later. He was at a Houston Geological Society meeting when fellow AAPG members said they had wanted to award it to him earlier, but they hoped late was better than never.
"And I went 'Are you kidding? You can give it to me any time, and I'll take it,''' Van Nieuwenhuise said.
The AAPG will present the award to Van Nieuwenhuise during their May 2013 Annual Convention and Exhibition in Pittsburgh.
- D.L. Haydon, College of Natural Sciences and Mathematics