Associate Professor Sheara Williams Jennings Appointed to City of Houston's Health Equity Response Task Force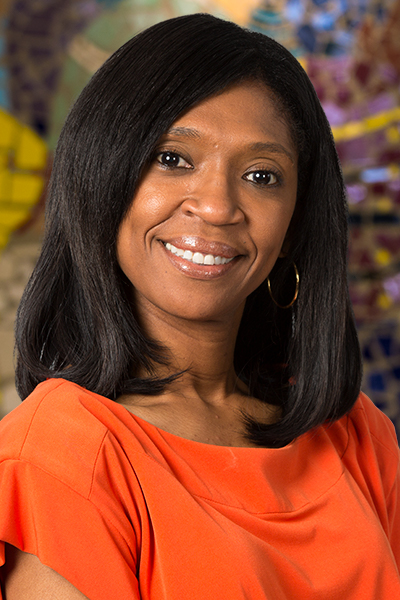 May 22, 2020
(HOUSTON, TX) - Associate Professor Sheara Williams Jennings has been appointed by Mayor Sylvester Turner to serve on the City of Houston's Health Equity Response (HER) Task Force to address the disproportionate amount of African-Americans dying from COVID-19 and provide the most impacted communities with additional information, supplies, and services. 

The City of Houston's Health Equity Response Task Force was established with the goal of addressing "all factors that have affected under-resourced communities that are most vulnerable to COVID-19 and are most in need of a more-targeted rapid response."
Dr. Sheara Williams Jennings' area of research has largely focused on the family structure of minority groups (African-American and Hispanic) and its effect on children's well-being, education, health, and development. 
We recently asked Dr. Jennings to share more about the importance of her work and why the inclusion of social workers is crucial to the development and implementation of public health policy. 
----
Name: Dr. Sheara Jennings
Preferred Pronouns: she/her
Title:  Associate Professor
What are some of the primary issues the Health Equity Response (HER) Task Force is seeking to address?
From my perspective, a primary issue being addressed by this task force is the disproportional and severe impacts of COVID-19 on communities of color. A key driving force that I believe can save lives is the task force's commitment to identify and actually assist our most vulnerable communities and residents. This is a task-driven and action-oriented task force whose members are leveraging their expertise, community networks, and passion to manage and counter the impact of COVID-19 on those who are most vulnerable.
What are some of the short-term and long-term goals of the HER Task Force?
Because of the sense of urgency, the context of the HER Task Force is a rapid response; therefore, we are working within a 6-month timeline and our work has already begun.
The HER Task Force is comprised of 6 subcommittees: medical care, public health education, technology access, faith-based and community leaders, marketing/communications, and data/metrics. In my opinion, this structure allows for a comprehensive approach that is driven by science, data, inclusion, compassion, and cultural competence.
Some immediate goals include a community-based, grassroots approach to provide our most impacted and vulnerable communities with essentials such as medical care, food, masks, sanitizer, disinfectant and public health education about critical topics such as the importance of wearing masks, proper handwashing techniques, social distancing, and facts about the virus while also dispelling myths and inaccurate information.
Why do you think it is important for social workers to have a seat at the table when addressing issues faced by historically disadvantaged communities?
The core values and ethical principles of the social work profession speak to the importance of our seat at this table. Our profession has a long-standing commitment to addressing issues of inequality, discrimination, poverty, and other forms of social injustice that are at the core of what continues to disadvantage and oppress certain communities. It is with this insight and understanding that we offer to apply our values of service and social justice to helping those in need, addressing social problems, and pursuing social change, particularly for those who are disadvantaged and vulnerable. It is our responsibility to keep these points at the forefront of any initiative.
What are some actions that we, as a city, are able to do to assist those who are impacted by the unequal distribution of health care services?
Bring attention to the inequities and refute victim-blaming
Make health care services accessible – one of many strategies is to actually bring health care professionals to communities in need
Advocate for, secure and distribute needed resources
Empower through education – we can amplify our messaging through multiple platforms including TV, radio, churches, social media, and printed materials.
Remembering that communities of color are not monolithic, our engagement efforts should be diverse and culturally appropriate.
How has COVID-19 increased already existing health disparities within communities of color in Houston?
This is a complex question. One overarching reality is that COVID-19 has further exposed and exacerbated health disparities experienced within communities of color. Intersections of race, discrimination, stigma, economic inequality and chronic health conditions with COVID-19 have caused further harm to communities and individuals who are already marginalized.
Why do you believe it is important for the City of Houston and governmental agencies to address some of the challenges faced by communities of color during the pandemic?
I believe the City of Houston is demonstrating leadership, innovation, and compassion in its efforts to address many of the challenges faced by communities of color during the COVID-19 pandemic. Its efforts demonstrate value and respect for the lives of all residents.
As one of the largest cities in the U.S., Houston is also racially and ethnically diverse. While some of its communities may be vulnerable, members of those same communities make key contributions to the city, for example as frontline and essential workers in a range of industries that touch and serve large numbers. If our city and governmental agencies do not address challenges faced by some of our communities, many more of our communities will suffer. To be clear, COVID-19 is not just a problem for minorities. It impacts people of all races, ages, and socioeconomic levels and is caused by a highly contagious virus. The HER Task Force is responding to the fact that the burden of COVID-19 has been greater for vulnerable individuals and under-resourced communities.
How do you believe this the task force fits in with the mission of social justice?
Perfectly….The Task Force was created in the spirit of addressing issues of injustice by not only acknowledging the disproportional impact of COVID-19 on vulnerable individuals and groups but by also taking a strategic set of actions to manage and minimize such negative effects. Such actions are guided by professionals who care about and have experience working with vulnerable communities and communities of color. The ideals of social justice are rooted in human rights, equality and access. By providing needed resources, services, and information to vulnerable communities and individuals in light of the COVID-19 pandemic, this task force is working to achieve social justice and address inequities.