New Faculty
College Welcomes Hematology/Oncology Clinical Specialist Onye Ononogbu to PPTR Department
February 26 — UH College of Pharmacy recently welcomed Onye Ononogbu, Pharm.D., BCOP, as a research assistant professor in the college's Department of Pharmacy Practice and Translational Research.
In addition to her faculty appointment, Ononogbu will maintain a clinical practice site at Harris Health System, where she has been a hematology/oncology clinical pharmacy specialist and preceptor since 2018. She is a part of The University of Texas-MD Anderson Cancer Center's oncology and UTHealth hematology teams.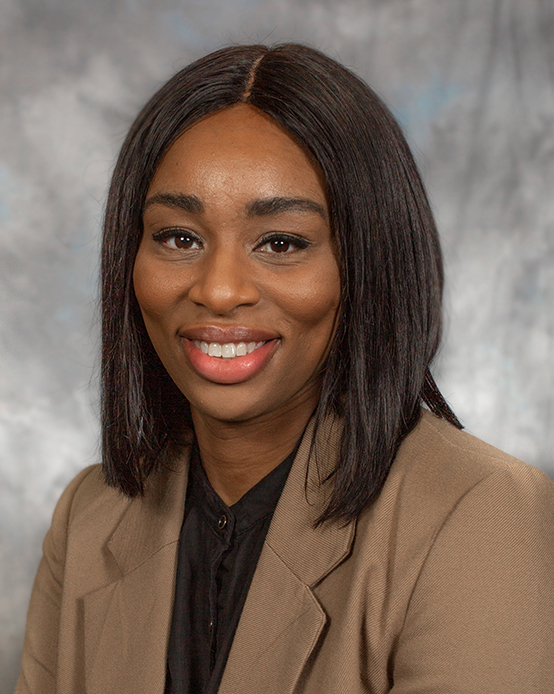 Ononogbu is also a co-founder and chief program officer for Pharmacy Initiative Leaders (PILs), a nonprofit organization that seeks to establish quality connections within the pharmacy profession and serve as a premier resource for the success of aspiring pharmacists. The organization's purpose is to empower underrepresented individuals to succeed at every stage of their pharmacy journey through authentic support.
Ononogbu completed a Bachelor of Science in Allied Health and Diagnostic Sciences at the University of Connecticut in Storrs, Conn. She began working as a drug treatment advocate for Cornell Scott Hill Health Center in New Haven, Conn. She later received her Doctor of Pharmacy from the University of the Incarnate Word – Feik School of Pharmacy in San Antonio.
Her passion for clinical work compelled her to pursue a PGY-1 pharmacy practice residency at Howard University Hospital in Washington, D.C. She received a teaching certificate and developed a love for oncology during her residency year. Ononogbu also worked as an oncology clinical pharmacist at MedStar Washington Hospital Center in Washington, D.C., and CHI St. Luke's Health-Baylor St. Luke's Medical Center in Houston, where she was named 2018-19 Preceptor of the Year.
Ononogbu is a Board Certified Hematology/Oncology Clinical Pharmacy Specialist. She also earned a certificate in Biomedical Informatics at UTHealth and a certificate in Clinical Safety & Effectiveness at UT-MDACC.
Her research interests include health disparities in oncology patients, quality improvement and diversity and inclusion.