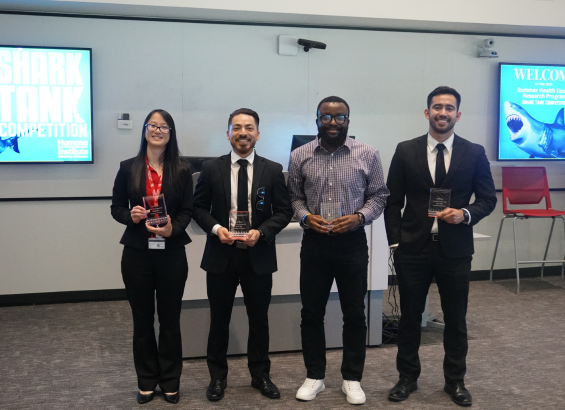 The Humana Integrated Health System Science Institute hosted its third annual Summer Health Equity Research Program (SHERP), a platform bringing students of diverse professional backgrounds to collaborate and find creative solutions to advance health equity. This year's topics included the use of ChatGPT to promote patient engagement, new approaches to slow diabetes progression, and disrupting current opioid use disorder treatment patterns.
During the two-week program, three teams of interprofessional students from the University of Houston C.T. Bauer College of Business, University of Houston Valenti School of Communication, University of Houston College of Pharmacy, and University of Houston Tilman J. Fertitta Family College of Medicine, engaged in datathon sessions during which they analyzed data to examine trends in each of the topic areas to identify health equity gaps. Students then worked collaboratively to develop and pitch innovative solutions to address these gaps. Students were guided in their efforts by faculty mentors with expertise in data analytics, community-based participatory research, epidemiology, health services research and public health. The culmination of the program was a 'Shark Tank' during which the students pitched solutions to a panel of expert judges, including Tracy Angelocci, M.D. from CareMessage, Dr. Sam Jacobs from Microsoft, Alison Porter, Ph.D. from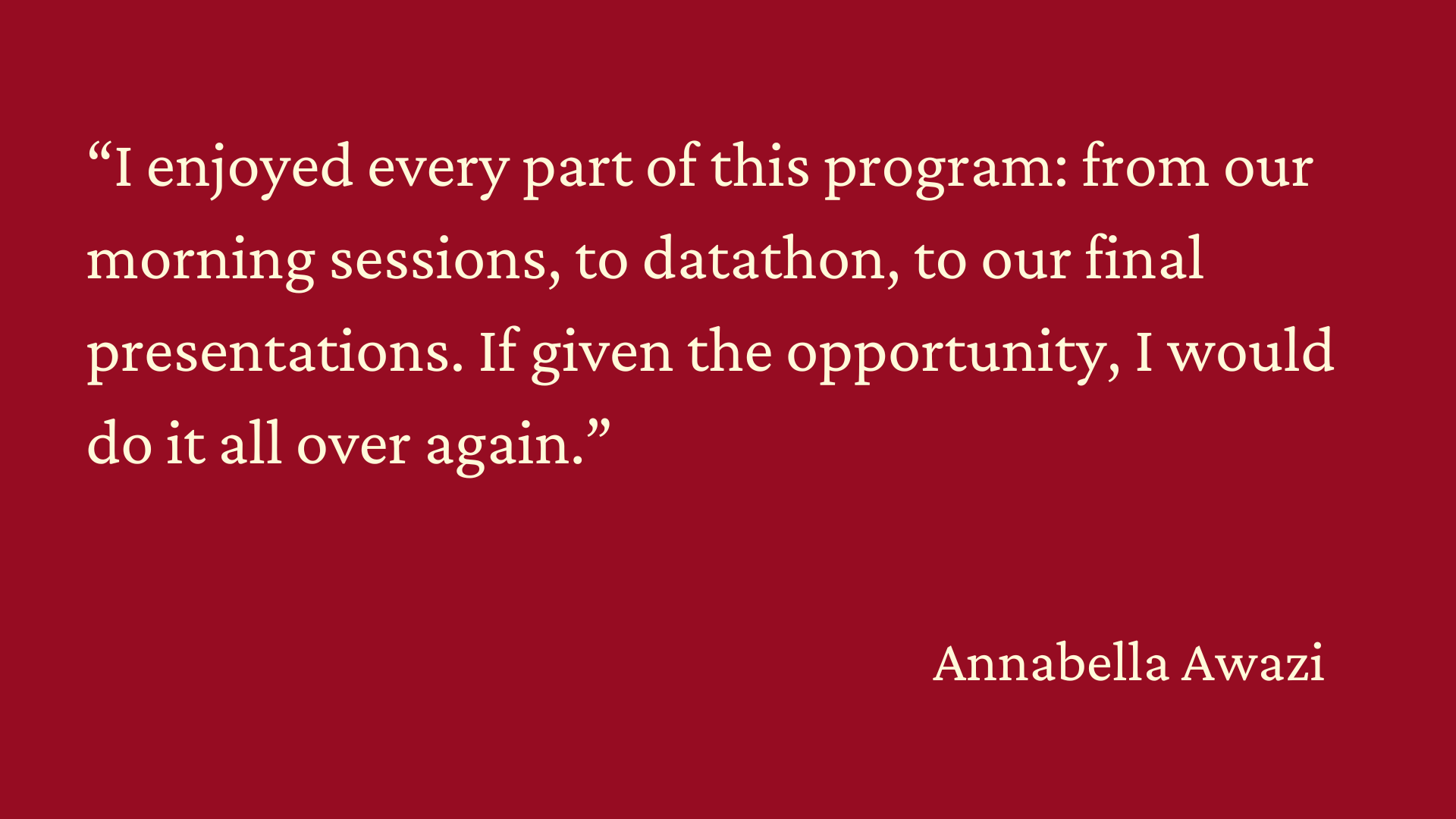 Swansea University, Daryl Shorter, M.D. from Baylor College of Medicine, and Hardeep Singh, M.D., M.P.H., our keynote speaker from the Baylor College of Medicine.
The group "Leveraging ChatGPT to Promote Patient Engagement Among the Underserved", consisting of Kashish Sorathia, Rashda Khan, Sheheryar Ali, and Linda Yamthe with mentors, Summer Chavez, D.O., M.P.H., M.P.M. and Mary Tipton, designed an Artificial Intelligence (AI) Rx ChatGPT interface for patient portals. "Wicked Strategies to Slow Diabetes Progression and Improve Wellness in Older Adults", consisting of Amani Halawa, Priyanka Saribala, Jessica Medrano, and Annabella Awazi with mentors, Lola Adepoju, Ph.D., M.P.H. and Jiangtao Luo, Ph.D., proposed adding localized health resources and access to student volunteers to enhance diabetes management applications. The winning team, "Disrupting Current Opioid Use Disorder Treatment Patterns", was comprised of Chijioke Okeke, Guillermo Saldana,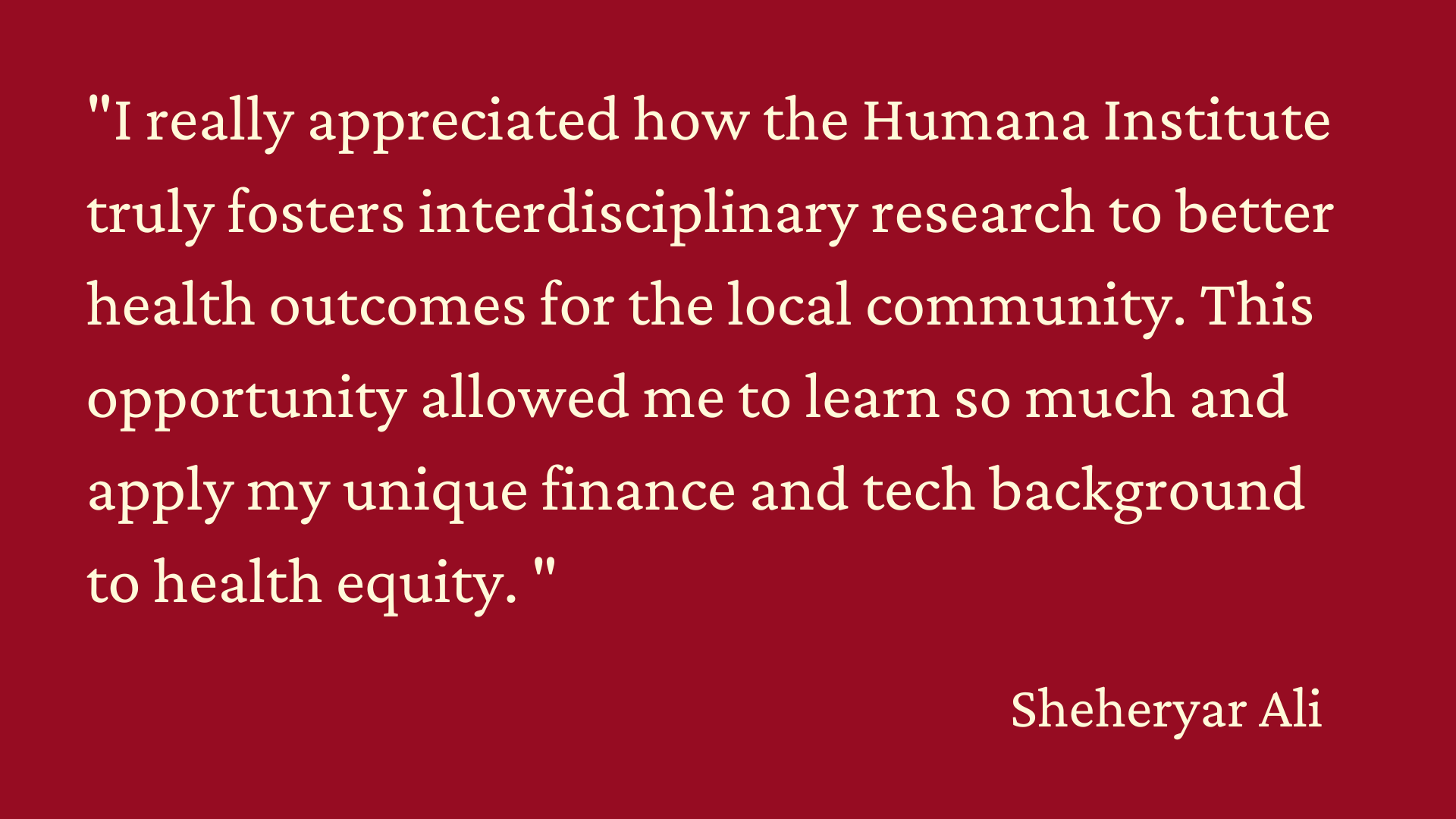 Cecilia Pham, and Andy Castaneda under the guidance of Lauren Gilbert, Ph.D. and Ben King, Ph.D., M.P.H., proposed addressing potential opioid overdose for underserved populations via wearable technology. The winning team received a prize of $1,500 to support dissemination of their work at a regional/national conference.
Students expressed gratitude for this unique experience. They were thankful for the opportunity to interact with the Fertitta Family College of Medicine Community Health team, comprised of community health workers, to ensure their solutions were community-responsive. SHERP Director, Lola Adepoju had this to say, "We hope that the SHERP Program continues to inspire our future health leaders to innovate even further and provide holistic, collaborative care to improve community health outcomes". Other program co-directors include Lauren Gilbert and LeChauncy Woodard, M.D., M.P.H.