Omolola E. Adepoju, Ph.D., M.P.H.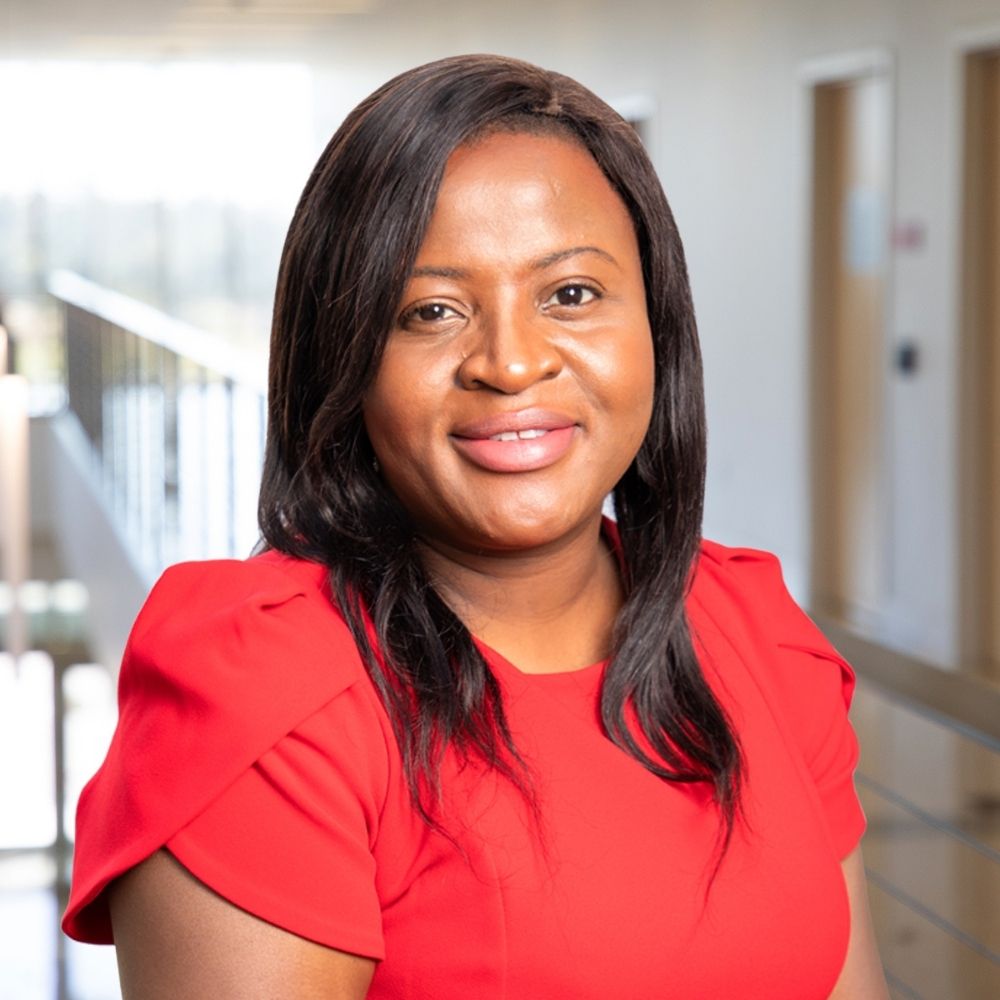 Omolola E. Adepoju, Ph.D., M.P.H., is a health services researcher and clinical associate professor at the Tilman J. Fertitta Family College of Medicine. She is responsible for teaching evidence-based medicine and research methods and serves as the director of research at the Humana Integrated Health Sciences Institute at the University of Houston. She is committed to equipping students with applied knowledge that demystifies research concepts and promotes experiential learning.
Adepoju's career has spanned the government, academic and health care sectors. Her collective experiences have informed her approach to teaching and research, which connects the dots between policy, research and health care operations. For more than a decade, Adepoju's work has addressed chronic-disease management, value-based care and the use of predictive algorithms in identifying and managing at-risk individuals. Her research uses advanced analytics and robust methodologies to uncover patterns that promote individual and population health outcomes to alleviate cost, quality and access-to-care issues in vulnerable populations. Adepoju has authored numerous peer-reviewed articles in this field.
Adepoju earned a Bachelor of Science in physiotherapy from the University of Lagos, a master's degree in public health from Emory University and a doctorate in health services research from Texas A&M University. She was a postdoctoral scholar at the Texas A&M Clinical Science and Translational Research Institute, which included work at the Michael E. DeBakey VA Medical Center's Center for Innovations in Quality, Effectiveness and Safety in Houston. After completing her postdoctoral scholarship, she became an assistant professor at Texas State University. In 2015 to 2016, she served as chair of the Disparities Interest Group at AcademyHealth. Prior to joining the Fertitta Family College of Medicine, Adepoju was associate director of health economics at UnitedHealth Group.