Interprofessional Education Summit
Building Resilience, Collaborating to Solve Wicked Problems, and Creating Partnerships to Advance Health: The Promise of Interprofessional Education (IPE) invites you to join in an interprofessional education summit. Participants will gain insights about how to build better health care solutions through collaborative partnerships and apply lessons learned from the COVID-19 pandemic.
November 1, 2021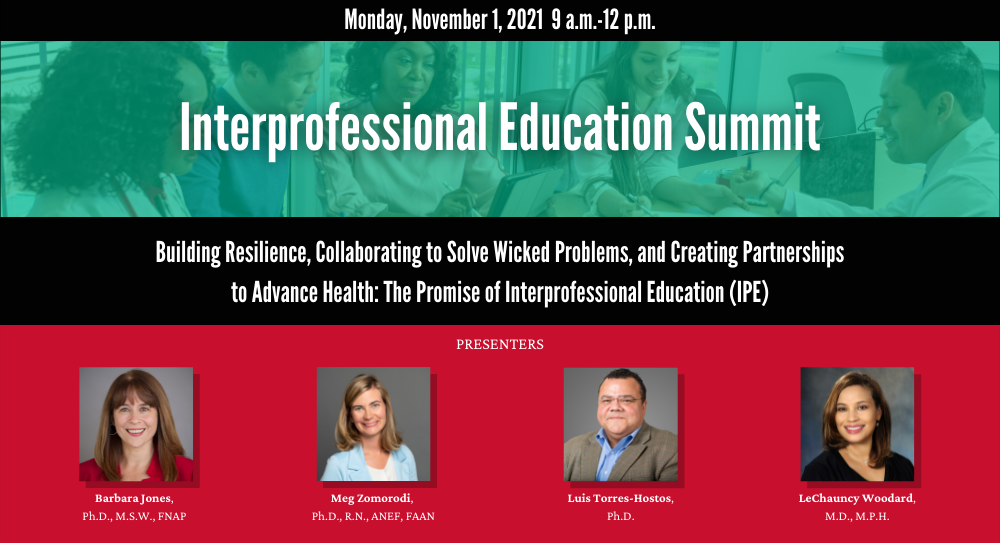 The Future is Unwritten: Healing Arts Houston
Innovations in Arts and Health: Collaborating for Medical Humanities, Professional Development, and Community Health brings together the brightest and most creative minds working at the intersection of arts and health in Houston, a global mecca for innovations in the arts, health sciences and medical education. The three-day conference is open to the public and will be a dynamic space for dialogue, learning and inspiration. Practicing artists, health care professionals, medical educators, and scholars are welcome to attend.

§ Continuing Medical Education (CME) credit is available for physicians.
Sept. 29 - Oct. 1, 2022