Building a New Medical Future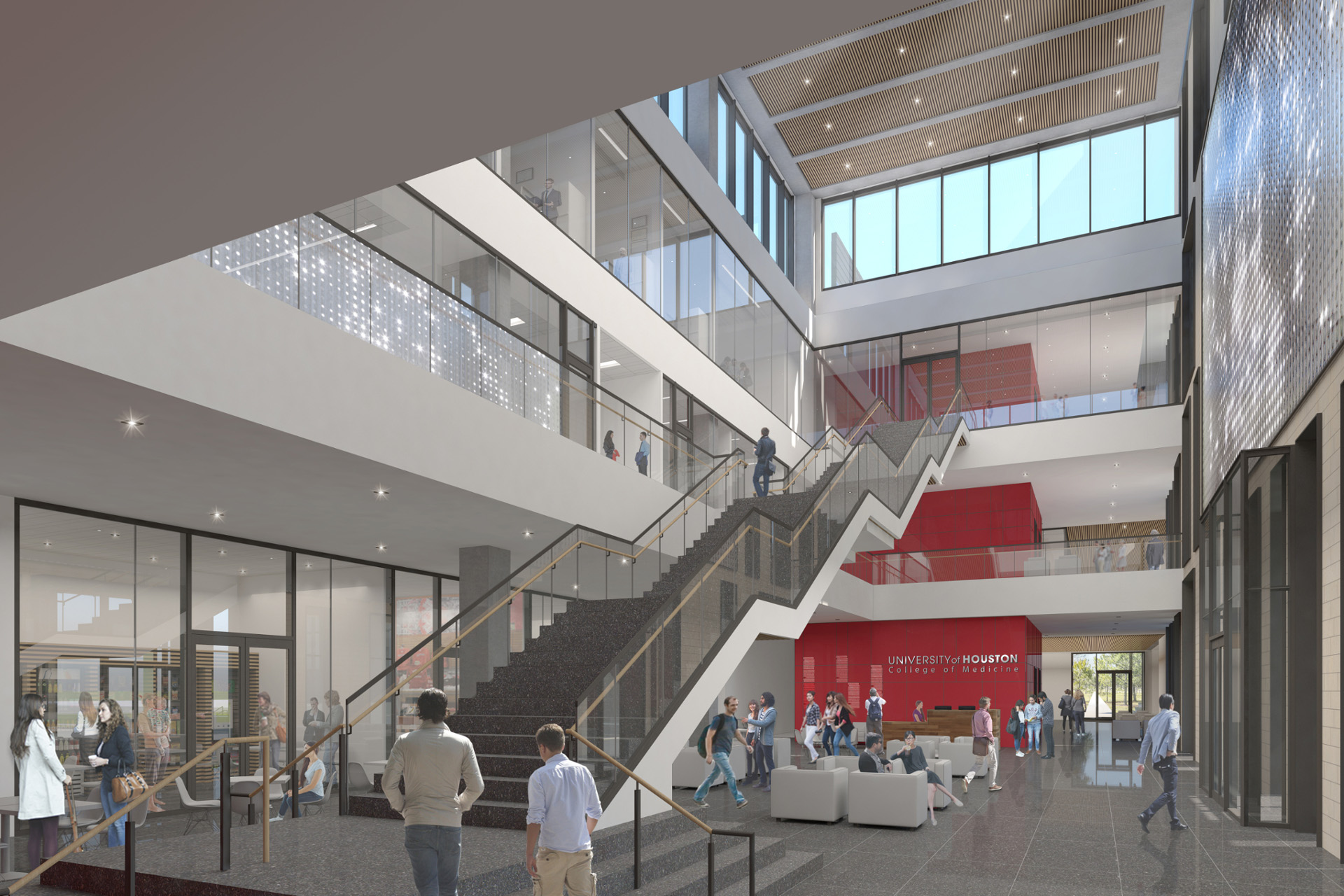 The Tilman J. Fertitta Family College of Medicine is focused on training future doctors committed to treating the underserved in urban and rural Texas and changing the future of statewide health care for the better. To support these future health care leaders, the college is building a new state-of-the-art facility on 43-acres along Martin Luther King Boulevard, just minutes away from the main campus.
The first two classes of 60 medical students are currently learning in the Health 2 building, the medical school's temporary home, while the college builds its three-story, 130,000-square-foot building. It will feature modern classroom and meeting spaces, up-to-date research spaces, and cutting-edge anatomy and simulation suites. At full enrollment, the medical school will have 480 students who will call this new facility their academic home.
The $80 million facility is scheduled to open in the summer of 2022. Not only will it serve UH medical students and the community, but the new ultramodern building will help leverage the university to a spot among the Top 50 public universities in the nation.
This new facility, combined with outstanding faculty and community partners, will ensure that doctors who graduate from the University of Houston have the skills they need to succeed. More than that, the [Tilman J. Fertitta Family] College of Medicine will play a pivotal role in creating a healthier and safer future for the entire state of Texas,
- Gov. Greg Abbott.
LIVE FEED: Tilman J. Fertitta Family College of Medicine Construction Site