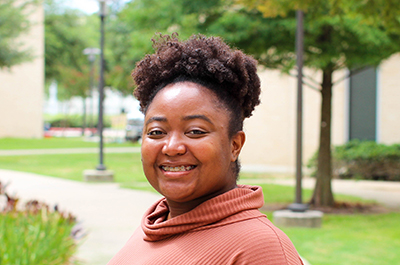 Student Housing and Residential Life (SHRL) recently added two new Residential Life Coordinators (RLC) to the team, Kayla Brown and KaBree Braggs.  
Kayla will serve as one of the RLCs for The Quad and KaBree will serve as the RLC for the University Lofts. 
As RLCs, Kayla and KaBree will be responsible for managing the administrative processes for their respective residence halls. They will plan programs and community building initiatives for student staff and provide student leadership development for the hall and floor council members. 
Kayla received her Master of Science in higher education administration from Florida International University and her Bachelor of Science in liberal studies from Longwood University. 
KaBree received her Master of Education from the Southern Illinois University Edwardsville and her Bachelor of Arts in communication from Western Illinois University. 
Both bring several years of experience working in residence life. 
Please join us in welcoming Kayla and KaBree to Student Housing and Residential Life.