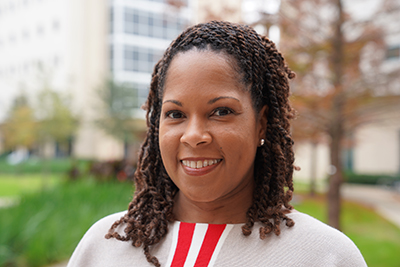 Associate Director for Housing Operations, Mackenzie Wysong-Bentley, recently completed her Facility Management Professional (FMP) Certification. 
International Facility Management Association's (IFMA) Facility Management Professional designation is a knowledge-based credential for facility management professionals and industry suppliers looking to increase their depth-of-knowledge in the core FM topics deemed critical by employers. 
In her role as Associate Director of Housing Operations, Mackenzie represents the department as a primary lead within the specialty areas of facilities and conference services.  She provides leadership and work management related to processes and partnerships with day to day facilities of the 8,397-bed housing system, which operates 24 hours per day and 365 days per year. This work is inclusive of standards and services, ranging from the small routine facilities work to multi-million-dollar capital projects. 
Please join SHRL in congratulating Mackenzie on this accomplishment.