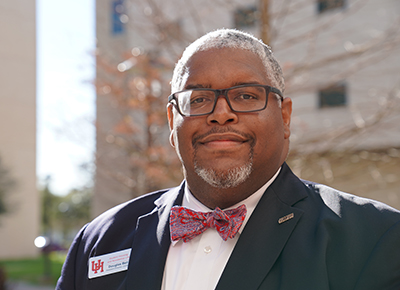 Dr. Douglas Bell, Associate Director for Residential Life for Conduct, Assessment, and Student Staff Training, was recently selected as a faculty member for the 2020 Association for Student Conduct Administration (ASCA) Donald D. Gehring Academy. Dr. Bell will be working with the Threat Assessment and Behavioral Intervention Teams Track.  
The ASCA Donald D. Gehring Academy for Student Conduct Administration is an intensive program designed for participants to learn through a competency-based model. The foundational training curriculum is designed to provide a comprehensive understanding of professional practice in student conduct administration and covers topics including due process, federal regulations, forms of adjudication, and learning and program assessment. Additional annual topics include restorative justice, mediation and sexual misconduct compliance challenges for campus administrators. The 2020 Donald D. Gehring Academy will take place from July 23-27, 2020, at the Marriott City Center in downtown Minneapolis, Minnesota.  
Dr. Bell says he is "excited to work with wonderful colleagues around the country on this learning and growth opportunity for student conduct officers" and is "honored to be viewed as a content expert within ASCA and serve as faculty for the Donald D. Gehring Academy." 
About the Association for Student Conduct Administration 
The Association for Student Conduct Administration (ASCA) is the leading voice for student conduct in higher education. ASCA's network of qualified professionals is dedicated to cultivating student responsibility and accountability through prevention education, investigation and adjudication. ASCA members are trained and equipped to uphold the integrity of the student conduct process, resulting in the ability to build safer educational communities and positively impact the higher education experience.