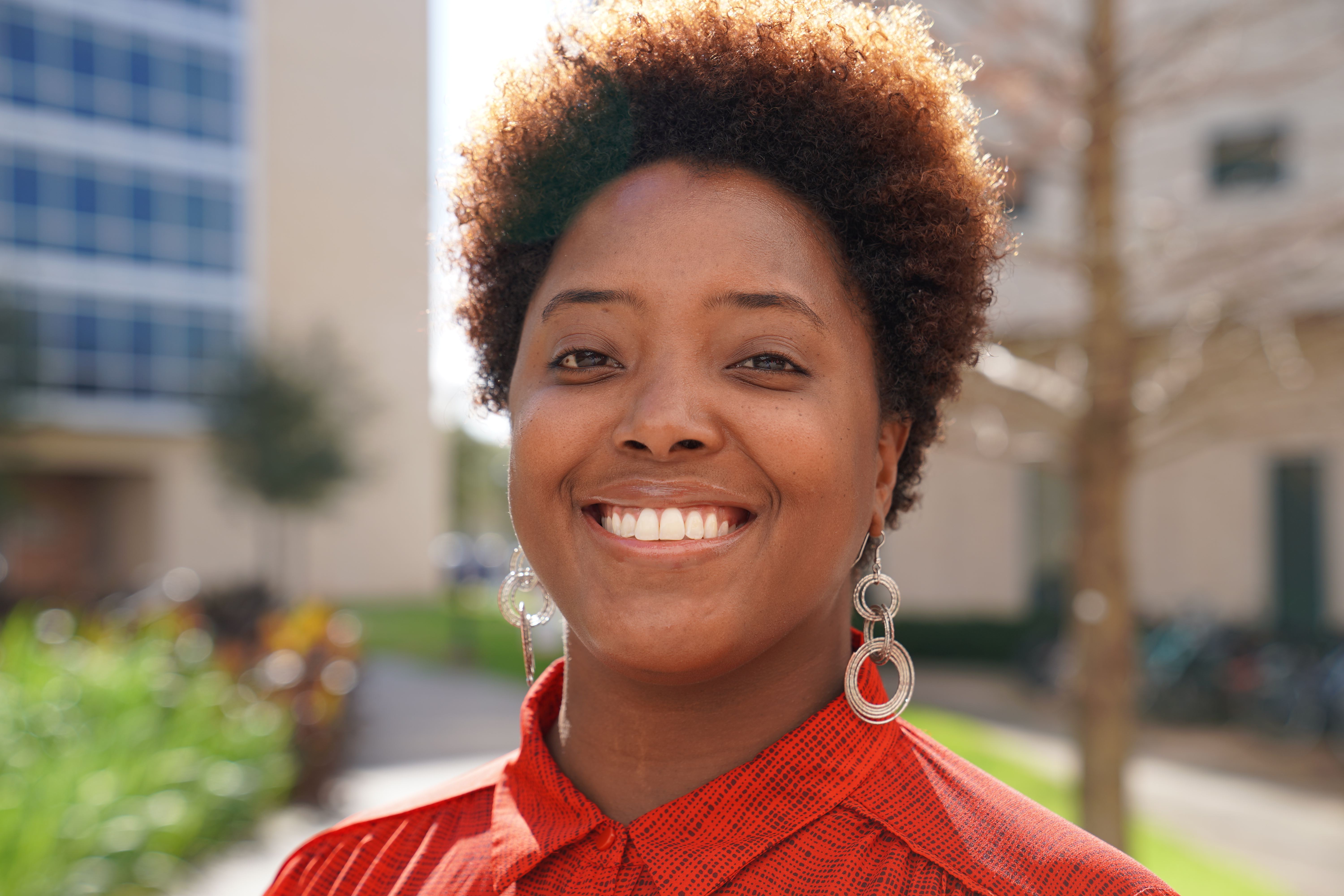 Alexsaundra Preston, Student Housing and Residential Life Assistant Director of Marketing, recently received her MBA from Houston Baptist University (HBU). 
Alexsaundra explained that the MBA program at HBU is built around high-level courses in finance, economics, accounting, and marketing and is also structured to provide students the knowledge, skills, and the abilities vital for all aspects of management. 
After moving to Houston in 2016, Alexsaundra decided to further her education. 
She continued, "I started the program at a time when I was transitioning into a role in Student Housing and Residential Life. The lessons I learned in my courses were directly related to finding solutions in my leadership role, and now I have the knowledge from my finance and accounting classes to pursue my goals of being an entrepreneur in the future." 
When asked about the experience of working full-time and pursuing her MBA, she stated, "This has been a challenging but rewarding experience. I have grown as a supervisor and creative director as a result of my coursework in leadership development and marketing. Because of this experience, I can continue to develop new strategies to connect with our residents in pursuit of our mission to support student success." 
About Alexsaundra Preston 
Alexsaundra Preston joined the SHRL team as the Assistant Director of Marketing and Communications in March of 2018. In her role, she is responsible for the development and implementation of marketing and communications plans for SHRL through brand building, strategic planning, and project management.  
Previously, Alexsaundra served as the Communications Manager for the Division of Student Affairs and Enrollment Services at the University of Houston, supporting the communications efforts of the division and serving on various campus-wide committees. Preston earned her Bachelor of Fine Arts in Graphic Design with a minor in Marketing Management from California State Polytechnic University, Pomona. 
Please join SHRL in congratulating Alexsaundra on this accomplishment.