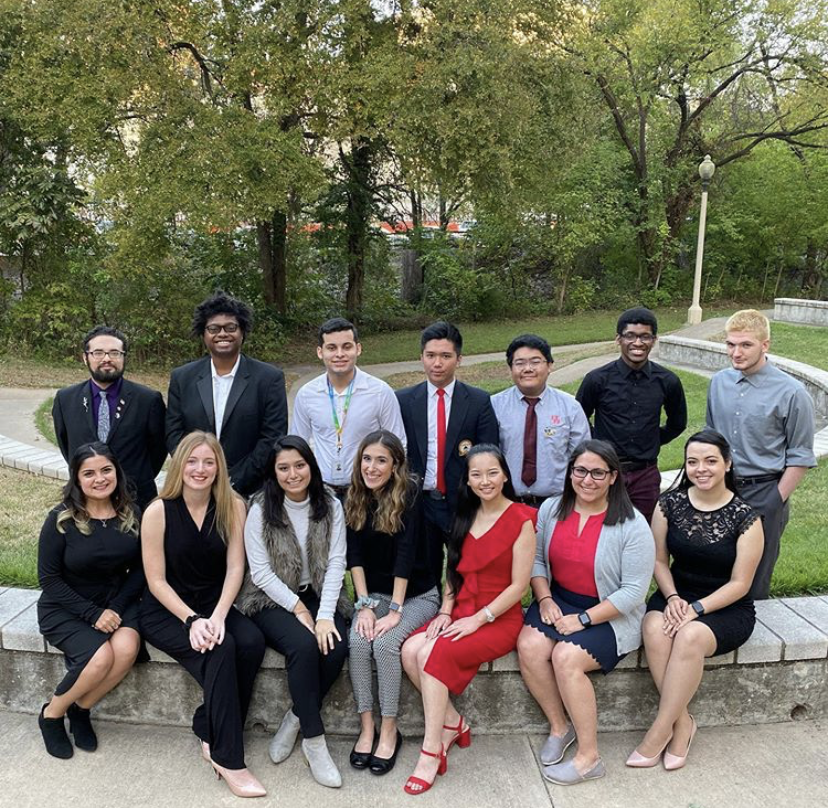 UH Residential Organizations Receive Awards at SWACURH Conference 
Members of the University of Houston Residence Hall Association (RHA), National Residence Hall Honorary (NRHH), and Hall Council recently attended the annual Southwest Affiliate of College & University Residence Halls (SWACURH) Conference.  
This conference gives students the opportunity to gain leadership development training, pursue networking opportunities, and learn programming techniques, all while achieving a better understanding of RHA and NRHH. Representatives from each school also can attend boardroom sessions where they discuss regional business, bidding awards, and legislation. 
During the conference, all four programs presented by UH students received "Top 10" recognition. Each student received an award for their program and was recognized at the banquet. The "Top 10" programs included, The Stop, Drop, and Rolls of Programming by Ailin Fei, Effective Communication for Problem Solving by Leslie Treviño, Fighting Waste. Feeding People by Andrei Merkoulov, The Lizards of Leadership by Luis Gonzalez. 

Stephanie Hignojos, Program Coordinator for Leadership and Learning, expressed how proud she was of her students.  "It is really important to me that we provide students with the opportunity to grow and develop their individual leadership skills. To be able to travel to a regional conference and have four students not only present but be identified as top presenters is invaluable. I am really proud of all of the hard work that they did while we were there and how they represented our university," she said. 
Please join Student Housing & Residential Life in congratulating these students on their excellent work.