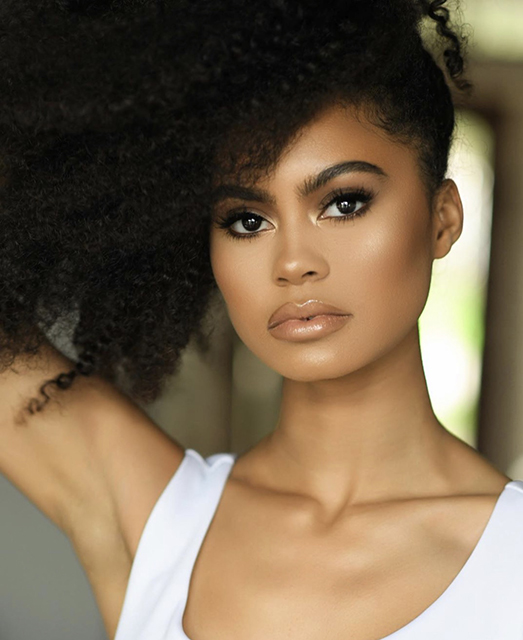 On August 31st, University of Houston resident, Sydni Leonard is competing in the Miss Texas USA Pageant. She competed in one small pageant when she was 9-years-old but other than that she has no formal experience with pageant competitions. In 2018, she jokingly tweeted that she wanted to be Miss Universe, and now, she may get the opportunity.  
Sydni is a junior psychology major at the University of Houston and is expected to graduate in 2021.  She also lives on campus and is involved in the Impact Living Learning Community.  This community focuses on giving residents the chance to participate in service projects within the Houston area.  
"My friend actually sent me the Impact flyer and told me I'd be a great fit for it," she said.  "The volunteer aspect really intrigued me, and I really wanted to give back...it's amazing to live in an area where people are likeminded and have the same goals...it's a very supportive group." 
Sydni says that her love of being involved is one thing that convinced her to apply for the Miss Texas USA Pageant.   
"I received a brochure for the competition in the mail, but it wasn't for me, it was actually for my sister," she explained.  "I knew my sister didn't want to enter, so my mom kind of convinced me to apply...she said it seemed like more of my type of thing, since I like being involved, so I decided I should try it." 
Sydni filled out her application, sent in her photos, interests, hobbies, and then she waited to see if she would be chosen.  
Three weeks later she received word that she had been selected as a contestant. She was given the title "Miss H-Town" and had three months to prepare for the pageant.  
Sydni said at first preparing was stressful. "I didn't know what I was doing, but so many people have been so helpful with donating and sponsoring. I was shocked by the overwhelming amount of support I received from my community." She explained how no one even asked her how long she'd been doing pageants, they just kept telling her she would win. 
This year's Miss Texas USA will be hosted at the Houston Hilton Post Oak Hotel.  The competition will start on Saturday, August 31st and the winner be announced on Sunday, September 1st.  The winner will then go on to compete in Miss USA and then possibly Miss Universe.  Sydni says her goal is to win, but even if she doesn't, she's just "grateful for how blessed [she's] been by everyone's support."  
For more information on how to support Sydni, click here.
You can also watch the pageant here.