Residential Life Coordinator Shemeka Phipps Selected to Participate in 2018 New Professionals Institute Cohort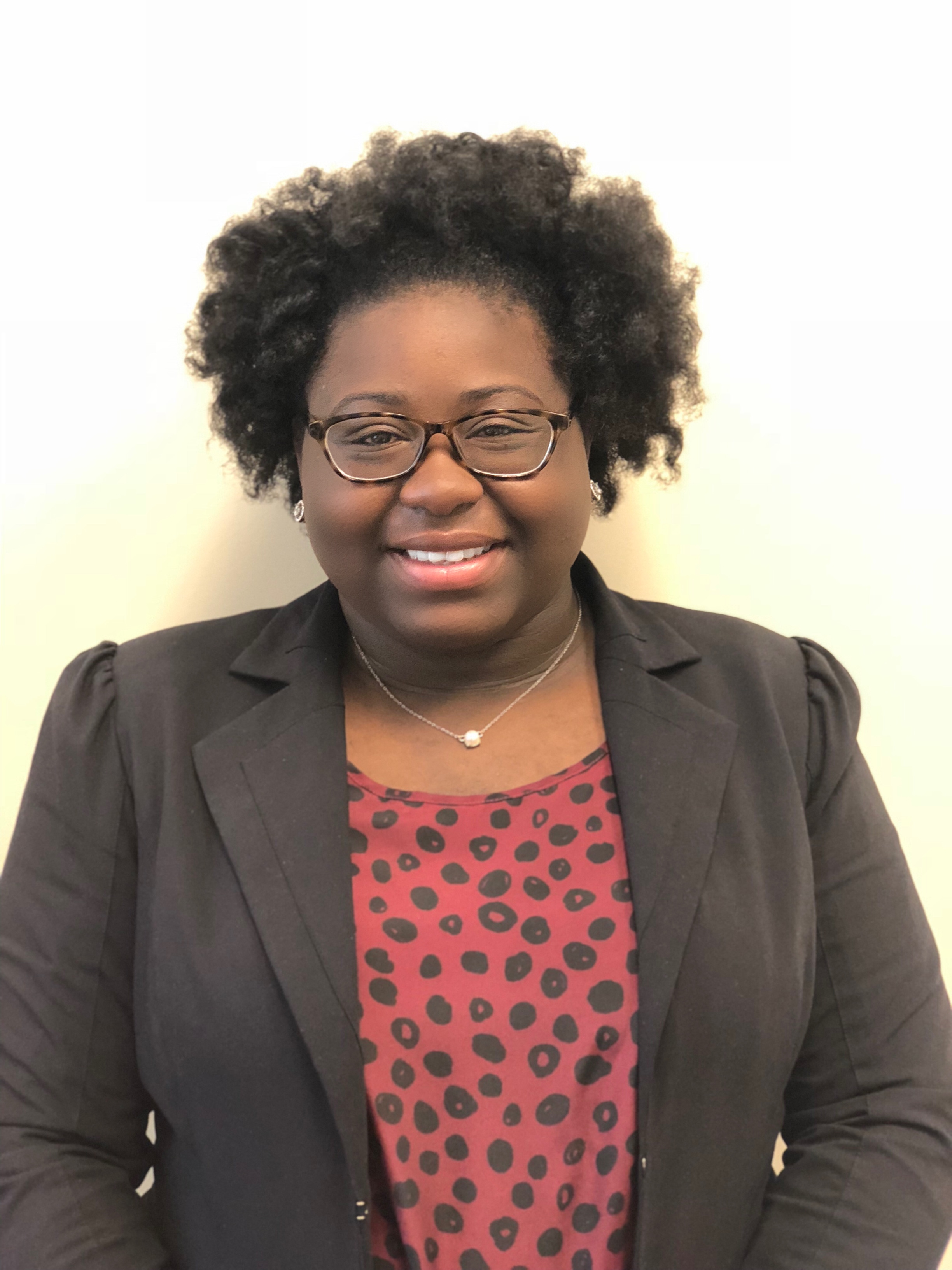 Shemeka S. Phipps, Residential Life Coordinator for Student Housing and Residential Life, was selected to participate in the 2018 New Professional Institute (NPI) Cohort taking place June 2-7, 2018.
NPI is the preeminent professional development opportunity for new student affairs professionals in the south. Co-sponsored by National Association of Student Personnel Administrators (NASPA) Region III and Southern Association for College Student Affairs (SACSA), NPI is an intensive, interactive week of learning, sharing, networking and professional and personal development. This unique opportunity allows new professionals to draw on their first years of experience to improve their effectiveness and to learn from others. It is a time of professional and personal renewal and assists new professionals in the development of their careers. NPI requires a commitment by the new professional to work intensively over five days with other new professionals and a team of more-seasoned faculty members. To assure that new professionals' participation in the Institute is fully endorsed by the current senior student affairs officer at his/her institution, registrants must have a letter of support submitted by the senior student affairs officer at the institution. Generally, there is a limit of two participants per institution. Many institutions have used this Institute not only as a training ground for rising stars in the profession but as a form of recognition for outstanding new professionals on their campus. Participants come from all areas of student affairs including but not limited to student activities, orientation, career services, residential life, recreation, student conduct, accessibility services admissions, fraternity and sorority life, counseling, and international services.
Before Shemeka arrived at the University of Houston, she was at the University of Alabama (UA) in Tuscaloosa, Alabama. While at UA, Shemeka served as a Community Director for Housing and Residential Communities. In this role, Shemeka managed the day-to-day operations of a residential facility comprised of over 350 undergraduate students. Under her leadership, Shemeka re-established the student organization hall council and hosted a variety of educational, social, and academic programs. 
Shemeka has won multiple awards and recognition for her work and volunteer services. Recently, she was nominated for the Division of Student Affairs and Enrollment Services New Professional Award and the Individual Tier 1 Customer Service Award. She is the recipient of the Golden Paw Award, Crimson Legacy Award, Outstanding Master's Student in Family Studies Award, Dr. E. Ann Bailey Top Dawg Award, Dr. Ed Granpre Community Builder Award, and Outstanding Leadership Service Award. 
She is a Certified Family Life Educator (CFLE) and an active member of National Council for Family Relations (NCFR). She received her Bachelor of Science degree in Educational Psychology with a minor in Leadership Studies from Mississippi State University in 2013 and went on to the University of Alabama for a Master of Science degree in Human Environmental Sciences with a specialization in Human Development and Family Studies in 2016. Currently, she is a doctoral student in the Department of Educational Leadership and Policy Studies at the University of Houston. She is also a proud member of Delta Sigma Theta Sorority, Inc.
Join us in congratulating Shemeka Phipps on being accepted into the 2018 NPI cohort.