Pharmacological and Pharmaceutical Sciences Appointments
4 Faculty Researchers Join College with More Than $5 Million in NIH, CIPRIT Projects 
UH College of Pharmacy recently welcomed to the college four new faculty members with more than $5 million in combined research funding from the National Institutes of Health and the Center Cancer Prevention and Research Institute of Texas (CPRIT).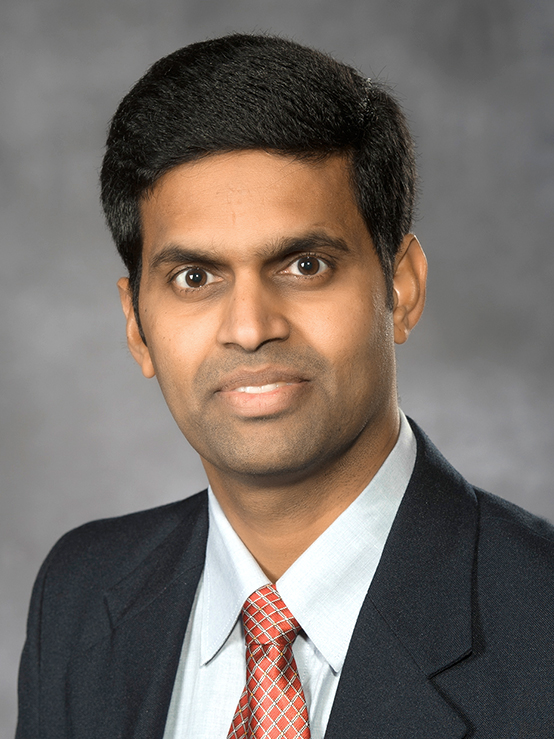 Krishna M. Boini, Ph.D., joined the college as an assistant professor of Pharmacology. He earned a bachelor of Pharmacy degree and a master of Pharmacy degree with a Pharmacology specialization from Andhra University in Visakhapatnam, India. After earning a Ph.D. in Pharmacology from the University of Tuebingen, Germany, he completed postdoctoral training at the University of Tuebingen and Virginia Commonwealth University in Richmond, Va. Boini has been honored with the Renal Research Recognition Award and the Amgen Postdoctoral Excellence in Renal Research Award from American Physiological Society and Sudhir Gupta Young Scientist Award from Association of Scientists of Indian Origin in America.
Boini has published more than 95 articles in peer-reviewed, high-impact scientific journals, and serves as a reviewer and editorial board member of several journals. His research interests mainly focus on the renal physiology and pathophysiology in mouse models of renal diseases, glucose metabolism, hypertension and obesity. His current project, "Instigation of Glomerular Injury by Inflammasomes in Obesity: Beyond Inflammation," is being supported by a five-year, $1.7 million National Institute of Diabetes and Digestive Kidney Diseases grant awarded in 2015.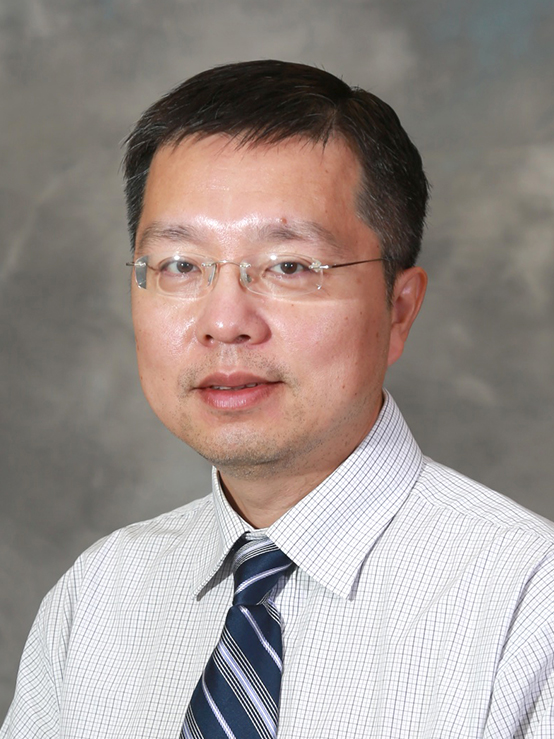 Bin Guo, Ph.D., received his B.S. degree from University of Science and Technology of China in 1992 and his Ph.D. from State University of New York at Buffalo in 1999. After a post-doc fellowship at the Burnham Institute in the group of Professor John C. Reed, he joined North Dakota State University (NDSU) in December 2003 as an assistant professor of Pharmaceutical Sciences. He was promoted to associate professor with tenure in 2010. He received two Dean's Awards for Excellence in Research over his during his tenure at NDSU.
His research interests focus on understanding the epigenetic mechanisms that regulate cancer progression and the development of new cancer therapeutic agents. Guo's research is currently funded by two National Institutes of Health R01 grants totaling more than $2.5 million. He has published a number of papers on high-impact journals, including Nature, Gastroenterology, and Cancer Research, and has served on numerous study sections for the NIH, Department of Veteran Affairs, and Department of Defense.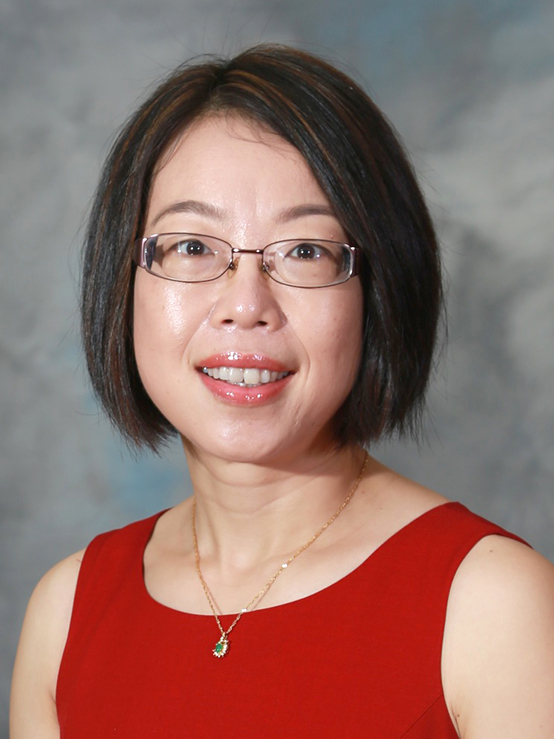 Xinli Liu, Ph.D., has joined the college as an Associate Professor of Pharmaceutics. She received a B.S. in Chemistry from Lanzhou University, China, and earned her Ph.D. at the University of Kentucky. She completed a postdoctoral fellowship in Clinical Cancer Pharmacology from the Institute of Pediatric Clinical Research's Division of Hematology and Oncology at the University of Southern California-Children's Hospital Los Angeles.
Liu's main research interest is to develop molecular-targeted nanocarriers and drug conjugates to deliver small molecule anticancer agents and biologics to target cancer metastasis. Her currently funded projects include a three-year, $446,000 R15 National Cancer Institute grant for "Novel Therapeutics Targeting HER2 Positive Breast Cancer Brain Metastasis" and a two-year, $200,000 Cancer Prevention and Research Institute of Texas (CPRIT) grant for "Engineered Bone Targeting Nanomedicine for Treatment of Bone Metastases from Breast Cancer."
Alexander V. Statsyuk, Ph.D., has joined the college as an assistant professor of Medicinal Chemistry. He received his M.S. degree at Moscow State University in Russia and his Ph.D. degree at the University of Chicago. While at the University of Chicago, he was the first to complete the total synthesis of the cytotoxic natural product Bistramide A, and unravel the mechanisms that underlie the toxicity of bistramide A in cancer cells. Upon completion of his Ph.D. degree, he moved to the University of California-San Francisco for his postdoctoral studies, where he worked on developing chemical methods to identify upstream kinases of protein phosphorylation sites.
He started his independent career in 2010 at Northwestern University, where his research group has pioneered many chemical methods to study the enzymes of the ubiquitin and ubiquitin-like systems, and developed novel approaches for covalent drug discovery. With a primary focus on cancer, his current research interests include mechanistic studies of enzymes that control protein ubiquitination and developing chemical probes that target this class of undruggable enzymes to understand their biology and test novel therapeutic hypotheses. He is a 2012 Pew Scholar, and an author of 20 manuscripts. His current project on "Pharmacological Inhibitors of Nedd4 Ubiquitin Ligase as Anticancer Therapeutics" is supported by a five-year, $1.4 million NIH grant awarded in 2015.