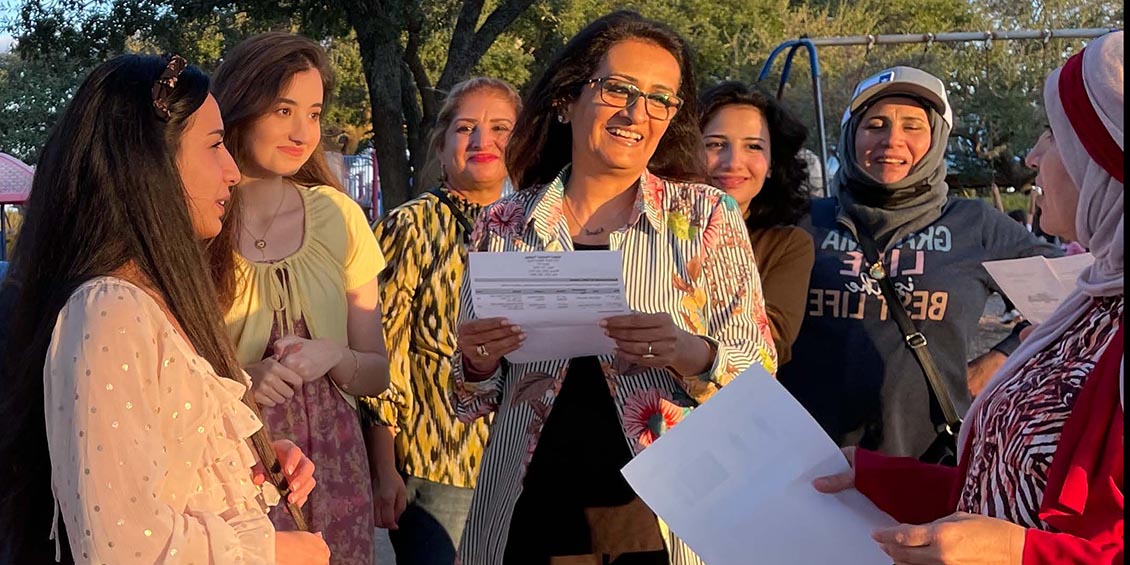 A Step Up in STEM
New Program Aims to Recruit UH Undergraduate STEM Students for Mentoring, Tutoring Arab Refugee/Immigrant High School Students
December 1 — A new UH College of Pharmacy-based project aimed at encouraging Houston-area high school students from the Arab immigrant/refugee community to pursue education and careers in Science, Technology, Engineering and Mathematics (STEM) fields through mentorship and tutoring from UH Arab-American undergraduate students has been funded by the UH Office of the Provost's Cougar Initiative to Engage (CITE) program.
With a $40,000 grant from the CITE program, UHCOP Associate Professor Samina Salim, Ph.D., will recruit up to 12 students in the spring and fall 2022 semesters each for the "Incubator of Racial Equity in STEM Education (IRESE)."
The participating UH undergraduates – known as IRESE Fellows – required to commit around 15 hours a week, including weekends, to coaching and mentoring their students over the course of the semester. The participating UH students are eligible for a $1,000 stipend upon successful completion of the program each semester.
Eligible students must be UH Arab-American STEM major undergraduates who are fluent in both Arabic and English and maintaining a minimum 3.0 science and math grade point average. Eligible UH students are asked to submit a statement of interest not to exceed 500 words and a resume to ssalim@uh.edu. Applications for the spring semester will be accepted until Jan. 15; the deadline for fall will be announced.
The newly funded proposal was based on Salim's work with UH student Zain Akbar, a senior Biology major and Salim mentee who was awarded an Action Research in Communities (ARC) grant through CITE and the UH Office of Major Awards and Undergraduate Research to provide online tutoring and mentoring of Syrian refugees living in the Houston area. In addition to providing educational support for the children, the project also involved studying the role of early life stress on different functions in Syrian refugee children.
One of the primary goals of this project is to introduce refugee and immigrant youth of Arab descent to STEM fields and encourage them to pursue formal training and employment in these fields as a pathway toward racial equity in STEM.
"The idea then would be to increase the pilot studies and perhaps extend it into a nationwide study, through which we can follow them from high school to college to employment," Salim said.
The new funding through CITE will allow for examination of the effects of culturally competent STEM tutoring and enrichment activities on the impact of quality of life of Arab refugee and immigrant youth. The quality-of-life pre- and post-STEM enrichment intervention will be assessed using a psychometric analysis instrument customized for this population.
Salim said ultimately the support program could enhance group identification and belonging among Arab refugee/immigrant youths and help mitigate negative effects of perceived racism on youth outcomes.