Programs for Prospective & Current Educators

The College of Natural Sciences and Mathematics (NSM) believes K-12 educators create the foundation for future Science, Technology, Engineering and Math (STEM) majors. We offer preparation exams, professional development opportunities, and NSM tours that can enhance the classroom experience and further engage students.
Explore the opportunities offered by grade level.
Elementary/Middle School Prospective Educator Programs
Preparation for Math Teacher Certification Exams
The University of Houston's TExES 4-8 Mathematics Preparation site is a free resource for those preparing for math teacher certification exams. It provides access to over 20 online quizzes covering a wide range of math topics and concepts, based around the TExES 4-8 Mathematics Competencies.
High School Educator Programs
Houston Area Calculus Teachers (HoustonACT)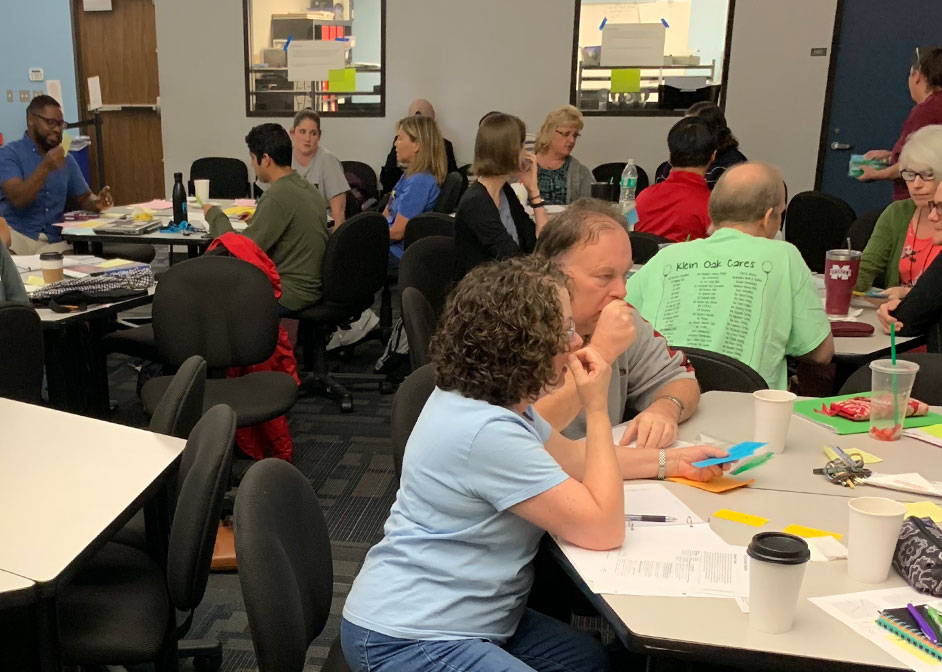 The Houston Area Calculus Teachers Association has been directed by NSM since 2001, and it offers five, free workshops to AP calculus teachers each year.
Houston Area Teachers of Statistics (HoustonATS)
The Houston Area Teachers of Statistics has been directed by NSM since 2008. The organization offers free teaching materials and practice testing materials to area high school AP statistics teachers.