DIVISION OF ADMINISTRATION & FINANCE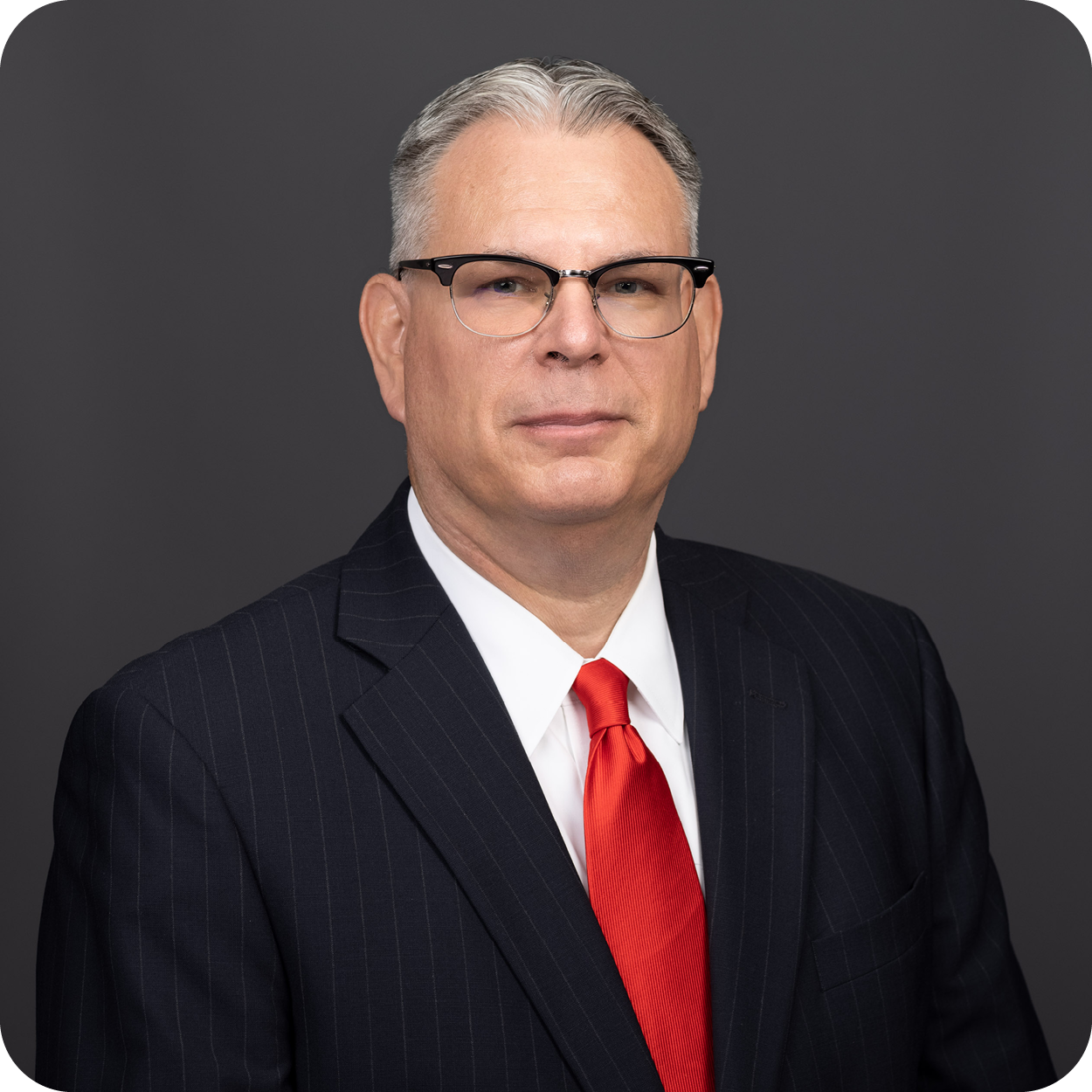 Raymond Bartlett
Senior Vice Chancellor and Senior Vice President
Welcome to the Division of Administration and Finance at the University of Houston, comprised of more than 1,100 employees within eight business units reporting to the Senior Vice President for Administration and Finance.
As an integral foundation with a Commitment to Service Excellence, the Mission of the Division of Administration and Finance is to provide a platform for nationally competitive and internationally recognized opportunities of learning, discovery, and engagement for a diverse student population in a real-world setting by leading, supporting and enabling Strategic Goals of institutional effectiveness for the University of Houston and the University of Houston System.
For all the news and highlights from across the Division of A&F, check out the latest issue of the A&F V.I.S.I.O.N. Newsletter. The newsletter is sent to all Division Staff. Click here to read the A&F Division Highlights.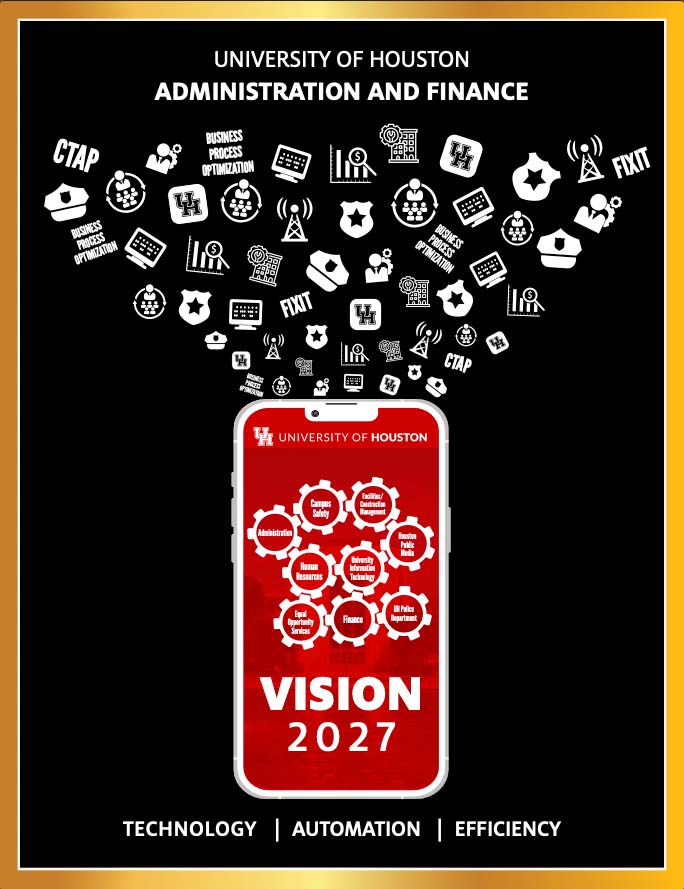 VISION 2027 Strategic Publication
The Division of Administration and Finance has released its new divisional strategic plan, VISION 2027. The new strategic plan highlights and outlines how the nine departments within A&F will collectively work with university leadership to forge a path toward becoming a top 50 public university. VISION 2027 illustrates the division's dedication and focus to an ongoing improvement to processes, programs, and service enhancements over the next five years. Read more about A&F's VISION 2027 and how each department will contribute.
DUO Increases Safety in Cybersecurity

UH Police Department - Crime Prevention Awareness Talks
Accolades
UH Executive Chef Wins Chartwells Culinary Award

UH Campus Store Employee Receives Follett Award

UH Law Center, College of Medicine, received LEED Certification

UH Dining Services Wins NASPA Excellence Silver Award

Dr. Emily Messa appointed to NACAS Foundation Board

Esmeralda Valdez named NACAS Volunteer of the Year, joins Board of Directors
ADMINISTRATION AND FINANCE AT A GLANCE
Nearly 700

UH System Collection Artworks

1,953,459

Total Dining Transactions

$1.5 BILLION

invested in facilities

88

UHS Public Art Tours and Programs

79,399

Cougar Line Ridership Sugar Land

38,450

Cougar Line Ridership UH Campus Circulator

30

Trees planted by the Office of Sustainability in conjunction with the Metropolitan Volunteer Program