Job Board Social Work Job Board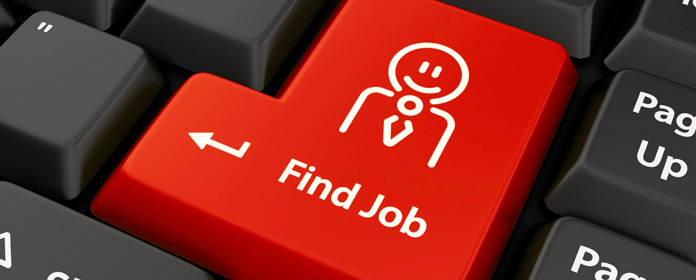 eEmployers seeking to post a job opening on our job board should fill out our job form and email it to mswjobs@central.uh.edu. We are proud to be Houston's only exclusively social work job board and request that all posts be specific to the field of social work.
Please click on the Job Title to review a PDF document of the job description.
See also: Texas Non-Profits website jobs listing;
Job Opportunities at Jackson County Health & Human Services (Medford, OR)
United Way of Greater Houston Community Job Bank;
Oak Ridge Institute for Science and Education Research Fellowship
Battleground Texas is hiring! Click here for more details.
Community Organizing Postitions with Industrial Areas Foundation available here.
The American Lung Association is hiring! Click here for more details.
International Social Work Fellowship Available with International Justice Mission
Post MSW Fellowship The Center for Psychoanalytic Studies
Available Jobs
Date
Job Title
Organization
8/3/15
LPC Contractor
PNL Counseling, PLLC
8/3/15
TAY Peer Navigator (PT)
Communities in Schools
8/2/15

Per Diem Therapist (LCSW, LPC, LMFT, or under the supervision of such
license)

ARS Resources
7/30/15
Program Director – Community Youth Development (Galveston, TX)
The Children's Center Inc.
7/30/15
Voices for Change Youth Engagement Specialist (YES)
One Voice Texas
7/30/15
Voices for Change Program Director
One Voice Texas
7/28/15
Program Support Specialist
Harris County Mental Health Jail Diversion Program
7/27/15
Call for Applications
The Annual Summit on Youth in the United Nations (New York City; September 21st - 26th, 2015)
7/27/15
Program Director – Adoption Services
The Children's Center Inc.
7/25/15
Research Assistant
International Rescue Committee
7/24/15
Program Specialist IV – Social Work Executive Director
Texas State Board of Social Worker Examiners
7/24/15
Program Director
Lone Survivor Foundation
7/23/15
Direct Care Counselor/Supervisor
Renewed Strength, Inc.
7/22/15
Director of PDEQI
DePelchin Children's Center
7/21/15
Contract Therapist
Greater Houston Counseling Services, PLLC
7/21/15
Regional Preparedness Manager
American Red Cross
7/21/15
Disaster Program Specialist
American Red Cross
7/21/15
Practicum/Internship Student
Galveston Transitions
7/20/15
Case Manager, Cradles
The Council on Recovery
7/19/15
Counselor
LG Counseling
7/17/15
Multiple Social Work Positions
Burke Center
7/17/15
Family Court Services Evaluator
Harris County Domestic Relations Office
7/17/15
Psychotherapist
Senior PsychCare
7/17/15
Social Worker (LCSW/LMSW)
MENTIS Neuro Rehabilitation
7/16/15
Secretary - Research and Evaluation
Harris County Department of Education (HCDE)
7/16/15
Office Clerk - Education & Special Services
Harris County Department of Education (HCDE)
7/16/15
Employment Specialist
Jewish Family Service
7/16/15
Family and Community Services Coordinator
Harris County Department of Education (HCDE)
7/16/15
Data and Compliance Specialist
Harris County Department of Education (HCDE)
7/16/15
Family Services Provider
Harris County Department of Education (HCDE)
7/15/15
Single Parent Family Program Coordinator - Houston
Presbyterian Children's Homes and Services
7/15/15
Case Manager - Wichita Falls
Presbyterian Children's Homes and Services
7/15/15
Child and Family Specialist - Dallas
Presbyterian Children's Homes and Services
7/15/15
Case Manager - Houston
Presbyterian Children's Homes and Services
7/16/15
Program Specialist (Child Welfare)
Department of Health and Human Services
7/15/15
Executive Director
NAMI Texas
7/14/15
Therapist 2
Family Service Center of Galveston County
7/14/15
Therapist 1
Family Service Center of Galveston County
7/14/15
Consultant/Trainer
Collaborative for Children
7/13/15
Psychological Counselor
Counseling and Psychological Services (CAPS), University of Houston
7/13/15
Language Program Director
Chinese Community Center
7/13/15
Project Manager/Social Worker
Chinese Community Center
7/10/15
Counselor (Male Candidates Only)
The Council on Recovery
7/10/15
Critical Time Intervention (CTI) Coordinator
U.S Veterans Initiative
7/8/15
Houston Community Organizer
ACLU of Texas
7/8/15
Executive Director
The Lilith Fund
7/8/15
Project LEAD Facilitator - Fall 2015
The Woman's Resorce of Greater Houston
7/7/15
Shelter Administrator
Parks Youth Ranch
7/6/15
Medical- Home Health Care Social Worker (2 positions)
Senior Care Solutions, Inc.
7/2/15
MSW
DaVita
7/2/15
Program Therapist
Lone Star Behavioral Health Outpatient
7/2/15
Equine Assisted Psychoterapist
Lone Star Behavioral Health Outpatient
7/1/15
HIV Medical Case Manager
AccessHealth
7/1/15
Continuing Competence Coordinator
Association of Social Work Boards
7/1/15
Clinician (Conroe, TX)
Southwest Key Programs
7/1/15
Case Manager - Disaster Recovery
Jewish Family Services
7/1/15
Flex-time Therapist
Center of Discovery
6/29/15
Master's Level Substance Abuse Counselor
Gateway Foundation
6/26/15
Social Worker (Master's Level)
Montgomery County Mental Health Treatment Facility (Correct Care Recovery
Solutions)
6/25/15
Social Worker Supervisor II
Contra Costa County
6/25/15
PRN Group Psychotherapist
E. R. American Healthcare
6/25/15
Therapist
Comprehensive Treatment Solutions
6/24/15
Clinical Therapist
AccessHealth
6/24/15
Clinical Care Manager
AccessHealth
6/24/15
PPI Case Manager – Houston, TX
Behavioral Health Alliance of Texas
6/22/15
Southern Policy Director
Young Invincibles
6/22/15
Public Service Fellows Internship Program
Partnership for Public Service
6/22/15
Public Defender Client Services Specialist
Contra Costa County
6/22/15
Admissions and Utilization Review Coordinator
Center for Success and Independence
6/22/15
Executive Director
One Voice Texas
6/18/15
Prevention Education Specialist
Texas A&M University
6/18/15
Assistant Coordinator
Texas A&M University
6/18/15
Social Worker
Renal Ventures Management, LLC
6/17/15
Contract Therapist (F/T, P/T, Weekends)
Cinco Ranch Behavioral Health
6/12/15
Specialist – Older Adult Services, Wellderly Program
The Council on Recovery
6/12/15
Executive Director – The Council on Recovery (Austin, TX)
The Council on Recovery
6/12/15
Behavioral Health Clinician
The Council on Recovery
6/11/15
Community Case Manager (Houston, Beaumont)
National Smart Healthcare Services, Inc.
6/10/15
Director of Salize Suites ( Memory Care)
Avanti Senior Living Towne Lake
6/10/15
Health Awareness & Promotion Coordinator (HAPP)
Boat People SOS - Houston
6/10/15
Academic Advisor
Graduate College of Social Work, University of Houston
6/8/15
Case Manager (Conroe)
Touchstone Neurorecovery Center
6/6/15
Residential Counselor – Direct Care
Parks Youth Ranch
6/5/15
Anti-Violence Program Specialist
The Montrose Center
6/5/15
Director Social Services
Cambridge Health and Rehabilitation
6/5/15
Contract Counselor/Therapist
Contract Substance Abuse Counselor
Change Institute Recovery Center