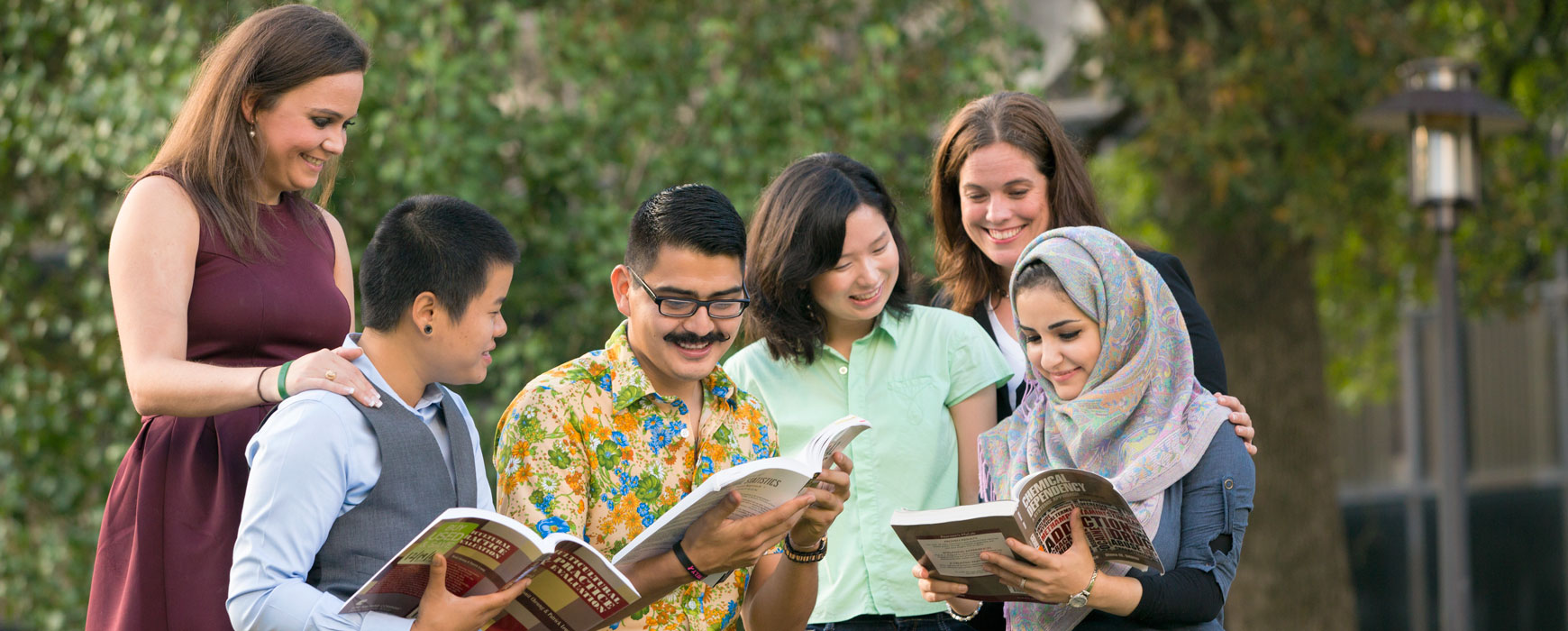 GCSW Mission Statement
The University of Houston Graduate College of Social Work (GCSW) prepares diverse leaders in practice and research to address complex challenges and achieve sustainable social, racial, economic, and political justice, locally and globally, through exceptional education, innovative research, and meaningful community engagement.
GCSW Traditions
A Tradition of Service...
The GCSW has a long-standing commitment of providing professional supports to the Greater Houston, state, and national communities. Faculty members serve on a number of local, regional, state and national organizational boards and committees. 
A Tradition of Faculty Excellence...
The GCSW is proud of its faculty and their work. Faculty members are active in a variety of local, state, national, and international social welfare associations. From participating in special White House Conferences, to testifying in front of governmental committees, to providing important services in various social work groups, or working with international social welfare associations, GCSW faculty provide critical leadership throughout the world-wide community. Faculty excellence is recognized by the variety of awards received such as Social Worker of the Year, Fullbright Awards, and Distinguished Chairs. GCSW faculty members are active researchers and their works are found throughout the social work literature. In addition to their articles, GCSW continue to author and co-author important texts used by social work programs across the country. Faculty writing is based on their ongoing active research in the Greater Houston community as well as in the international arena.
A Tradition of Academic Excellence...
The GCSW offers graduate study in clinical or macro practice concentrations with four specializations: Health and Behavorial Health, Social Work Practice with Latinos, Political Social Work and an Individualized Specialization option. The GCSW maintains over 400 potential internship sites for student placements in a variety of settings. Placements include a broad range of areas including local, state, and federal public programs, nonprofit agencies, private settings, and placement in elected officials offices. The Ph.D. program prepares individuals for advanced research and leadership in social work. Graduates are found in academia as well as in significant positions in social service agencies. The curriculum is organized around and grows from the ideals of social and economic justice. Students are challenged in their studies, are expected to be active participants in their learning, with the goal for competent, ethical social work practice.
The Tradition of Excellence Continues...
The GCSW's tradition of excellence continues into the 21st century. The goal of achieving social and economic justice by preparing individuals for competent, ethical social work practice drives the GCSW, its faculty, staff, and student body. The GCSW is committed to excellence and broadening its supports and linkages with the greater community, the alumni, and the professional social work and human services communities. The GCSW of the 21st century will be a far different institution than that which alumni, faculty, students, and the social work community is familiar. Excellence mandates nothing less...