On-campus recruiting is a free service that provides organizations the opportunity to interview a diverse range of students for open career and internship opportunities. We provide employers the use of our 10 interview suites. Should the employer prefer, UCS will provide scheduling and message automation through Cougar Pathway, to ensure an effective and efficient candidate selection process.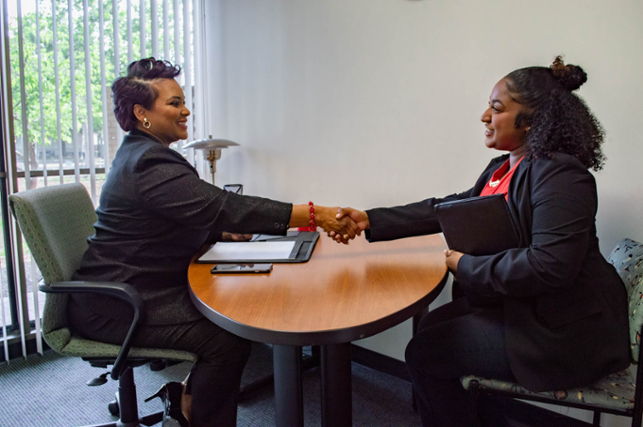 How to schedule an OCI
You may request an interview date through your Cougar Pathway employer account or contact our office to schedule (ucs@uh.edu/713-743-5100). We also suggest that you consult with our Recruiting Manager concerning marketing and promotion to ensure a quality interview schedule.
Timeframe
When scheduling an on-campus interview, at least four weeks lead time is necessary in order to notify students of your recruitment visit and to check availability of rooms.
Requirements
An interview schedule position description is needed at the time you submit your interview schedule request.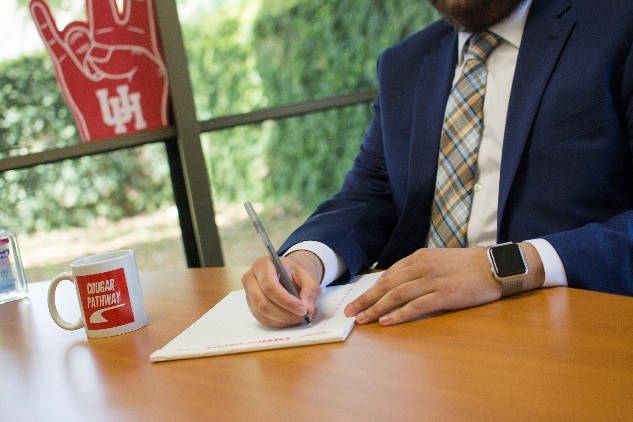 Scheduling Options
Preselect Schedules - For this type of schedule, employers indicate specific screening criteria for the types of applicants they would like to interview. Only applicants meeting these criteria are able to submit a résumé for this opportunity. The employer then reviews the résumés that have been submitted for their schedule and chooses who they would like to interview. The chosen applicants are then able to sign-up for a time-slot.
Preselect to Alternate Schedules – For this type of schedule, the same procedures as the preselect schedule apply; however, the employer is able to select alternate interview candidates. If a preselected candidate does not sign up for an interview slot by the deadline or cancel their interview, the alternate candidate will be notified and allowed to sign up for the open time slot.
Room Only Schedules - For this type of schedule, the employer collects résumés via a Cougar Pathway job posting or résumé search and then contacts the students in which they have an interest. The procedure to secure an interview room should then be followed. The employer then contacts students to establish the interview schedule and provides a copy to the Career Center staff once the schedule has been finalized.
NOTE: A final decision on the format of your schedule must be made when you submit your Interview Schedule Request. Last minute changes jeopardize your chances of reaching appropriate candidates. To ensure that we continue to meet the needs of the students and prospective employers, we ask that you contact our office immediately for changes in your interview schedule.
Arrival/Parking
Parking is provided for employers at the University of Houston Welcome Center Parking Garage, 4434 University Drive, Houston, TX 77204
A parking validation ticket will be provided upon arrival at UCS.
UCS is physically located at 4365 Cougar Village Drive, Houston, Texas, Student Service Center 1 (Bldg #524 on the campus map)
Upon Arrival: You will be greeted at the UCS Welcome Desk by a staff member and shown to your interview room which is equipped with wireless internet connectivity. Access to our Employer Coffee Bar will be available for your convenience.
For additional Information, contact our EDR team at 713-743-5100.