College Welcomes Anirban Roy to Pharmacological and Pharmaceutical Sciences Department
October 26 — UH College of Pharmacy recently welcomed Anirban Roy, Ph.D., as a research assistant professor in the Department of Pharmacological and Pharmaceutical Sciences. 
Roy has worked as a UHCOP postdoctoral fellow in the laboratory of Ashok Kumar, Ph.D., Else and Philip Hargrove Endowed Professor of Drug Discovery and PPS department chair, since 2019. Roy also was a member of Kumar's research team at their previous institution.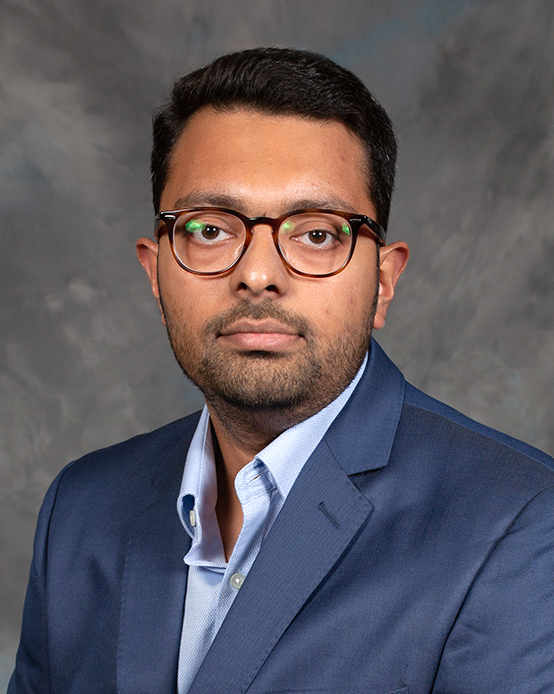 Roy's primary research interest is studying the signaling mechanisms of skeletal muscle growth and atrophy. His present research focusses on understanding the role of TAK1-mediated signaling in genetic muscle disorders, cancer cachexia and aging. Another area of his research is to investigate the role of IRE1-XBP1 arm of the unfolded protein response (UPR) during muscle regeneration and cancer cachexia. 
Kumar's team has recently found that TAK1 protein is responsible for muscle hypertrophy and prevent muscle wasting following nerve damage. He won first place in the postdoctoral oral category at the 2021 PPS Research Symposium for his presentation on the latest findings from the lab's research.   
Roy completed his bachelor's and master's degrees in biochemistry at the University of Calcutta, India. He initiated his doctoral studies at the Department of Biophysics at the Bose Institute, India, and received his Ph.D. degree from the University of Calcutta. Roy also received a European Molecular Biology Organization (EMBO) travel grant for presenting his research. 
He serves as a review editor for the journals Frontiers in Genetics and Frontiers in Cell and Developmental Biology. He has authored or coauthored research papers in such peer-reviewed journals as the FASEB Journal, Molecular Cell Biology, Molecular Therapy, Biochemical Pharmacology, and Molecular Carcinogenesis.