Adlakha, Physics Ph.D. Student, Earns AAUW Fellowship
Forging New Paths for Women in Education by Setting Examples
Vidushi Adlakha, a doctoral candidate in the University of Houston's Department of Physics, is the recipient of a fellowship from the prestigious American Association of University Women (AAUW). The AAUW advances educational and professional opportunities for women in the United States and around the globe by distributing awards for full-time study or research.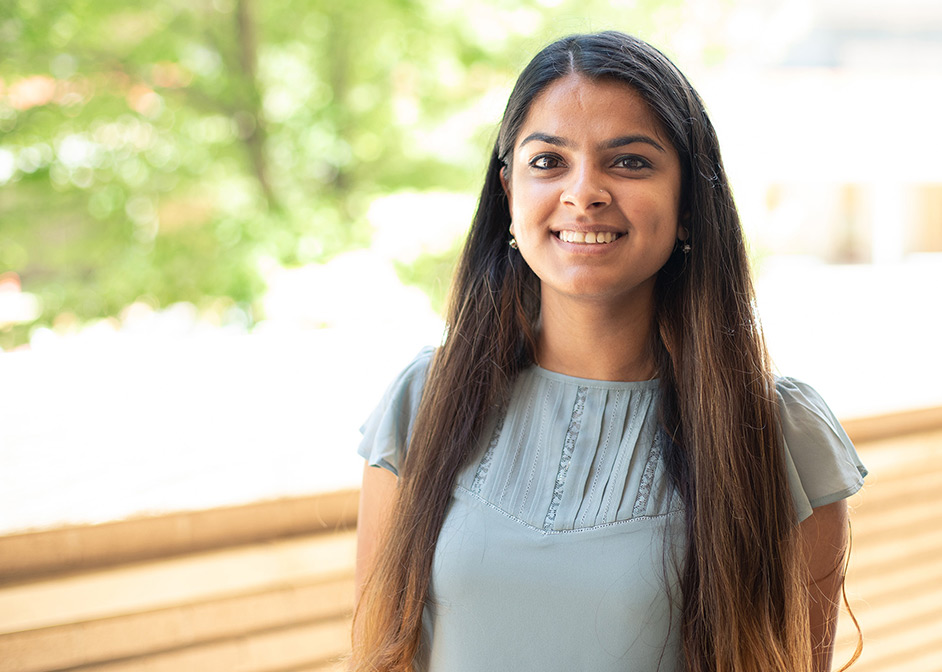 Adlakha, who is studying statistical and computational physics, received an International Fellowship to continue her studies. Originally from India, she says her classes highlight a gap between men and women in her field.
"In a class of 20 students, we are just four females," she said. "With these funds, I hope to help other women come up and take jobs in science and have a seat at the table."
Adlakha is most interested in characterizing random processes and applying them to climate and finance models. She hopes to be a professor at a research university in the future.
She is one of three recipients from UH; the other recipients are graduate student, Priscella Asman, a doctoral candidate in biomedical engineering, and Sunny Yang, an assistant professor of English literature.
About the American Association of University Women
One of the world's leading supporters of graduate women's education, AAUW has awarded more than $115 million in fellowships, grants and awards to 13,000 women from more than 145 countries since 1888.
"AAUW fellows and grantees have contributed so much to the world at large," said Kimberly Churches, the chief executive officer of AAUW. "These trailblazers are breaking the mold in nontraditional fields and redefining what leadership and expertise look like. AAUW is proud to support them with the resources necessary to excel in their chosen fields."
- Laurie Fickman, University Media Relations
August 8, 2018