Breakthroughs in Ultrahigh Thermal Conductivity of Boron Arsenide Crystals
Physics Ph.D. Student Serves as Co-Author Three Times in Science, Increases Involvement with TcSUH
During his time at the University of Houston so far, physics Ph.D. student Geethal Amila Gamage has contributed to twelve papers in academic journals, including three first-author papers.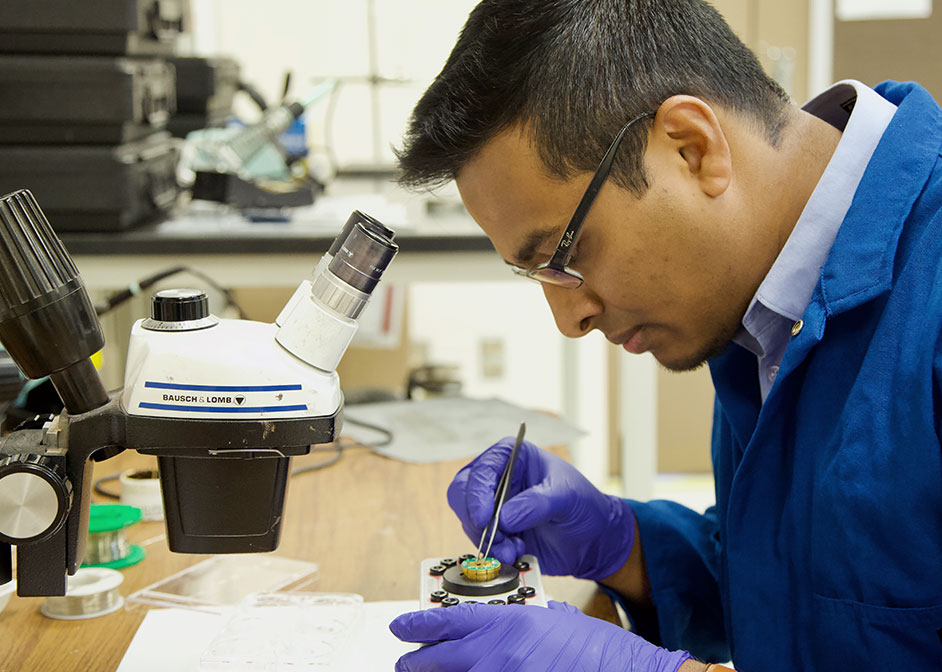 His achievements earned him the Texas Center for Superconductivity at UH (TcSUH) C. W. Chu Scholarship last year for outstanding academic and research accomplishments.
Any spare time he has, he spends much of it involved with the Texas Center for Superconductivity at the University of Houston (TcSUH) as chair of the Student Seminar Committee, with responsibilities including choosing seminar speakers and chairing presentations.
He served as co-chair of the organization last year and credits the committee for helping his communication skills.
"People say scientific research is difficult, but for me I would say – if you make research your hobby – it will be much easier to work," said Gamage. "You need to have good communication skills. If you try to work alone, it's very challenging, but if you communicate with your peers, it will be easier to work."
Growing Boron Arsenide Single Crystals
Gamage began his graduate work at the university in 2016. His research has been spent under the guidance of M.D. Anderson Chair professor Zhifeng Ren, director of TcSUH and physicist at UH's College of Natural Sciences and Mathematics. With Ren, he has grown and characterized boron arsenide crystals and studied their ultahigh thermal conductivity.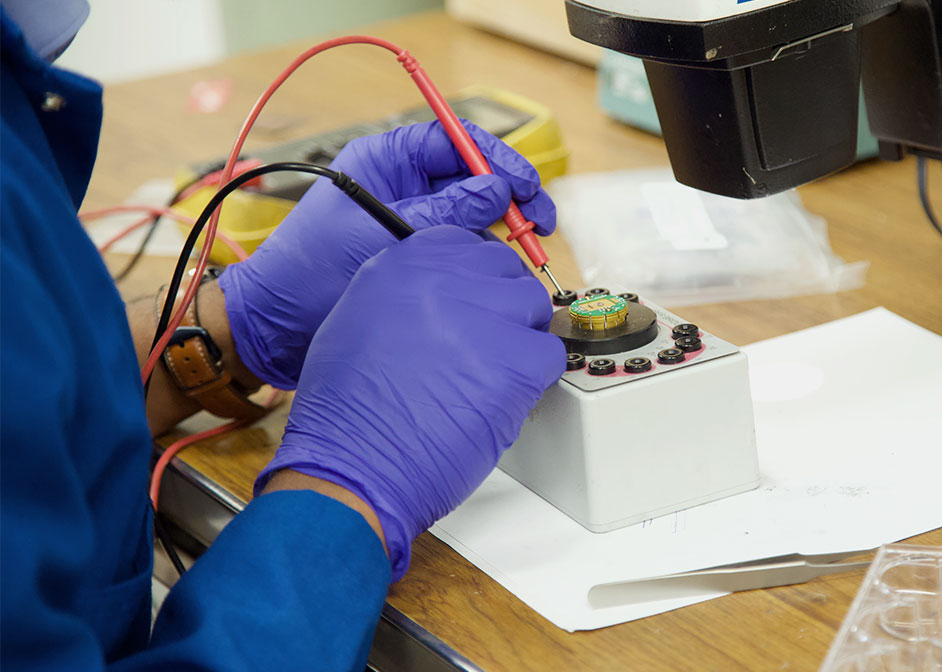 When Gamage first arrived, he found the work on boron arsenide particularly interesting. However, he did not think he could achieve a major breakthrough on boron arsenide crystals in just a few years.
"But I accepted the challenge," he said. "Dr. Ren guided me a lot. He is well known for this kind of material. When I have a question, I always go to Dr. Ren and he always has suggestions."
In 2018, Gamage, Ren and eight UH researchers published their findings on boron arsenide crystals in Science. They found the crystals demonstrate far higher thermal conductivity than any other semiconductors and metals currently in use.
Ren said "Geethal has made huge progress in not only the size of the crystals but also the quality, which has helped us understand more of the crystal growth and the mechanism of its high thermal conductivity."
Finding Time for Hobbies
Outside of the lab, Gamage enjoys photography. "I love taking pictures of people," he said. "My friends ask me to take photos when they have an event or party."
He also takes photos of nature – it's how his love of photography began. Since moving to the U.S. from Sri Lanka with his wife, he's traveled to 15 states so far.
Nonetheless, Gamage spends much of his time at the university, especially because his wife is a Ph.D. student in the chemistry department.
He's grateful to UH, NSM, TcSUH, his fellow group members and especially Ren, for the broad opportunities to do research. Gamage said Ren was the primary reason he came to UH and turned down offers from three other universities.
"Geethal has done an outstanding job," said Ren about Gamage's work. "I am very happy with his progress so far. I am sure he will continue to make much more and much greater advancements in science."
Gamage's future plans include getting industry experience by working with semiconductors. A job in the U.S. is his first priority, but he would like to teach at some point in his career.
He plans to graduate from the University of Houston in 2021.
- Rebeca Trejo, College of Natural Sciences and Mathematics
April 1, 2020