Corebridge Financial Partnership
 AIG Life Insurance is now Corebridge Financial
---
"AIG is committed to hiring high-potential candidates from universities around the world."
 This is AIG's focus as diversity, inclusion and excellence are an integral part of their company. AIG's actuarial team agreed to negotiations that would allow them to sponsor our Actuarial Camp initiatives, thereby formalizing a partnership with the Department of Mathematics at the University of Houston. They have made a profound impact on the way we see you in the future - as an essential team player!
"As you begin your career, you'll benefit from training, guidance, and mentoring by leaders and managers invested in your success."
 AIG's Actuarial team has invested many hours into our Actuarial Summer and Winter Camps. They've presented twice during each camp giving insight into the companies work ethic, and providing career advice to our participants. They are also interested in hosting an actuary club and to continue their financial gift for our students who attend the camp and pass the P-Exam. This interaction and formulation of ideas and goals align with AIG's ideals for cultivating a creative and dynamic team, selected from our Math Majors. 
"Which Path is right for you?"
Within Corebridge Financial's student progams there are two specific routes to choose from: Summer Internship Program or Full-time Analyst/Initial Training Program. The Summer Internship Program lasts 10 weeks of which students will receive hands-on experience and training about the day-to-day operations. Interns also have the opportunity to work on current projects and may be offered a full-time position after graduation. If selected for the Full-time Analyst program you'll also receive hands-on experience and training and have "access to worldwide training, leadership opportunities, and a diverse, global, and collegial work environment". To apply and/or read more about these paths, please visit Corebridge Financial' Student Careers site.
---
---
AIG's Citizenship and Philanthropy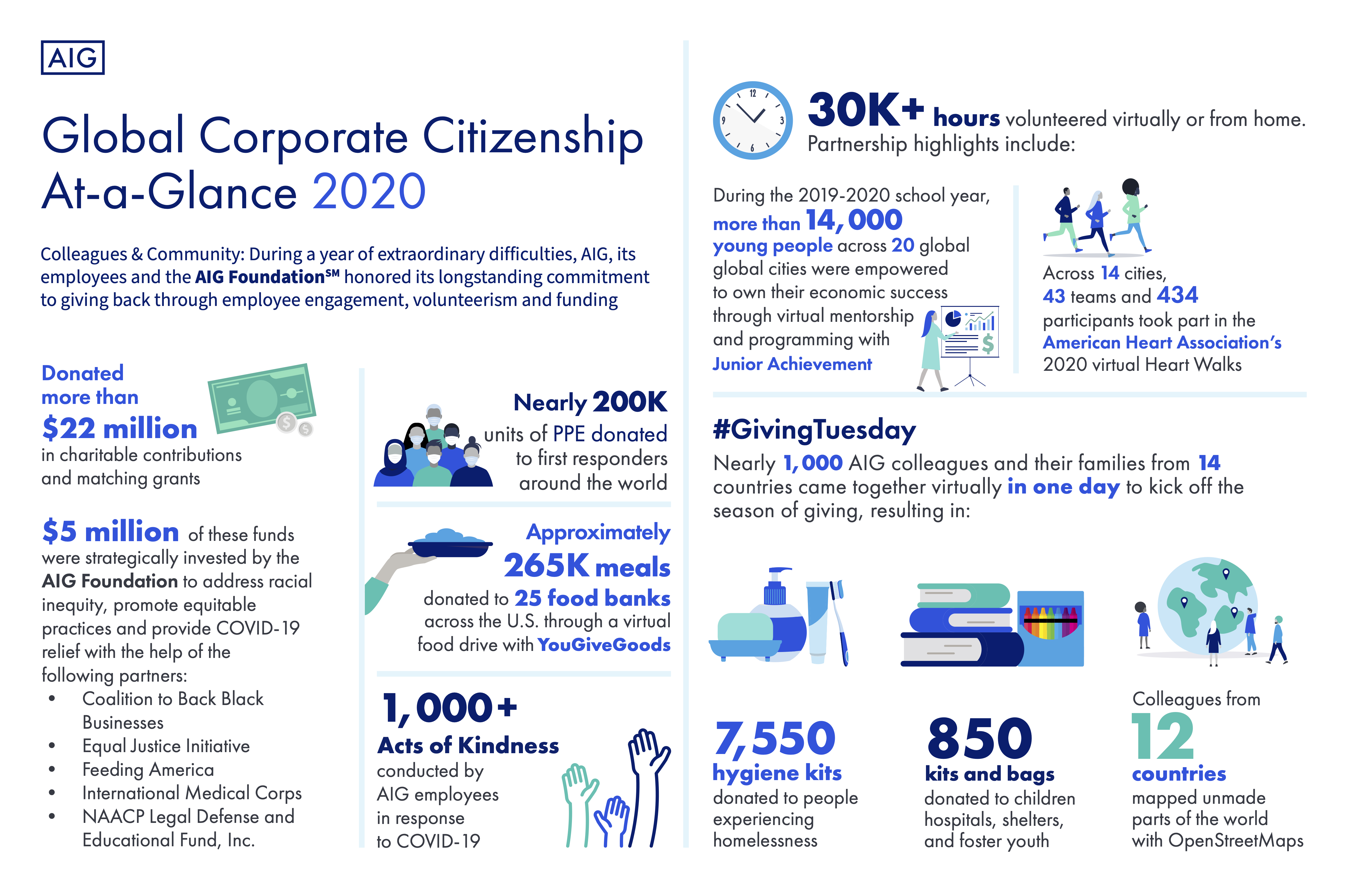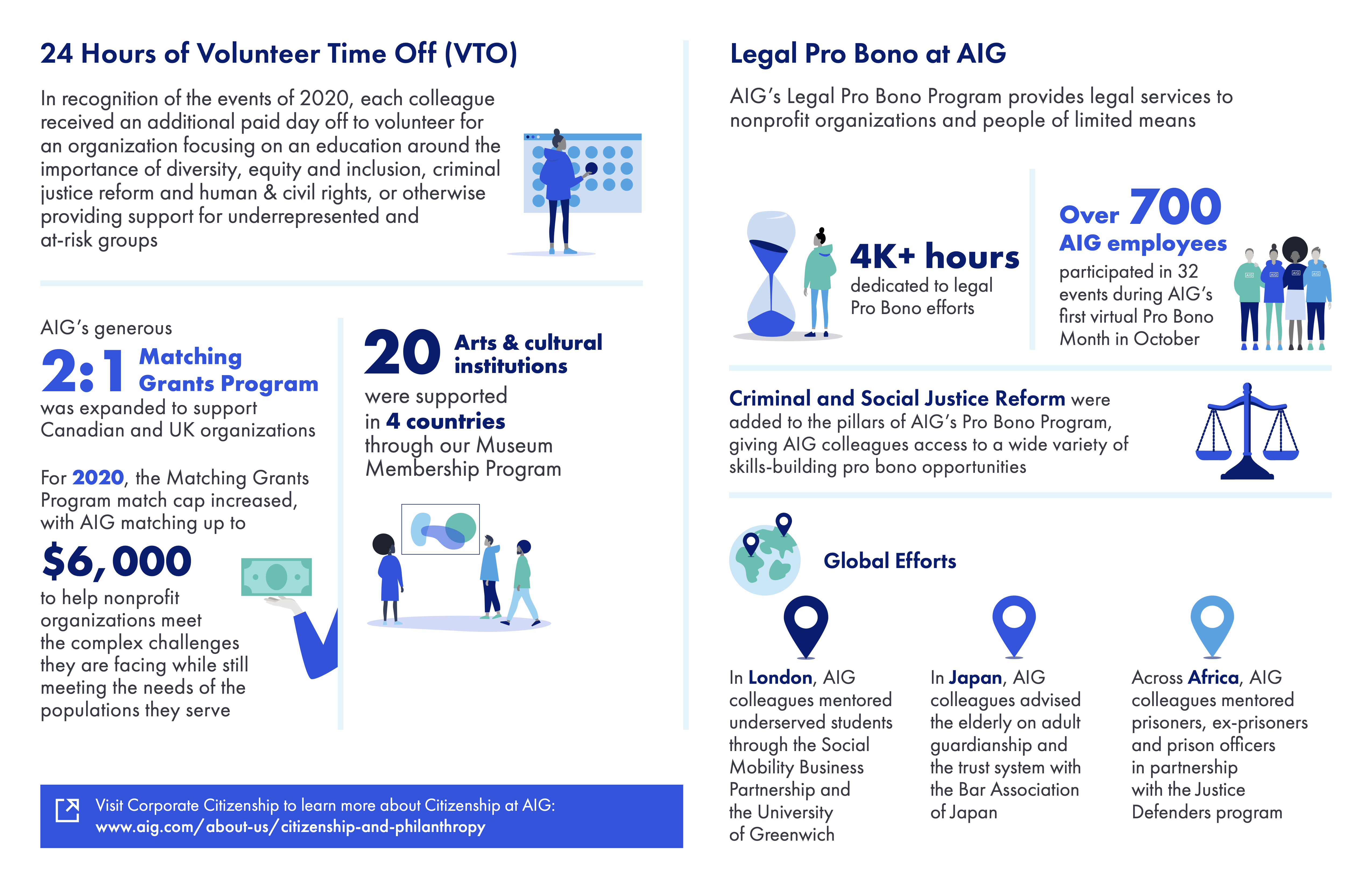 ---
Corebridge Financial 
Events
  Corebridge Financial's 

Financial Gift
Corebridge Financial financially supported 5 students to attend our Winter Actuary P-Exam Camp. After careful examination, all future financial support will be awarded to students who register for the January 2022 SOA Exam P. 
  Corebridge Financial 

Student Programs
Corebridge Financial and AIG offer an Internship and an Initial Training Program (at their headquarters in New York). Both opportunities are exceptional but the focus is different. Internship locations are in Houston, TX and Woodland Hills, CA. Credit for one actuarial exam is required to be considered for an internship (any SOA exam will count).
To learn more about each program and how to apply, please visit https://www.aig.com/careers/students. Have any questions for AIG's recruiting team? Email them at university.relations@aig.com. Click this link for Corebridge Financial Internship opportunities.
  Corebridge Financial 

Career Search
---
---
Interested in preparing for a career in actuarial science? Attend our P-Exam Camp!