When: Friday, 10/09/2020 @3:00—5:00 p.m.
Where: ZOOM (Online/Virtual event) 
Direct link to the recording: click here ; passcode: Y3$3d=Ma

What is the Meet and Greet?: This event is for all Undergraduate Math Majors, including Mathematical Biology, Math Graduate students, Departmental Faculty and Staff. The purpose of this social is to create a pleasant and comfortable environment among faculty and students.
This Fall the Meet and Greet will be virtual/online and will be an Information Session for AIG. 
This Information session is meant to introduce students to AIG's employment opportunities (full-time, part-time, internships) and its culture. The speakers will discuss the following:


Speaker Biographies:

Which steps were taken to acquire their current positions?

What was their process like and what was involved in their preparation to find a position?

Which opportunities did they take advantage of that proved invaluable during the application process.

Perspectives on "life beyond the degree"

Their roles at the company

What a typical day looks like

About AIG (goals, objectives, who they serve and what they represent)

Job/Internship overviews- opportunities/descriptions

Q & A Session
*This is an online recruitment event. Please have your resumes ready and dress business casual.
---
AIG Speakers:
Justice Washington (Actuarial Associate at AIG Life & Retirement)
Christina Hamilton (Actuarial Associate at AIG & UH Math Alumna)
Abdul Ahmed (Actuarial Associate at AIG & UH Alumnus)
Brandon Wright (AIG AVP, Actuary)
---
Schedule: 
(3:00 PM) Introduction & Speaker Biographies 
(3:30 PM) AIG Information/Actuarial Opportunities
(4—5 PM) Open Q&A  
---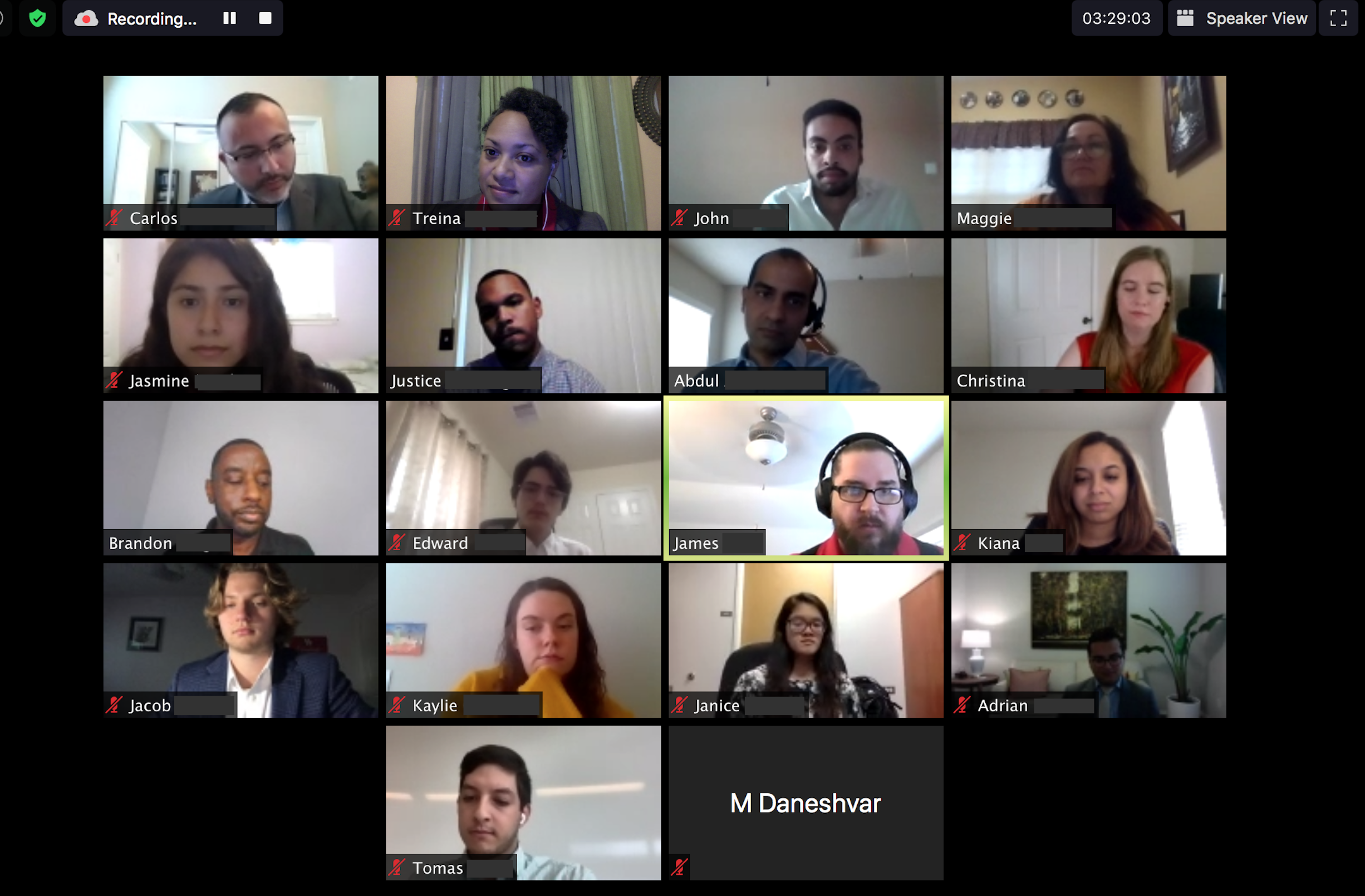 ---
 See below for our Fall 2020 Scholarship recipients:
   Charles P. Benner Scholarship   

   Walla Mohamedali   

   Charles P. Benner Scholarship

   Sydney Nutter

   Charles P. Benner Scholarship

   Sephora Yameogo

   Blanche B. Grover Scholarship

   Linh Truc Cao

   Blanche B. Grover Scholarship

   Skylar Mai

   Blanche B. Grover Scholarship

   Bryan Nham

   

Math Education Scholarship

   

Elizabeth O'Donnell
---
Please see below for our FY 2021 PME Inductees:
| | | |
| --- | --- | --- |
|    Syed Ali Hamza Abidi |    Kristen J. Bean |    Ana Lidia Chavarria |
|    Jennifer Ann Csicsery-Ronay |    Tabytha Donnelly |    Ashley M. Guerrero |
|    Omar Ashraf Harb |    Matthew Holcombe |    Shelby Langford |
|    Verónica J. Ledezma Monsivais   |    Carolyn Yen Nguyen   |    Travis M. Null |
|    Sydney Nutter |    Dwija Parikh |    Jasmine Danielle Sanchez   |
|    Shelbi Marigail Sturges |    Elinor Wilson | |
---